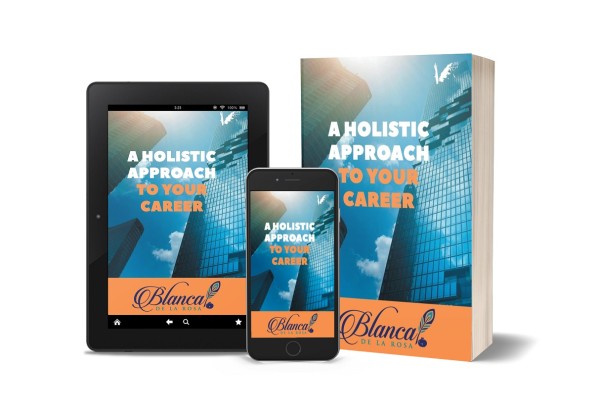 Distilling decades of experience into a pragmatic, educational guide, A Holistic Approach to Your Career offers a much-needed re-examination of how to navigate professional life in today's ever-changing world.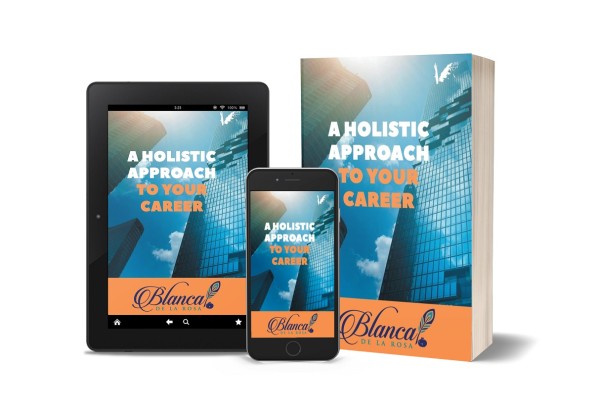 How do you excel when the odds are overwhelmingly stacked against you? Blanca De La Rosa came to the United States as an immigrant, born in a small town in the Dominican Republic, and raised in New York City's public housing development. Against all odds, she broke mental, physical and cultural barriers to establish a flourishing career in international business management, rising through the ranks of Mobil/ExxonMobil Oil Corporation. With no one to turn to for advice or guidance, De La Rosa relied on trial-and-error methods to find success. Now, after a successful forty-one-year career, she seeks to pass on the wisdom she has learned with A Holistic Approach to Your Career: Discover the Top 10 Action Items Required to Achieve a Successful Career. An empowering self-help book for both new employees and seasoned professionals, the book explores how to navigate the challenges of the corporate world to claim the future you want.
"Over my professional career, I learned that there are certain attributes, skills, and action steps which are essential to career success and better positioning yourself for that next career move," says De La Rosa. Through a combination of personal stories, insightful reflections, and practical advice, De La Rosa covers an expansive range of topics including managing conflict, developing a career roadmap, mentorship, networking, decision-making, and more. A true visionary leader, De La Rosa's devotion to helping others build a successful, rewarding career is clear, with an ultimate goal to challenge and change the lives of many. "The overarching message of this book is to inspire and motivate readers to forge ahead, no matter what trials and tribulations they encounter along the road to success."
From the outset, it's clear that A Holistic Approach to Your Career is a tool designed not only to influence how you conduct yourself in your career, but to reconstruct how you understand your place in the professional world altogether. The book encourages readers to take a big picture approach in how they forecast, plan and move through their careers, and to become more proactive in overcoming failures, all while building confidence in themselves and their ability to claim the future they want. Therein lies the book's most valuable quality; it places as much emphasis on equipping readers with the right mindset to understand and manage all the moving parts of their professional life holistically as it does on any single piece of practical advice. Upon a rich foundation of personal experience, De La Rosa is clear about the differences between skills, attributes, and action steps, and how they relate to each other — creating a framework for readers that is easy to remember and just as easy to put into practice. Overall, the holistic approach on which the book is founded fills the many gaps in what we're taught about building a career during our formal education.
A Holistic Approach to Your Career offers a new approach to climbing the corporate ladder, combining practical, common-sense advice with inner wisdom and spirituality to increase the chances of success in the workplace. Available for sale on Amazon, Barnes & Noble, Apple iBooks and Google Play, readers who are new to the professional environment and those who want to continue to grow, expand, and be successful in their careers are encouraged to purchase their copy today: https://www.barnesandnoble.com/w/a-holistic-approach-to-your-career-blanca-de-la-rosa/1140119408
About the Author
Blanca De La Rosa was born in the Dominican Republic and raised in the projects of the upper west side of Manhattan in New York, during the time before the Hispanic population developed the supportive Latino community that exists today. De La Rosa graduated from Pace University with a bachelor's degree in international business management and established a successful 34-year career rising through the ranks of Mobil Oil then ExxonMobil Oil Corporation.
During her career, she held numerous positions with increasing responsibility. These assignments took her around the United States, Europe, Central and South America, and Nigeria.
After thirty-four years in the industry, she says her most rewarding role was serving as a mentor to the young employees in her company—guiding them through the corporate maze.
De La Rosa is the author of Pursuing a Better Tomorrow and A Holistic Approach to Your Career, published by Angel's Fortune. To learn more, please visit: https://authorblancadelarosa.wpcomstaging.com/
Connect with Blanca De La Rosa on Social Media
http://linkedin.com/in/blanca-de-la-rosa-406a2232
https://www.instagram.com/p/B91v8Mnlha8/?igshid=4vyolrk96tr0
http://facebook.com/authorbmdelarosa
Media Contact
Company Name: Author News Network
Contact Person: Media Relations
Email: Send Email
Country: United States
Website: authornewsnetwork.com