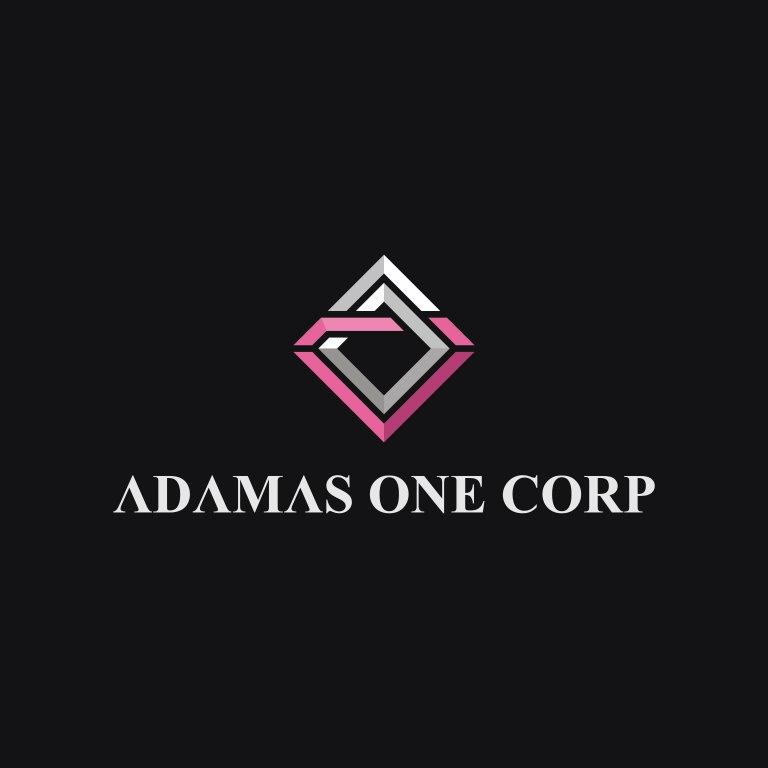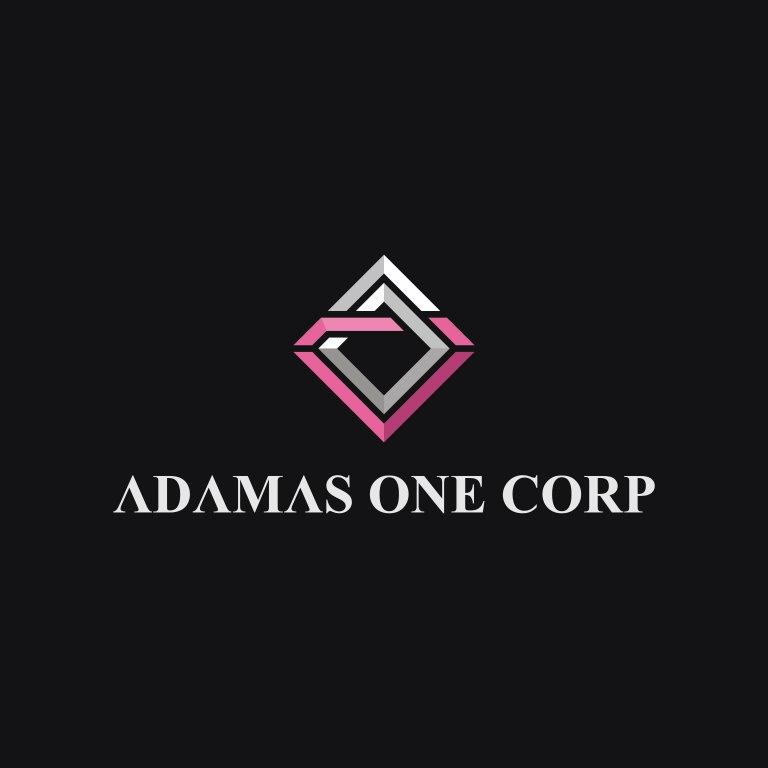 Diamonds aren't just a girl's best friend – they also present massive revenue-generating opportunities for innovative companies changing the landscape for how those diamonds are sourced, manufactured, cut, and polished. And one company, in particular, is seizing its opportunity and is making no secret of its intent to earn the lion's share of the billions of consumer and wholesale dollars up for grabs. That company is Adamas One Corp. If you haven't heard of them, you will. If you're an investor, pay attention. Why?
Because, with plans to go public as early as this quarter, early investors may get an opportunity to catch Adamas One stock at prices too good to ignore. Although they won't be anything near penny level pricing, investors quick on the button could benefit by getting shares at a come-to-market valuation that leaves plenty of room for upside appreciation.
Indeed, there are reasons to be bullish about Adamas One. Foremost, this innovative company is positioned to become the absolute leader in the lab-grown diamond space by leveraging revolutionary technologies to produce flawless diamonds at a fraction of the production cost of existing diamond producers. Here's the better news. They can entirely replace conflict suppliers and blood-diamond operations. And what do consumers give up in the process of purchasing an Adamas One diamond? Absolutely nothing. Adamas One diamonds are 100% identical in chemical composition to mined diamonds. Okay, there is one thing of note; they are created in the United States through a workforce that is happy to be there. But that's a difference people can live with.
Genuine Diamonds, Real Beauty, No Conflict
Now, for those thinking this is some type of upgraded cubic-zirconia(CZ) product, stop right there. Adamas One has found a way to produce high-quality diamonds that, when placed side by side with traditionally mined stones, will show absolutely no difference in chemical makeup, durability, or ability to meet the highest standards of the 4-C's. Simply put, Adamas One stones are the real deal.
In fact, their lab-created diamonds are just that- diamonds. Even to the trained eyes of professional jewelers, Adamas One diamonds are visually and chemically indistinguishable from those mined from the earth. As a matter of fact, Adamas One diamonds present virtually no deficiencies compared to their traditionally sourced counterparts. Actually, because the process is controlled, the Adamas product is better in many cases. Not only that, in addition to industry-best quality, how Adamas One makes them is undoubtedly more appealing to a new generation of consumers demanding eco-friendly, people-friendly manufacturing processes. Adamas One checks those boxes.
In addition, they are targeting multiple revenue-generating market opportunities, serving those wanting beautiful precious stones and clients needing industrial diamonds for tooling. Each market presents billion-dollar shots on goals, and Adamas One intends to seize those opportunities sooner than later. Moreover, several reasons support Adamas One's expectation for success in that endeavor.
Leveraging The Lab-Grown Diamond Advantage
The biggest may be that Adamas One is in the right markets at the right time. And producing high-quality lab-grown diamonds compared to traditionally mined diamonds also gives them the right products. Thus, Adamas One has a trifecta ticket that should pay significant dollars by penetrating a massive and lucrative market. Actually, that's already happening, with Adamas One expecting to sell tens of millions of dollars worth of diamonds this year. The better news is that while that estimate is substantial, they're just getting started.
Again, don't think of lab-grown diamonds as cheap. They're not. Lab-grown diamonds are 100% identical in composition and, better yet, offer immense advantages in production cost, clarity, size, the scale of production, and ethical considerations over traditionally sourced gems. And because of how they are made, Adamas One diamonds may even have the most prominent players in the space nervous, including Anglo American ($NGLOY), LVMH Moet ($LVMUY), DeBeers, Gem Diamonds Ltd ($GMDMF), and Rio Tinto ($RIO). For anyone thinking they aren't taking notice, think again. They likely are. And any concern is valid, noting the competitive landscape is now more than about price; it's got a lot to do with perception.
Here's the other thing they may worry about. As beautiful as mined diamonds may be, the shift toward lab-grown is a movement too strong to stop. And with lab-grown diamonds retailing at about 35% less than mined diamonds for the same visual quality, those traditional diamond miners have a reason for concern. Remember, these are real diamonds manufactured, cut, polished, and sold side-by-side, with no jeweler able to tell you the difference. That's because lab-grown diamonds, at least Adamas One's, are real carbon diamonds, and they shine and glitter as bright as the others.
Meeting Demand From Shifting Preferences
Another factor that bodes well for Adamas One is a survey that found that 57% of consumers would purchase a lab-grown diamond ring over the mined diamond alternative. Only 30% of consumers prefer the mined diamond, and the rest unsure of their preference.
While much of these consumer preferences can undoubtedly be attributed to cost, lab-grown diamond production's ethical and ecological advantages significantly influence these choices. Diamond mining has an extensively bloody history, and companies are now working in an era where business ethics, sustainable manufacturing, and mining practices matter. Look, no one's saying that any particular mining company knowingly violates human rights. But, at the same time, no one will argue against there being a history of just that.
Moreover, whether directly involved or not, let's assume not, traditionally mined diamonds, by many, come with the inherent perception they were unearthed during conflicts, with the use of child labor, slave labor, and even mass killings in diamond-rich locations such as Sierra Leone. That's not to say it's an accurate depiction of all diamonds mined or their producers. But, where perception can be truth, every company in the business needs to pay attention. And that's not the only concern causing customers to turn against mined diamonds and potentially the companies that mine them.
In addition to the human conflict surrounding the business, many diamond mines present substantial ecological effects that endanger entire ecosystems and contribute to a globally higher carbon footprint. These mines also contribute to the destruction of agricultural infrastructure, deforestation, airborne and water pollution, and the creation of breeding grounds for disease vector insects such as mosquitoes. From a societal and an environmental standpoint, mining diamonds are sometimes considered nothing short of ecologically devastating. At least in the minds of many.
As a result, there is a vast market opportunity to accommodate the demand of a more socially-conscious generation of consumers who reject the traditionally sourced diamond establishment. That puts Adamas One in the right sector with the right products at the right time. It's another trio of reasons to support the company's expected to be phenomenal growth.
Targeting Industrial Diamond Applications
And as noted, Adamas One can achieve that growth by capitalizing on business opportunities beyond the jewelry sector. Significant sales can be generated from clients needing diamonds for industrial use, which are an outstanding resource for industrial applications by being structurally harder and more thermally conductive than any other known material. These properties make them ideal for making anything from diamond-tipped drill bits to scalpel blades for eye surgery to fiber-optic materials used in spacecraft.
And the totality of those opportunities could even dwarf that of the jewelry market, with estimates of the combined needs delivering a more than $500 billion global sales opportunity. Again, that puts Adamas One in the right place at the right time. Better still, because Adamas One manufactures its diamonds, they can create to order for an industry less concerned about cut, color, or clarity.
Preferable For Many Reasons
It's also important to note that mined diamonds come in different shapes, sizes, colors, and qualities that require significant processing to prepare them for industrial use. Lab-grown diamonds, by contrast, deliver unparalleled consistency in quality to an industry that demands a high-quality, identical product every time. For those clients, lab-grown diamonds may be the most reasonable choice.
And here's where Adamas One can really take advantage of its market position. They aren't simply following a trend with copycat technology; they are constantly innovating, improving, and expanding to stay a leader in the lab-grown diamonds industry. Adamas One currently holds 36 patents inside and outside the United States, providing robust protection for its innovative and refined method for producing lab-grown diamonds, including recipes. The Adamas One patent portfolio holds patents ranging from specialized cutting techniques to post-consumer industrial applications like carbon grit and diamond medical devices.
That IP portfolio reinforces the company's value proposition. And it's a huge reason to keep Adamas One on your radar. If an investment opportunity does make itself available, it's indeed a wise one to consider.
Adamas One Is Changing The Diamond Industry Landscape
Here's the bottom line. By having the unique ability to produce 100% chemically correct diamonds costing up to 35% less than their traditionally mined counterparts, Adamas One is positioned for immediate and long-term success. In fact, a more than half-trillion-dollar market could ensure that to be the case. And that could be for starters.
With demand for lab-grown diamonds continuing to soar, that road to a trillion-dollar opportunity may not be far away. Thus, while not a public company, appreciate Adamas One for what they do and will continue to do- make excellent diamonds, rehabilitate a historically violent industry, and provide an opportunity for a new generation of consumers to enjoy the sparkle of diamonds and the forever moments they can represent.
Disclaimers: Level3Trading is responsible for the production and distribution of this content. Level3Trading is not operated by a licensed broker, a dealer, or a registered investment adviser. It should be expressly understood that under no circumstances does any information published herein represent a recommendation to buy or sell a security. Our reports/releases are a commercial advertisement and are for general information purposes ONLY. We are engaged in the business of marketing and advertising companies for monetary compensation. Never invest in any stock featured on our site or emails unless you can afford to lose your entire investment. The information made available by Level3Trading is not intended to be, nor does it constitute, investment advice or recommendations. The contributors may buy and sell securities before and after any particular article, report and publication. In no event shall Level3Trading be liable to any member, guest or third party for any damages of any kind arising out of the use of any content or other material published or made available by Level3Trading, including, without limitation, any investment losses, lost profits, lost opportunity, special, incidental, indirect, consequential or punitive damages. Past performance is a poor indicator of future performance. The information in this video, article, and in its related newsletters, is not intended to be, nor does it constitute, investment advice or recommendations. Level3Trading strongly urges you conduct a complete and independent investigation of the respective companies and consideration of all pertinent risks. Readers are advised to review SEC periodic reports: Forms 10-Q, 10K, Form 8-K, insider reports, Forms 3, 4, 5 Schedule 13D. For some content, Level3Trading, its authors, contributors, or its agents, may be compensated for preparing research, video graphics, and editorial content. As part of that content, readers, subscribers, and website viewers, are expected to read the full disclaimers and financial disclosures statement that can be found Level3trading.com/disclaimer. Contributors to Level3Trading.com are compensated by Trending Equities to produce content for the Level3Trading.com website. Contributors have no direct financial relationship with any companies featured . Contributors reserve the right, but are not obligated to, submit articles for fact-checking prior to publication. Contributors are under no obligation to accept revisions when not factually supported. Furthermore, because contributors are compensated, readers and viewers of this content should always assume that content provided shows only the positive side of companies, and rarely, if ever, highlights the risks associated with investment. Thus, readers and viewers should accept the content as an advertorial that highlights only the best features of a company. Never take opinion, articles presented, or content provided as a sole reason to invest in any featured company. Investors must always perform their own due diligence prior to investing in any publicly traded company and understand the risks involved, including losing their entire investment.
The Private Securities Litigation Reform Act of 1995 provides investors a safe harbor in regard to forward-looking statements. Any statements that express or involve discussions with respect to predictions, expectations, beliefs, plans, projections, objectives, goals, assumptions or future events or performance are not statements of historical fact may be forward looking statements. Forward looking statements are based on expectations, estimates, and projections at the time the statements are made that involve a number of risks and uncertainties which could cause actual results or events to differ materially from those presently anticipated. Forward looking statements in this action may be identified through use of words such as projects, foresee, expects, will, anticipates, estimates, believes, understands, or that by statements indicating certain actions & quote; may, could, or might occur. Understand there is no guarantee past performance will be indicative of future results.Investing in micro-cap and growth securities is highly speculative and carries an extremely high degree of risk. It is possible that an investors investment may be lost or impaired due to the speculative nature of the companies profiled.
Media Contact
Company Name: Level3Trading.com
Contact Person: K. Kellis
Email: info@level3trading.com
Country: United States
Website: https://www.adamasone.com/