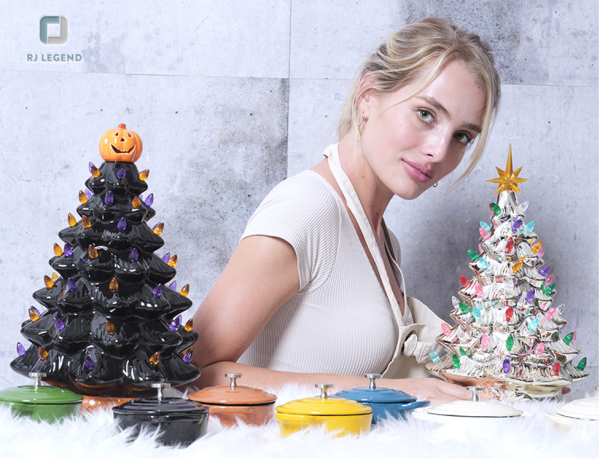 The RJ Legend Cordless Ceramic Christmas Tree is a lovely holiday-season decoration, and families can get the piece at an amazing discount
Chino Hills, CA – RJ Legend, a trusted brand of premium seasonal home decoration and kitchen assent has announced today that their seasonal cordless ceramic trees for Thanksgiving and Christmas are now available at walmart.com starting at $20.00. The well-known brand has been supplying consumers with quality products with a complete satisfaction guarantee. They have become one of the most trusted brands of 2022. Their quality products have been recognized, and a partnership has been agreed upon between RJ Legend and Walmart to shop their cordless ceramic trees.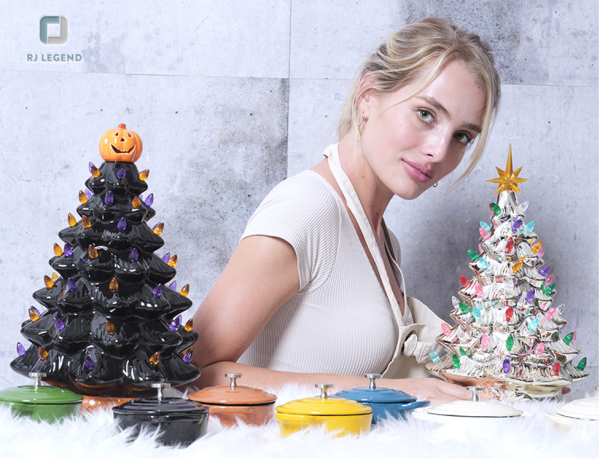 The holiday season is a time for celebration, a time for giving, and a time for fun. Stores, shops, eateries, churches, and homes all decorate differently during the holidays. People always look for home decoration ideas and items for the holiday season and one thing that is always gotten is a Christmas tree. Usually, natural Christmas trees are bought and decorated but artificial ones have become trendy lately especially for people who do not have the luxury of time to design one.
As Christmas approaches, people will be looking for a Christmas tree. RJ Legend wants to be the go-to destination for home décor and its seasonal cordless ceramic Christmas tree is the perfect way to decorate the home this holiday season. The Christmas tree will not magically infuse the holiday spirit into people, but it can transform the homes and buildings where it is kept, bringing smiles and joy to everyone.
The RJ Legend seasonal ceramic Christmas tree comes in two sizes: 15-inch and 9-inch. Both are operated using 3 AAA batteries, which are not included. It is designed to be placed on tables, countertops, desktops, or any flat surface around the home and office. The 15-inch tree has options of green, silver, silver champagning, and pumpkin black color; and the 9-inch is only available with silver, silver champagning, and pumpkin black.
Walmart.com now carries RJ Legend's seasonal cordless ceramic trees, which can be seen by customers wishing to purchase them for Thanksgiving and Christmas. For product information and to make a purchase, please visit https://bit.ly/2D1Yo6w or www.rjlegend.com.
About RJ Legend
RJ Legend is a family-run company that aims to provide all the essential household items that every family and household may need. The company offers high-quality kitchenware made of stainless steel, as well as seasonal decorations and apparel for holidays such as Christmas and Halloween. With very affordable prices, customers can purchase as many home decor items as they need from RJ Legend without breaking the bank.
Media Contact
Company Name: Chris & Ting Consultant Incorporated
Contact Person: Christine Yu
Email: Send Email
Phone: (626) 822-8588
Country: United States
Website: http://www.rjlegend.com/