With the passage of time, Airwheel intelligent electric scooter has gone through various change in technology. These technological changes ranged over the design, the structure of wheel and the philosophy of design. Airwheel is always pushing back the frontier of technology in the sector of self-balancing electric scooter.
In order to keep itself ahead of time, Airwheel feels supposed to do so. With the intention of illustrating this notion, it is necessary to cite some obvious example to prove. Airwheel intelligent electric scooter reaches technological frontier. Airwheel electric scooter is the state-of-the-art means of transportation adopting aerospace attitude control theory, fuzzy software algorithm and gyroscope system to maintain balance by leaning forward and backward.
Have interest and click the website to consult:
http://lr.zoosnet.net/LR/Chatpre.aspx?id=LEF97767077&lng=en
Riders can control theself-balancing electric scooter to go forward, accelerate, decelerate, and brake, etc. by leaning forward or backward. Similar to the techniques of riding a bicycle, riders achieve balance via slightly tilting sideways. But it adds to difficulty for the beginners. To get over this problem, Airwheel introduces the electronic brake system to Airwheel A3 electric scooter with seat. With the electronic brake system on the right handlebar, the rider mere need press the button to brake. The introduction of this technology pushed back the frontier once again.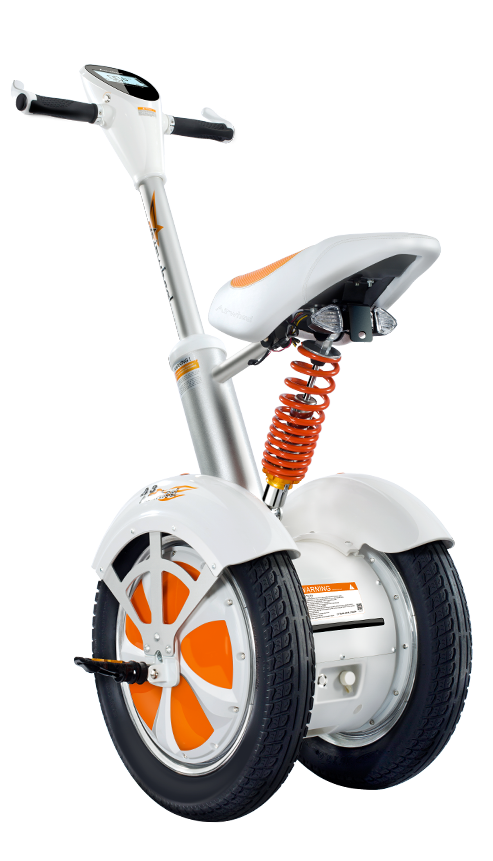 The APP introduced to Airwheel electric self-balancing scooter, making the mobile phone available to connect the Airwheel. Airwheel App can connect your smart phone with Airwheel through the built-in Bluetooth interface. Users can check instant information about Airwheel and do commands through the App. The GPS and other personalized settings offer you a better riding experience. Open the application and connect to your Airwheel self-balancing electric scooter.

The current speed, mileage is displayed and users can lock device and turn on/off lights easily by tapping the screen. Users can check information about battery, speed & mileage, voltage, attitude, help & support. Users can check locations through the GPS function of the APP, and track traveling path.

Video Link: http://www.youtube.com/embed/uCz4VraTpzs
Users can change wallpapers of the APP and set speed limit and headlights according to personal favour. These new technological frontiers have been reached by Airwheel. With the development of science and technology, the App and the Airwheel electric self-balancing scooter design will be more and more consummate.
Media Contact
Company Name: Airwheel Technology Holding (USA) Co., Ltd
Contact Person: Eric
Email: sales@airwheel.net
Phone: +8618651968700
City: LA
State: CA
Country: United States
Website: http://www.airwheel.net/