We have been able to produce the highest quality vinegar in a traditional Japanese vinegar brewery that has a 300 year history. We are very happy to have the opportunity to show you what we consider to be the best vinegar drink ever made.

micoas is made from carefully selected ingredients and produced using traditional Japanese methods, and is a superb vinegar that is delicious both to drink and to pour over food.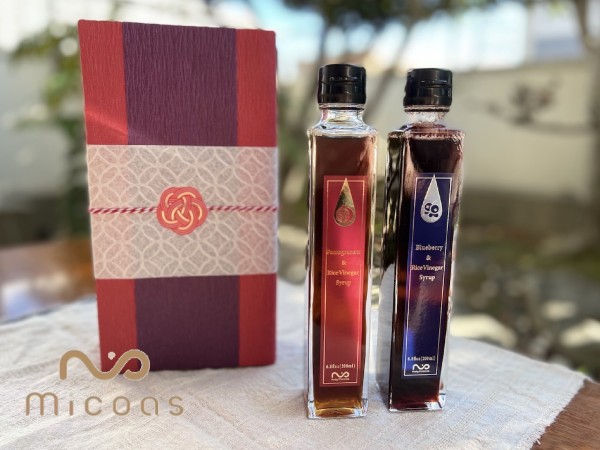 Drinking, Rice Vinegar Syrup "micoas"
micoas is only 1% of the total amount in circulation is currently made from this top-quality vinegar, which is brewed through static fermentation and adheres to traditional methods.The ingredients are carefully selected domestic rice red vinegar, rice black vinegar, organic pomegranate, sugar, and oligosaccharides.No unnecessary ingredients are added.Two types are available: "Pomegranate," which uses only organic pomegranate, and "Blueberry," which uses the whole. It can be taken directly, mixed with water, soda, beer, your favorite alcohol, used as a dressing with olive oil, or as a sauce by simmering it in a pot.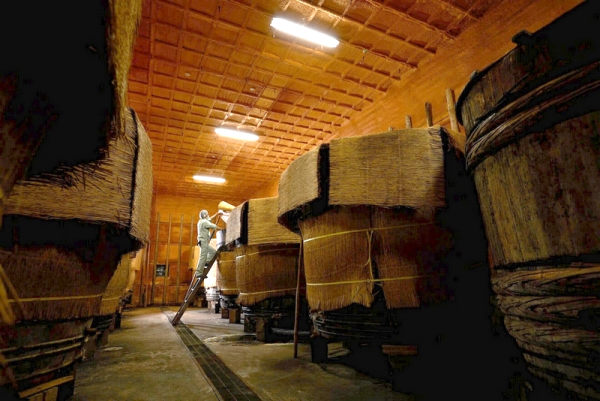 Naturally brewed in wooden vats scented with Yoshino cedar.
Wooden vats, with a faint scent of cedar, have tiny invisible holes that allow air and moisture to pass through and breathe.The reason why we insist on natural brewing in wooden vats instead of plastic, no matter how much time and effort it takes, is that the vats provide a comfortable living environment for the many microorganisms that nature has blessed us with. These microorganisms and bacteria brew deep, square, and mellow vinegar.
The wood used for wooden vats is from trees that are about 100 years old, which is considered the most powerful wood in the life of a tree. Natural wood with a diameter of about 50 cm is suitable for making wooden vats because of its fine texture, and vats made from this wood can be used for about 100 to 150 years.
Wooden vats are affected less by the outside air than other materials, and can be kept at the right temperature and humidity to create a suitable environment for maturing. As the vat is used more and more, bacteria settle in it, giving it a unique taste and flavor.
We use the finest Ginjo red vinegar, which is made from sake-kasu (sake lees) made from matured "Yamadanishiki" Daiginjo from Hyogo Prefecture, the king of sake rice, and fermented by adding only pure rice sake.
This is the finest red vinegar with no corners cut and full richness as it is made from only sake lees and pure rice sake, and does not use sake spirit (ethanol).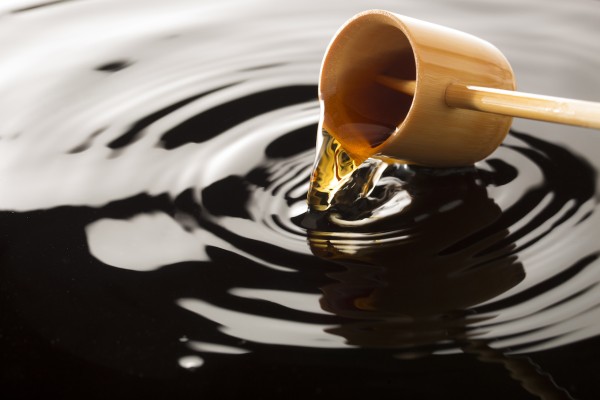 Brown rice black vinegar is made only from domestic brown rice. We only use domestic brown rice carefully grown in a place with rich nature and history overlooking the Yamato Basin, and Mount Miwa. The company was founded in 1658. It is a vinegar brewery with a history of more than 350 years, designated as a registered tangible cultural property.


The deep richness and flavor of this simple ingredient, is the result of the vinegar brewery's technology that produces black vinegar filled with the delicious flavor of brown rice.
The Indiegogo Campaign is located on the web at:
https://www.indiegogo.com/projects/micoas-is-a-superb-drinking-vinegar#/
In addition, this campaign aims to raise $1,000, allowing supporters from around the world to participate in this project and make significant donations. In addition, supporters from all over the world will be able to get their hands on this amazing "micoas" by donating to the campaign. micoas backers will receive special Indiegogo discounts and worldwide shipping.
About this project
We have been able to produce the highest quality vinegar in a traditional Japanese vinegar brewery that has a 300 year history. 
Only 1% of the vinegar distributed is brewed carefully over many years using traditional methods.
Vinegar carefully fermented for years in huge wooden vats made of Yoshino cedar, using only the power of acetic acid bacteria produces a special vinegar with a mild flavor and mellow aroma.
Rice vinegar, made from the same rice as sake, is richer in citric acid and amino acids than fruit vinegar.
It is fermented slowly for more than three years using only the power of natural acetic acid bacteria, without the addition of any chemical or mechanical processes.
We have infused this traditional method of vinegar with organic pomegranate and blueberries to further enhance the taste and blend vinegar drinks into everyday life.
The wooden vats, in which the vinegar is made, are over 3 meters high and have a volume of 5,400 liters.
It is entirely made of Yoshino cedar and has a lifespan of over 100 years. The vinegar brewed slowly in these wooden vats have an exceptional taste.

We have been working on this project with a strong desire to pass on the wonderful traditional culture of vinegar making, and wooden vat making to the modern age and share it overseas.
We hope that you will understand the charm of this rare Japanese traditional vinegar and spread it around the world.
Media Contact
Company Name: InterDD,LLC
Contact Person: Takami Sueyoshi
Email: Send Email
Phone: 720-412-1250
Address:1001 Wolf Creek Dr.
City: Longmont
State: Colorado
Country: United States
Website: https://www.indiegogo.com/projects/micoas-is-a-superb-drinking-vinegar#/