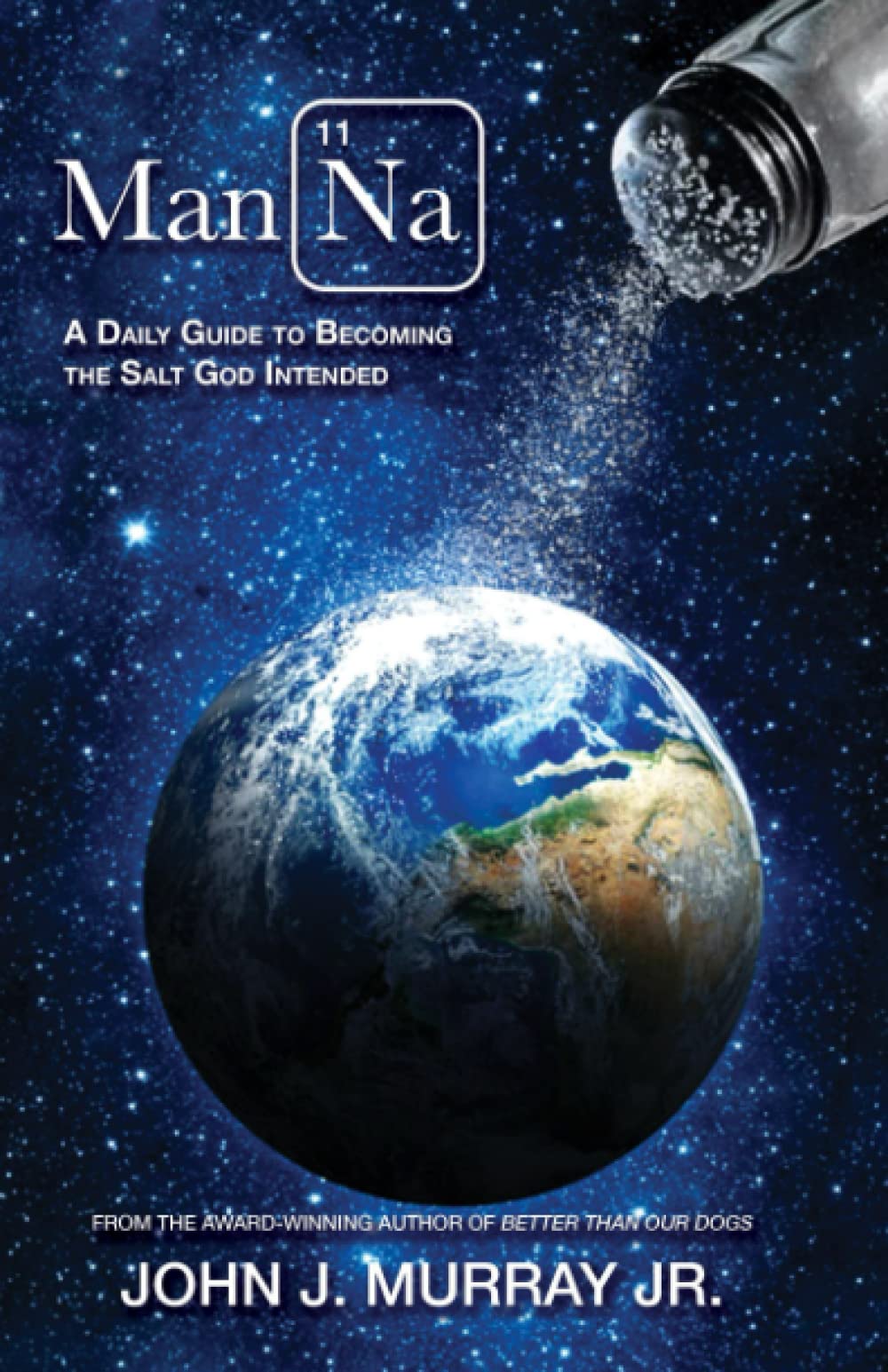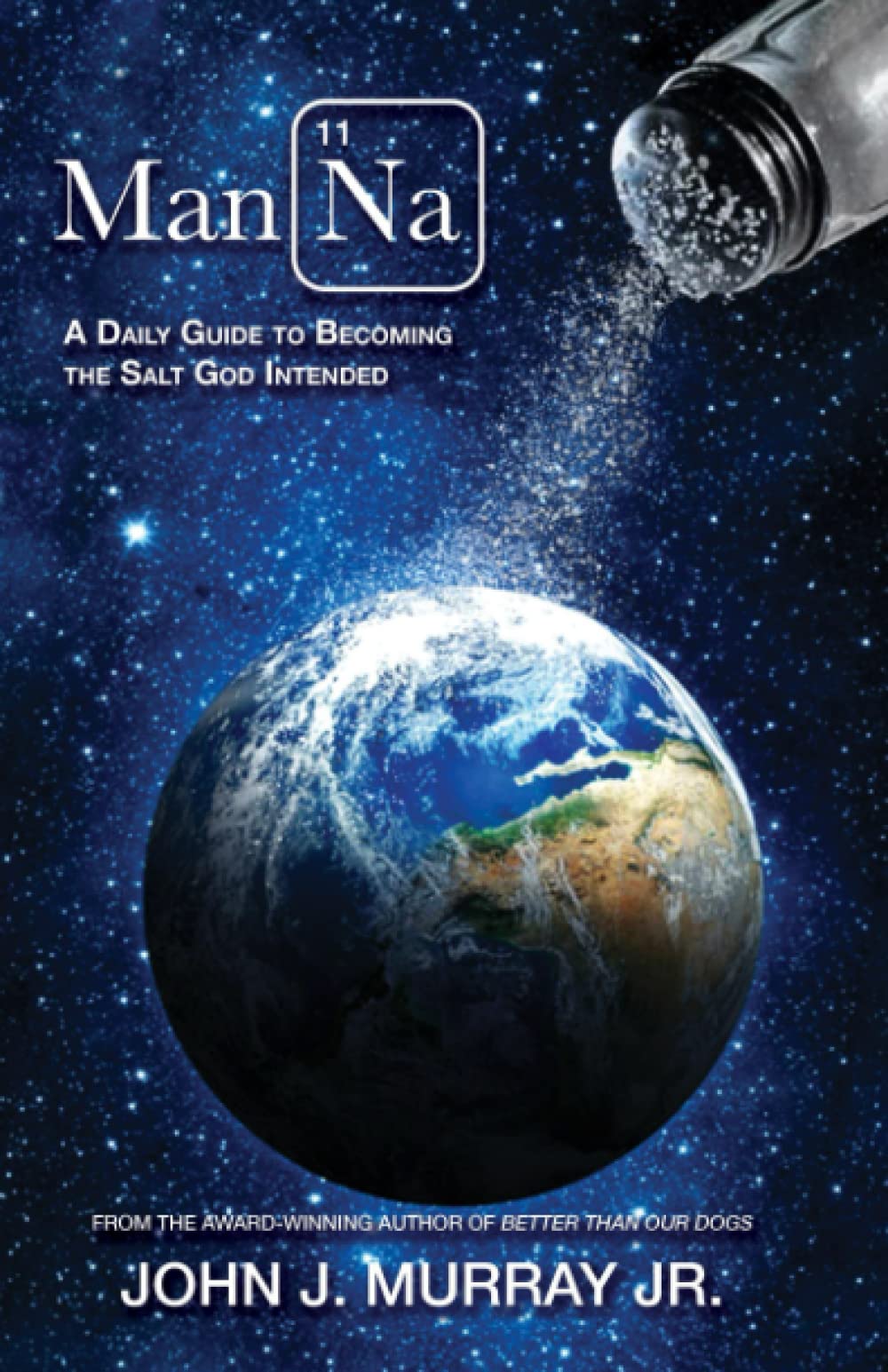 With his new book "Man Na" just released, author John J. Murray Jr. has achieved #2 bestseller status in Amazon's Christian Education category for his work, "Better Than Our Dogs," an endearing and often comical ode to lovable dogs – and a poignant examination of the lessons found in the book of James. It is also the #2 bestseller in the Christian New Testament Study category, and #3 in Christian Bible Study Guides.
His accessible approach to Bible study provides a funny, relatable way of learning to be a better Christian, with plenty of lighthearted humor to keep readers smiling. As an attorney and frequent Bible study leader, Murray understands the importance of storytelling, and showcases this skill by weaving together threads of gospel, humor, and lessons learned from our canine friends.
Grand Prize Winner of the Fall 2020 Xulon Press Christian Author Awards, Better Than Our Dogs (ISBN: 9798986916101) can be purchased through Amazon. The paperback retails for $17.95 and the ebook retails for $2.99.
Continuing his commitment to devotional, inspirational writing, John's new work, "Man Na" is focused on self-help and spiritual growth through "Daily Bread" entries and weekly lessons. It has already achieved success as Amazon's #24 bestseller in the Christian Poetry category. The "Na" in the title is representative of sodium on the periodic table, inspiring readers to become the "salt of the earth" as God intended. Now available worldwide, this follow up to Murray's bestselling work is sure to provide powerful and insightful ideas about Christian principles.
Man Na (ISBN: 9798986916118 / 9798986916125) is also available through Amazon. The paperback retails for $18.95 and the hardcover retails for $24.95. Review copies for both books and interviews are available upon request.
Learn more at https://www.jmurrayjr.com/
From the back cover of Better Than Our Dogs:
Good dogs are obedient, loving, loyal, protective, and friendly. They honor their masters, bark only at the right times, and inspire us to be better through heroism, perseverance, and selflessness. Dogs have weak moments, too.They poop blue, jump out of car windows, and, at times, might be nicknamed the "Devil Dog." Better Than Our Dogs uses funny and engaging stories to illustrate timeless lessons from the book of James.Each chapter offers practical advice, challenges readers to determine which dog they are most like, and encourages everyone to be better today. Better friends. Better people. Better followers of God.
From the back cover of Man Na:
Man Na is not just another devotional.
Each day, the typical devotional offers a passage, hopes it inspires, and waits for us to return for another dose of motivation. When the next day arrives, God is expected to feed us with more manna once again.
Man Na, on the other hand, has a secret ingredient that not only fills us up, but creates lasting fulfillment.
What is its secret?
Salt. Man Na recognizes we are not only called to only fill our own tanks, but are designed to be salt for others through service, kindness, forgiveness, friendship, humility, gratitude, happiness, and love. This devotional helps us to stop focusing inward and start concentrating on others throughout the day.
By providing readers with God's bread and His desire for us to be salt for others, Man Na offers what other devotionals do not. So, grab your shaker and get ready to become what God intended.
About the author:
John J. Murray Jr. is the award-winning author of Better Than Our Dogs and Man Na. He leads Bible study groups with members from across the country. After leaving private practice as an attorney, John won the League for Innovation in the Community College Excellence Award as the Paralegal Program Director and law instructor at Alvin Community College. He lives in Texas with his wife, Lana, and their dog, Chloe.
Media Contact
Company Name: MindStir Media LLC
Contact Person: Jen McNabney
Email: Send Email
Phone: 800-767-0531
Address:1 New Hampshire Ave Suite 125
City: Portsmouth
State: NH
Country: United States
Website: https://mindstirmedia.com/