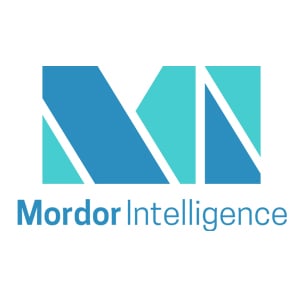 Companies such as Biovectra are also focusing on offering contract development and manufacturing capacity for intermediates and active pharmaceutical ingredients (APIs) at four cGMP facilities in North America. Similarly, the Chinese contract development and manufacturing organization (CDMO) recently signed a 10-year lease deal for a clinical manufacturing facility in the United States, further helping the biologics CDMO market to grow in the United States.
Biologics CDMO Market Overview
The global biologics CDMO market was valued at USD 11.27 billion in 2021, and it is expected to reach USD 21.90 billion by 2027, registering a CAGR of 11.51% during 2022-2027. Cancer therapies are among the primary drivers for a large proportion of the growth in the biologics market. Even with the faster growth forecast, in terms of drug approvals, small molecules outweigh biologics. For instance, the FDA's Center for Drug Evaluation and Research (CDER) approved 50 new drugs and biological products in 2021. Of the 50 approved new drugs and biological products, 33 were small molecule drugs, and 17 were monoclonal antibodies and other big molecule drugs. The number of biologic approvals has been increasing steadily over the past few years.
Download a free sample here – Biologics CDMO Market
Key Highlights of the Biologics CDMO Market
The Biologics Contract Development and Manufacturing Organization (CDMO) Market is highly concentrated, with close to half of the market being dominated by a few players. In 2021, major players, such as Catalent, Boehringer Ingelheim Group, Lonza Group, and Samsung Biologics, together accounted for more than 30.1% of the market studied.
Absolute growth in the large molecules market, including both originator biologics, biosimilars, and cell and gene therapies, is projected at USD 133 billion by 2023. The market size for originator biologics is expected to reach USD 371 billion by 2023, according to Results Healthcare.
With the rising prevalence of infectious diseases and increased demand for novel therapies, pharma and biotech companies that require higher capital investments for advanced technologies are forming collaborations with CDMOs, which is further driving the market's growth.
United States Biologics CDMO Market
The United States is home to one of the major pharmaceutical industries in the world and commands a significant share of the industry revenue. According to the study by the IQVIA Institute for Human Data Science, global medicine spending will reach USD 1.8 trillion in 2026, including spending on COVID-19 vaccines. In addition to this, the region holds a prominent share of the CDMO market as well. According to Results Healthcare, the region holds about 37% of the CDMO market share and is expected to witness growth in mid-single-digit percentage points over the coming years.
The high prevalence of chronic diseases, the aging of the population, and the increased need for evidence‐based practice are factors that have bolstered a high demand for clinical trials in the United States. In recent years, a growing number of clinical trials have shifted from academic medical centers to community‐based practices to global sites in different countries.
Check our other latest research on –
Recent Developments in the Biologics CDMO Market
April 2022 – FUJIFILM Corporation announced that it completed the acquisition of a dedicated cell therapy manufacturing facility from Atara Biotherapeutics Inc. The facility, located in Thousand Oaks, California, will be operated as part of FUJIFILM Diosynth Biotechnologies' global network, which is a subsidiary of FUJIFILM Corporation and a world-leading contract development and manufacturing organization (CDMO).
March 2022 – Oasmia Pharmaceutical AB and Lonza announced that the companies had signed a large-scale manufacturing agreement for the main drug intermediate in the supply of clinical material for its investigational drug candidate, Cantrixil.
January 2022 – Samsung Biologics signed an agreement with Biogen to acquire Biogen's 50 percent stake in Samsung Bioepis, a joint venture formed by the two companies, for up to USD 2.3 billion. The complete buyout of Biogen's stake by Samsung Biologics is anticipated to strengthen Samsung Bioepis' biosimilar development capabilities and future performance in new drug development.
Related Research and Links
List of Key Players in the Biologics CDMO Market
Boehringer Ingelheim Group
Wuxi Biologics
Samsung Biologics
Lonza Group
Fujifilm Diosynth Biotechnologies USA Inc.
Toyobo Co. Limited
Parexel International Corporation
Icon PLC
Binex Co. Limited
JRS Pharma
Rentschler Biotechnologies
AGC Biologics
Sandoz Biopharmaceuticals (Novartis AG)
Catalent Inc.
AbbVie Contract Manufacturing
*List Not Exhaustive
Mordor Intelligence has segmented the Biologics CDMO Market based on type, product type, and geography:
Type (Market Size & Forecast based on Value (USD billion), 2020-2027)

Mammalian
Non-mammalian (Microbial)

Product Type (Market Size & Forecast based on Value (USD billion), 2020-2027)

Biologics

Monoclonal (Diagnostic, Therapeutic, and Protein-based)
Recombinant Proteins
Antisense and Molecular Therapy
Vaccines
Other Biologics

Biosimilars

Geography (Market Size & Forecast based on Value (USD billion), 2020-2027)

North America
Europe
Asia Pacific
Middle East and Africa
Latin America
About Mordor Intelligence
Mordor Intelligence is a market intelligence and advisory firm. Our mission is to map complex business ecosystems across the globe to better predict butterfly effects. To date, we have partnered with 4000+ enterprises across 20 industries, to deliver precise data and actionable insights in over 6000 projects. Our domain-specific teams of research experts continuously track markets, enabling our clients to gain a competitive edge through high-quality market intelligence.
We offer fully tailored intelligence solutions to meet the unique business requirements of any organization. Our deep industry expertise coupled with cross-functional analyst teams ensures we can support the intelligence requirements of even the most specific of business problems.
Media Contact
Company Name: Mordor Intelligence Private Limited
Contact Person: Sai Teja
Email: Send Email
Phone: +1 617-765-2493
Address:5th Floor, Rajapushpa Summit, Nanakramguda Rd, Financial District, Gachibowli
City: Hyderabad
State: Telangana 500008
Country: India
Website: https://www.mordorintelligence.com/industry-reports/real-estate-industry-in-india?utm_medium=Outbound&utm_source=press-release&utm_campaign=AB_Newswire