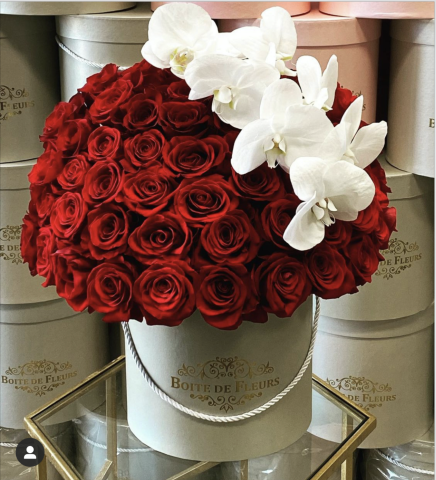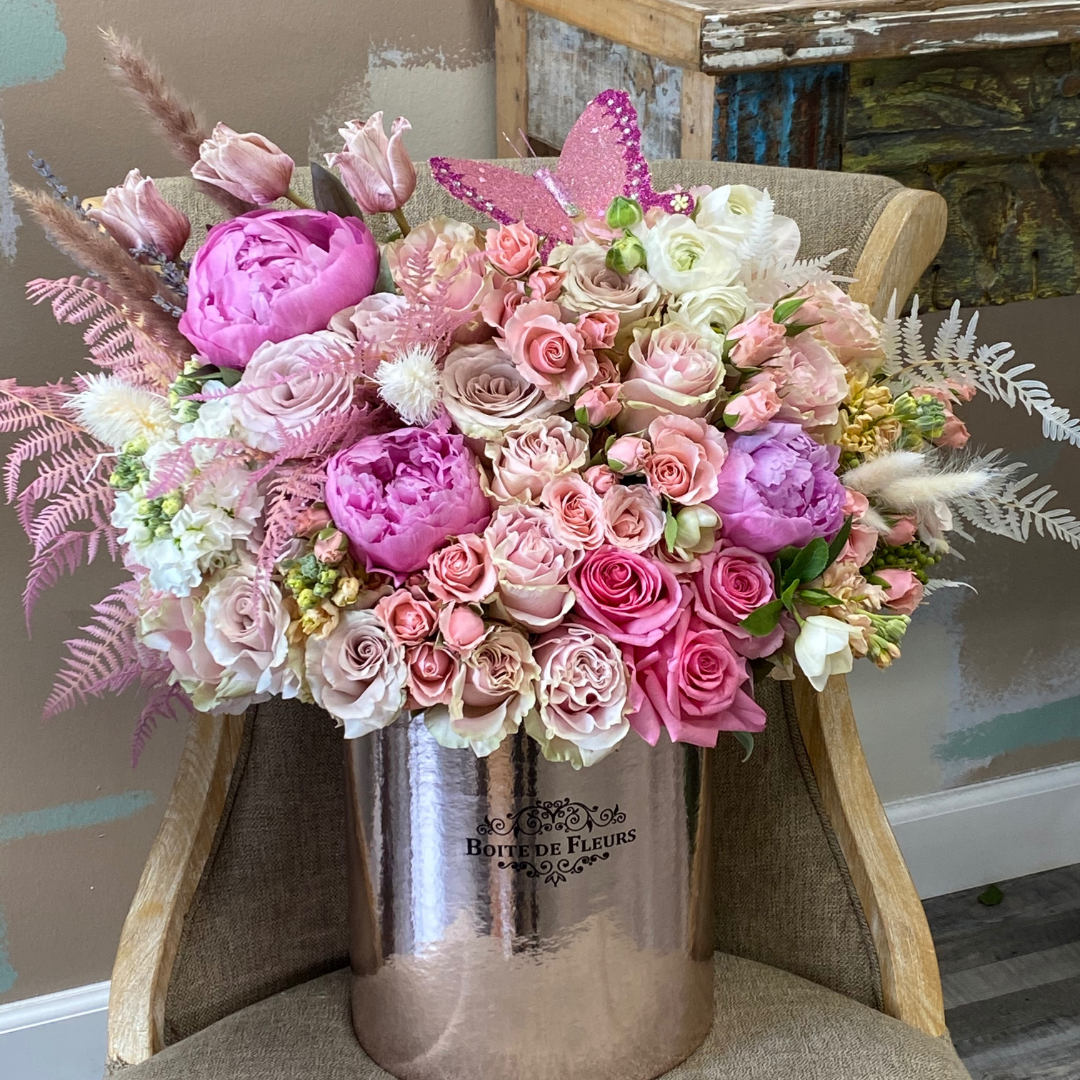 Burbank, CA – Boite de Fleurs LA is the Burbank, California florist that customers are flocking to in Los Angeles for all their floral needs. "The flower arrangement was absolutely stunning and the service was accommodating given it's the biggest floral holiday of the year," said Alexander G. – a recent Valentine's Day customer. Whether creating a bouquet or one of Boite de Fleur LA's signature hatbox arrangements, designing the florals for a movie premier, a wedding, or any custom event – Marianna Adamyan is known for going above and beyond to satisfy and delight her customers.
Boite de Fleurs LA is built on a foundation of heartwarming family values and a love for flowers. Founder Marianna Adamyan has held a passion for celebrating the beauty of flowers for as long as she can remember. "My parents told me that ever since I was small they had to take me on walks just so I could pick flowers." she recalls.
The deep love of flowers is something that Ms. Adamyan's daughters have inherited, and together in 2016 they opened their first Boite de Fleurs LA location in Hollywood, California. Two years later, they relocated to Burbank where they became instantly popular amongst production companies and corporate offices. Since then, Boite de Fleurs LA has become the favorite floral destination of production houses for whom they have created floral arrangements for feature films such as The Joker and Honey Boy.
Boîte de Fleurs LA is also known for their romantic decadence in wedding events. While their competitors often provide redundant boxes of one-color roses, Marianna Adamyan and her daughters have horticulturist's eyes which bring complementary exotic blooms together to create arrangements which are memorable, innovative, and simply exceptional. Boite de Fleurs LA provides florals for events of all sizes including baby showers, funerals, holidays like Mother's Day and Valentine's Day, birthday parties and more. "Whatever you need, you name it," says Ms. Adamyan with a smile.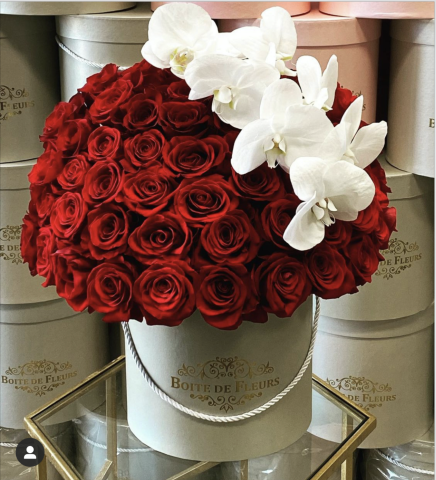 "In springtime, there are so many beautiful blooms and they have such good smells. Lilac is very, very popular in my area where Armenians are. It smells very interesting, and it boosts your energy, your mood," she explains. Her expertise takes into account all senses, creating not just an arrangement, but a sensory-filled memory for every flower she beholds.
Boîte de Fleurs LA is the highest-rated flower delivery service within a 30 mile radius of its brick and mortar shop in Burbank. Adamyan tries to personally speak with each and every client, listening to their requests for highly-customized arrangements based on budget or taste and offering detailed glimpses at her work for the most inquisitive customers.
"Flowers are the most amazing thing to make people happy. So when a customer walks out of our shop, they feel great about their gift. We truly enjoy getting the feedback from our customers and making them feel special. That's the most exciting part," says Adamyan.
Moving forward after the peak season of spring 2022 ends, Marianna Adamyan hopes to expand her clientele for the summer months and open up a second Boîte de Fleurs LA location. She'll be arranging for her largest wedding to date in July of this year, but as always – welcomes new customers and all of their floral needs.
For more information or to place an order, visit the Boîte de Fleurs LA website or call 818-488-2707.
Media Contact
Company Name: ISET Agency
Contact Person: Adelheid Waumboldt
Email: Send Email
Phone: 424.333.4430
Country: United States
Website: www.isetagency.com