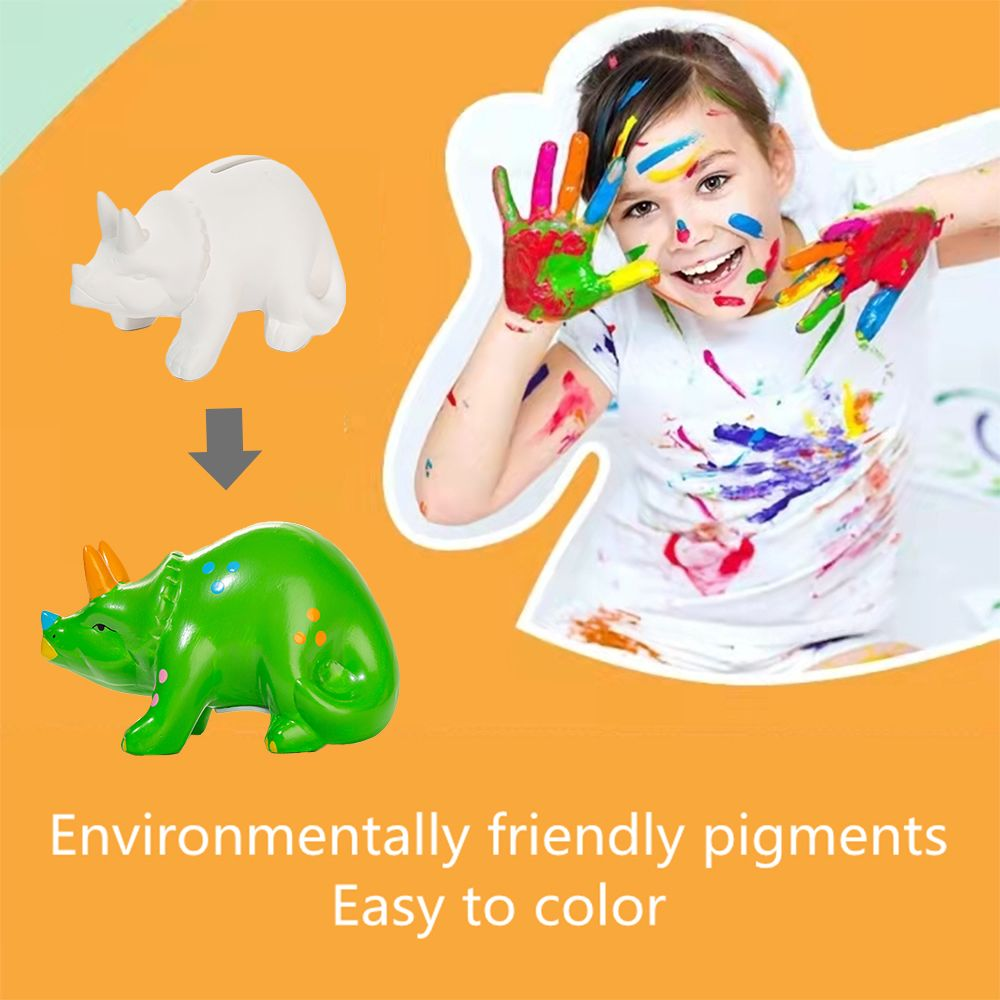 Ceramic Diy launches products where children can create pottery art freely. These pottery painting products are available in various types of products, from piggy banks to children's toys.
Ceramic Diy offers unique DIY painting ceramic products that help children to improve and develop their creativity. The company has various ceramic products that customers can find, starting from a ceramic piggy bank to children's toys. Because this shop carries the DIY concept, customers, in this case children, can choose whatever color they want on the ceramic product. The ceramic product comes in white color. In the packaging, Ceramic DIY also adds six paint colors that customers can use to paint ceramic products according to their wishes. This unique concept is suitable for children. They can use their creativity to pour their imagination into this ceramic product.
Ceramic Diy is an online store that sells various DIY ceramic painting products. The DIY in this store name also represents the concept of the paint your own pottery design of each product available in this store. All products here are sold in plain or white color. Each of them has a set of colors in its package that children can use to paint the ceramic product like what they want. As for the products themselves, this store offers various types of ceramic painting, such as a piggy bank in multiple forms and models, customized pottery, and pottery painting kit. The cute design and DIY concept make this store a popular destination for those looking for souvenirs or a tool for children to train their creativity.
According to a representative of Ceramic Diy, "We always try to provide the best service for our customer with high-quality products, various categories, strict quality inspection, and fast shipping. We also partner with a reliable company to create a product that can induce the spark of creativity with our DIY concept. Furthermore, our pottery painting is also easy to use. So, you also can get it for your kids too. We believe by providing more freedom to make DIY products like ours, will also help train your kid's creativity. And, we also keep updating our collection by adding many new products every day. This is all for our customer satisfaction." Ceramic DIY has become one of the inspirations for many parents who need a fun way to help their children grow. For more information about this company and its service, you can visit the official website at ceramicdiy.com.
Media Contact
Company Name: Fuzhou Yisi E-commerce Co
Contact Person: MiniEase
Email: Send Email
Phone: +86 18060835589
Country: China
Website: https://ceramicdiy.com