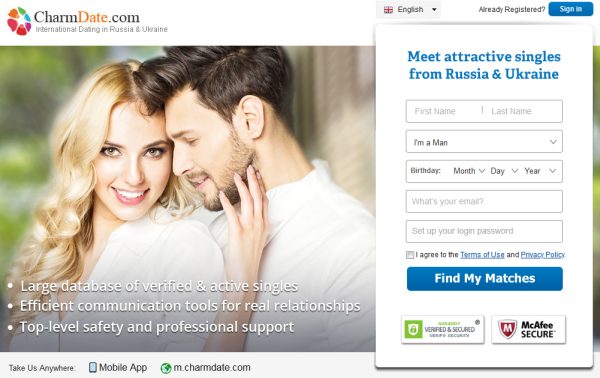 Mother's Day 2022 is around the corner! CharmDate, a recognizable dating site, is encouraging men to approach single mothers on this special day.
International Mother's Day will be celebrated in more than 50 countries across the world on Sunday, May 8th 2022. The holiday was founded in 1908 by Anna Jarvis, a woman who led the movement inspired by her passing mother that had an enormous wish to establish that kind of holiday. Initially, people celebrated their mothers on Mother's Day. Over time, the holiday became a celebration of all mothers and motherhood generally.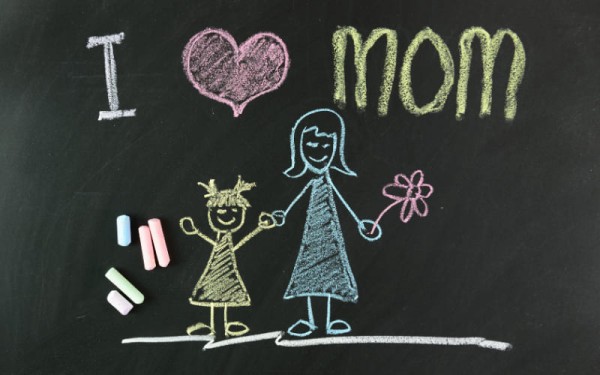 CharmDate, a recognizable dating site, is encouraging men to approach single mothers on this day. Such a symbolic date is suitable for new, positive beginnings. Mothers appreciate men who respect motherhood so May 8th is an ideal date to make good connections on dating websites.
How Can Men Find Single Mothers Online?
The advanced matchmaking technologies that dating sites use today facilitate the search for single mothers. In the case of CharmDate.com, members can utilize filters for a precise search.
Apart from filtering out single mothers, users can add more filters that will narrow down their search results to ladies fully meeting their preferences. For example, age, zodiac signs, nationalities and hobbies. It is important to give this step enough attention because it may determine the success of online dating for individual members. In order to do that, members should be honest in their bios. Mentioning whether having children in dating profiles is highly suggested.
Dating a Single Mother
Some men tend to get worried when they like single mothers because of a few assumptions. First, they assume young mothers had a traumatic past and they are carrying emotional baggage. Second, they are concerned that children are always the priority of single mothers. These two ideas scare some men so they avoid getting attached to single women with kids.
The truth is, none of the assumptions has to be true. Every person has his/her own story and past. A person without kids or past marriage could have a bigger emotional burden and vice versa. Every case works individually and the parental status is not crucial at all. Also, single parents are responsible for their kids and, inevitably, they need to give their children enough time. However, that does not mean in any way that they cannot prioritize their partners. In fact, men who date single moms can be sure their ladies care about them. They don't spend too much time just relaxing or not doing anything so the time and attention they give to their men is valuable and speaks enough about their devotion.
Are Single Mothers Good Partners?
They are Patient and Selflessness
Past relationships and kids teach mothers to be patient and selfless. They care about other people and look for ways to make them happy. When they enter new relationships, single mothers try hard to make their partners happy. Dating a single mom makes a man feel appreciated and taken care of. Of course, committed mothers expect to feel the same from their men. If they receive enough respect, attention and they feel good around their partners, they will truly fully invest themselves in those relationships.
Meaningful Relationships
Dating a woman with kids has a serious note from the very beginning. These ladies know what they want and they also know their responsibility. If they notice that the men they are seeing are not serious enough and they do not possess the qualities of a reliable partner, they will not want to stay in those relationships. Consequently, the relationships become more meaningful, deeper and have a great potential to last.
No Pressure of Having Kids
One of the pressures that men feel in their 30s, 40s, and later ages is to have kids. With single mothers, that pressure doesn't exist. Men can simply enjoy the company of their partners' kids and contribute to their upbringing. Also, if gentlemen are single parents themselves, uniting the kids from both sides is extremely healthy and progressive for the relationship.
Understandably, single mothers have no problem dating single fathers. In most cases, they even see it as an advantage if the men they date also have kids. They create a family environment and let their children get close to one another as if they were blood-related over time.
CharmDate.com Invites Men to Meet Single Mothers on May 8th
CharmDate.com keeps the website up-to-date with the latest holidays and puts certain groups of people into the spotlight when needed. On May 8th, single mothers are in the first plan, which is a perfect opportunity for men to approach these valuable ladies.
Using creative tools and filters on-site, gentlemen can initiate conversations with women in engaging, interesting ways. In the case of single mothers, congratulating Mother's Day and commenting on this topic is a great way to start a conversation. Single moms will be waiting, it is time for men to step up and use this opportunity to get to know these marvelous women!
About CharmDate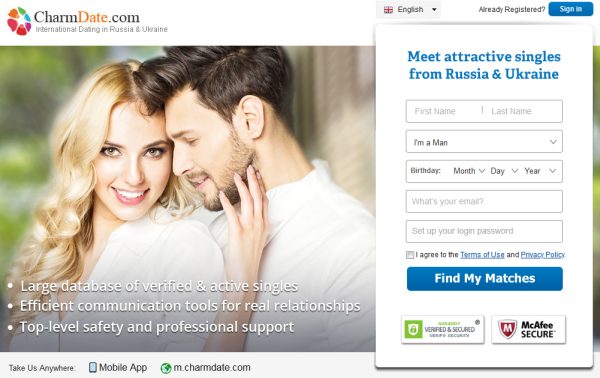 CharmDate.com is an international dating site which connects singles from every corner of the world. Its mission is to provide members with a safe, easy-to-use and professional platform, and effective services including EMF Mail, Live, Chat, Love Call, Camshare, Gifts&Flowers, etc.
CharmDate works on multiple end devices. Apart from PC and m-site, members can also download the app from Google Play Store. Dating on the go brings users a fantastic and very different experience!
Media Contact
Company Name: CharmDate
Contact Person: Media Relations
Email: Send Email
Country: HongKong
Website: http://www.charmdate.com