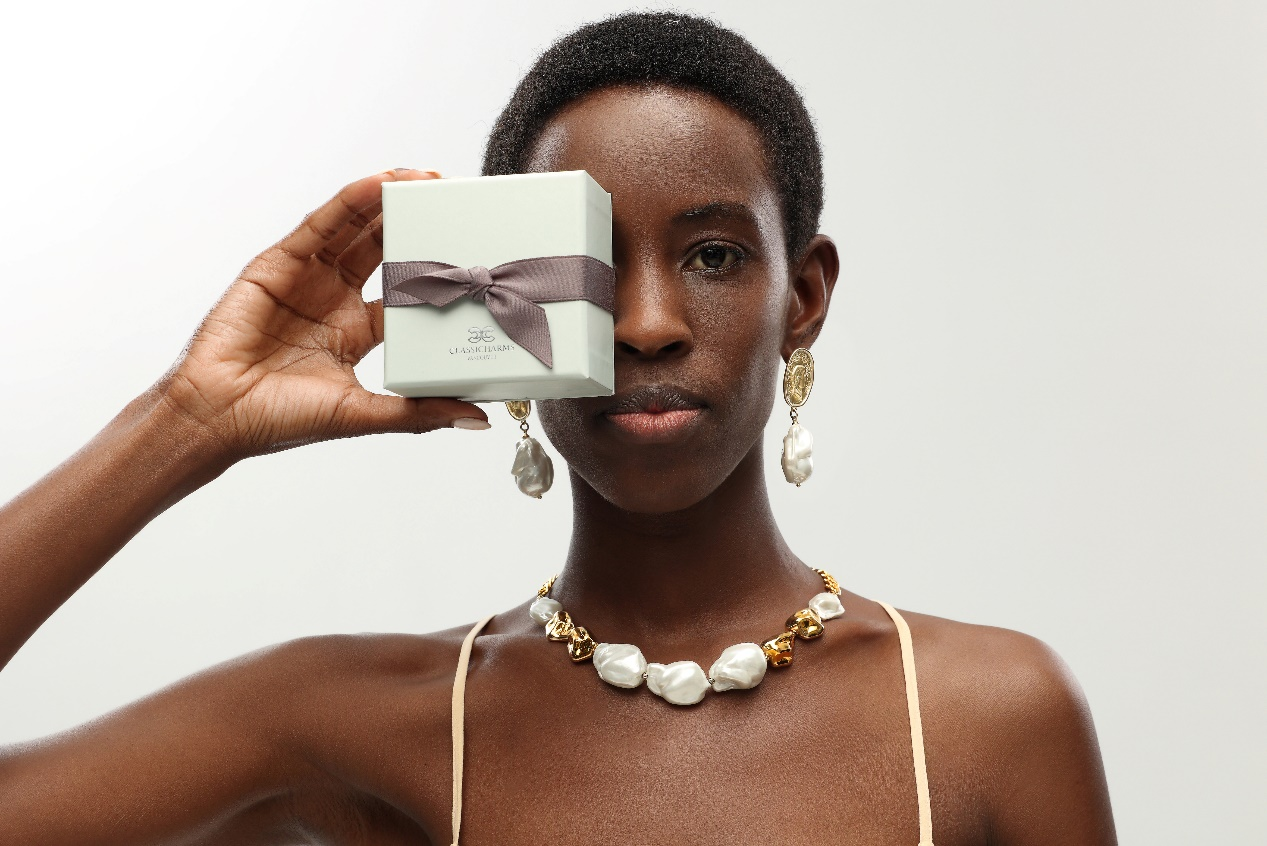 Classicharms, a Vancouver-based fashion brand, has set a new standard for jewelry with its stylish and innovative designs. Employing a minimalist approach that focuses on the simple beauty of natural materials and accentuates the design of their products through clean lines, the company has created a unique space in the industry that is defined by longevity and quality.
While Classicharms is well-known for their iconic baroque pearl necklaces and fashion earrings for women, they also carry other collections such as their Golden Carved Pendant and Pearl Necklace, Simple Diamond Huggie Earrings, and Ceramic Heart Dangle Earrings. The company's manufacturing process involves sustainable materials such as lead-free metals, recycled silver, and baroque pearls. To ensure that each product meets Classicharms' high standards and is made with exceptional attention to detail, the team works closely with partners to continually refine and develop creative and sustainable manufacturing processes.
In addition, the company values environmental sustainability and social responsibility. Classicharms Jewelry uses only high-quality materials, including recycled silver, lead-free metals, and natural pearls. Classicharms has been in business since 2020 and is run by a team of professionals. The company has a mission to provide "fine quality jewelry at affordable prices," and aspires to be "the leading brand in affordable luxury." Classicharms jewelry is sold exclusively online through its official website (classicharms.com) and its e-commerce platform. Classicharms produces a diverse range of jewelry items, including bracelets, modern earrings, necklaces, rings, and pendants. The company's jewelry designs are inspired by the best of old-fashioned style mixed with modern elegance.
A store spokesperson explained that the Classicharms catalog contains various high-quality fashion jewelry for women that can be purchased for reasonable prices ranging from $20 to $90. Most of the Classicharms' products are made using 18K gold plating, hypoallergenic 925 silver posts, rhinestones, and natural pearls. Moreover, Classicharms uses high-quality materials while maintaining the highest standards of environmental responsibility. It promotes the use of recycled gold and silver by partnering with suppliers who use recycled scrap metals from the jewelry industry.
Classicharms is a jewelry company based in Vancouver, Canada. Since its founding in 2020, it has grown to be a global brand that designs, produces, and sells high-quality fashion earrings for women. The company's products are made with recycled silver and shell pearls and are designed by designers who seek to create simple yet elegant pieces for the modern woman. Classicharms's mission is to provide the world with sustainable, high-quality jewelry options.
For more information about Classicharms' elegant earrings collection, please visit its official online store at https://www.classicharms.com/collections/earrings.
Media Contact
Company Name: Classicharms
Contact Person: Frank Fan
Email: Send Email
Country: Canada
Website: www.classicharms.com