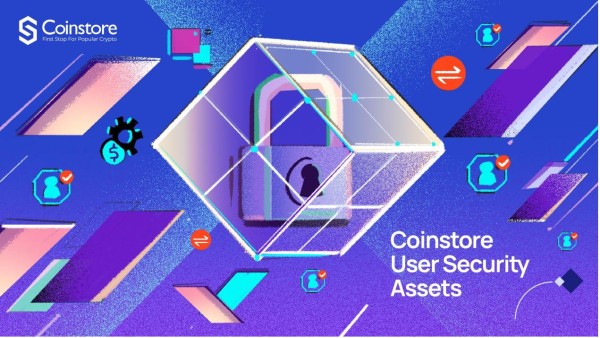 From 2019 to 2021, more than 30 security incidents have occurred in exchanges all over the world. Among these, 70% were thefts of crypto assets from exchanges, causing a total loss of more than USD 1.5 billion. As a platform with direct access to user assets, exchanges have been a prime target for hackers. Being at the core of a digital currency exchange's competitiveness, security is, therefore, a crucial component.
Main Security Issues Exchanges Face
Access security — Access security is typically referred to as a DDOS attack. DDOS (Distributed Denial of Service) attacks are low-cost and efficient attacks that can disable a target host within a short period of time.
System security — The attack is designed to actively look for vulnerabilities in the target's identity management system and applications. Using e-mail and other phishing methods, it will download malicious software which will be used to spread and exploit said vulnerabilities.
System fund security — Hackers employ a variety of methods for attacking system funds, such as posting malicious links and directing users to click them which allows them to steal login credentials, attacking databases to obtain private keys, and transferring funds.
User fund security — Mainly manifested as a loss of user funds, the problem of user fund security is, on the one hand, caused by fraud. On the other hand, it is caused by a vulnerability in user authentication information, resulting in the theft of user login information.
It is more difficult to solve a security problem than to understand the issue. However, Coinstore.com has taken multiple measures from technology to teamwork with respect to management and security education. These measures are meant to secure user funds and ensure the safety of the exchange. Today, we will share with you how Coinstore.com conducts top-level risk control and safety management.
Advantages of Coinstore.com in Security:
1. A stable technical structure to ensure the safety of funds
Coinstore.com has constructed a multi-level server structure. The server is regularly operated and maintained by a professional team to ensure a stable trading environment for its users. On this basis, a systematic and complete Big Data risk control system has been established. The platform supports real-time reconciliation and super system self-checking. Additionally, a portfolio of cold wallets and hot wallets is employed to manage storage separately. Methods such as offline signatures are applied to provide bank-level security services to guarantee the safety of user assets.
2. Industry-leading risk control system
Coinstore.com's system has been closely monitoring unauthorized transactions and suspicious activities. By utilizing technology and operations to form a more comprehensive risk control system, Coinstore.com makes multidimensional data statistics and analyses based on the IP addresses, devices, and online behaviours of users. Any abnormal transaction will trigger risk control, allowing the transaction to be intercepted so that user assets can be protected. Through operations, the Coinstore.com team carries out regular training activities for its customer service personnel, so as to secure every user's assets. Furthermore, Coinstore.com will be publishing more articles on user cryptography, information security, security management and other content from time to time. These articles will provide users with more information on how they can keep their accounts safer.
3. Safe and smooth exchange currency withdrawal mechanism
To protect your personal assets, Coinstore.com has made a series of optimizations to its currency withdrawal process. When initiating currency withdrawal, Coinstore.com will send users a notification on cash withdrawal via e-mail. Moreover, users will not be able to withdraw currency for 24 hours after modifying any key information such as their login password, email address, mobile phone number, or Google verification code. This will prevent hackers from maliciously tampering with user account data and stealing account assets.
4. Coinstore.com passed Hacken's security audit
Previously, we invited Haken, a professional cryptocurrency security platform, to audit the security of Coinstore.com. The audit involved security, confidentiality, processing integrity, information privacy, and availability. The results achieved showed that Coinstore.com passed this security audit smoothly.
5. A vulnerability bounty system without fear of challenges
Coinstore.com has also launched a vulnerability bounty program that is supported by many professionals in the blockchain security industry who can help us spot security vulnerabilities as soon as possible.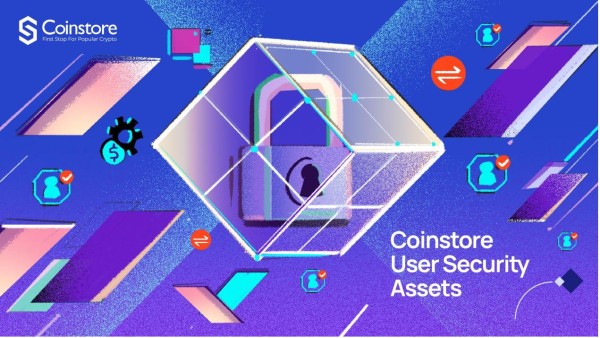 6. A professional team of risk management experts
The core technical team of Coinstore.com is composed of senior financial figures from famous investment banks and hedge funds in Singapore and Silicon Valley. In addition, we also have blockchain technical talents from the world's top 5 leading digital asset trading platforms. These professionals possess experience in the areas of digital finance, blockchain technology development, and network security protection and are improving our system every day.
7. Recognized security compliance and exchange licenses in many countries
Since its establishment, Coinstore.com has adhered to the principles of compliance and globalization and has stayed true to the authenticity of transaction data. At present, Coinstore.com has obtained compliance licenses in many countries all over the world. After two years of rapid development, Coinstore.com has achieved more than 800,000 registered users. Aside from its 180 international employees in Singapore, Dubai, London and other core cities, the exchange has also provided services for 175 countries. As an exchange growing rapidly in Asia, Latin America and Africa, Coinstore.com aims at becoming the "next Coinbase" in these regions by creating a digital financial service platform with the widest range of currencies, the most registered users, the smoothest customer experience, and the most stable and safest technical structure. In the future, we will continue to provide global users with fast and smooth services involving coin currency trading, derivatives, OTC, NFT, and Coinstore Labs.
All this effort was put into creating the safest cryptocurrency trading platform for all Coinstore.com users. This is both our development goal and our commitment to security for all our users. Visit https://www.coinstore.com to explore more of our services.
About Coinstore.com
Coinstore.com was founded in Singapore in 2020, Its 180 employees worldwide are distributed in Singapore, Dubai, London and other countries, serving more than 800,000 registered users in 175 countries. Coinstore.com holds compliance licenses in many countries of the world for providing global users with quick and smooth cryptocurrency trading services, derivatives business, OTC services and NFT services. Coinstore.com, as the world's leading provider of financial infrastructure and technology in the field of crypto economy, aims to become the "next Coinbase" in Asia, Latin America and Africa.
More info: Coinstore.com
Social Media:
Website: https://www.coinstore.com
Twitter: https://twitter.com/coinstore_en
Telegram Discussion Group:https://t.me/coinstore_english
Media Contact
Company Name: Coinstore Pte Ltd
Contact Person: Alex
Email: Send Email
Address:6 Shenton Way, OUE Downtown 2
City: Singapore 068809
Country: Singapore
Website: coinstore.com