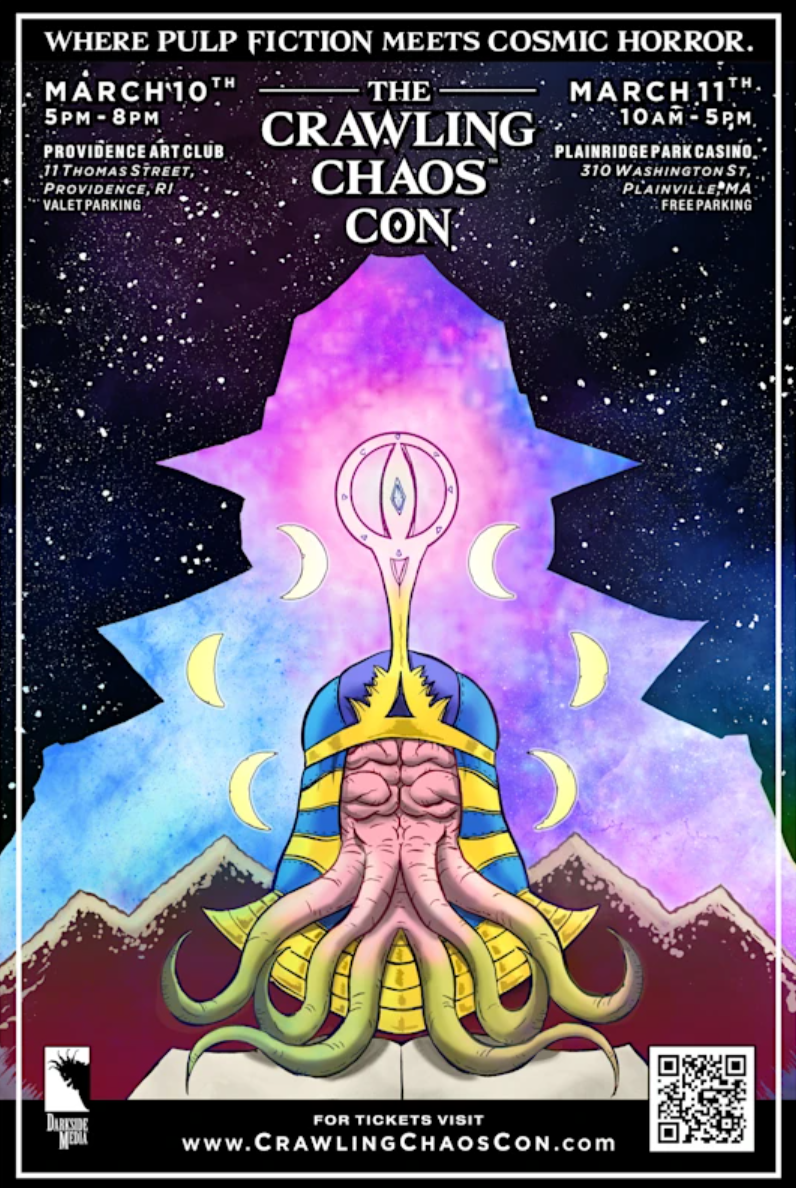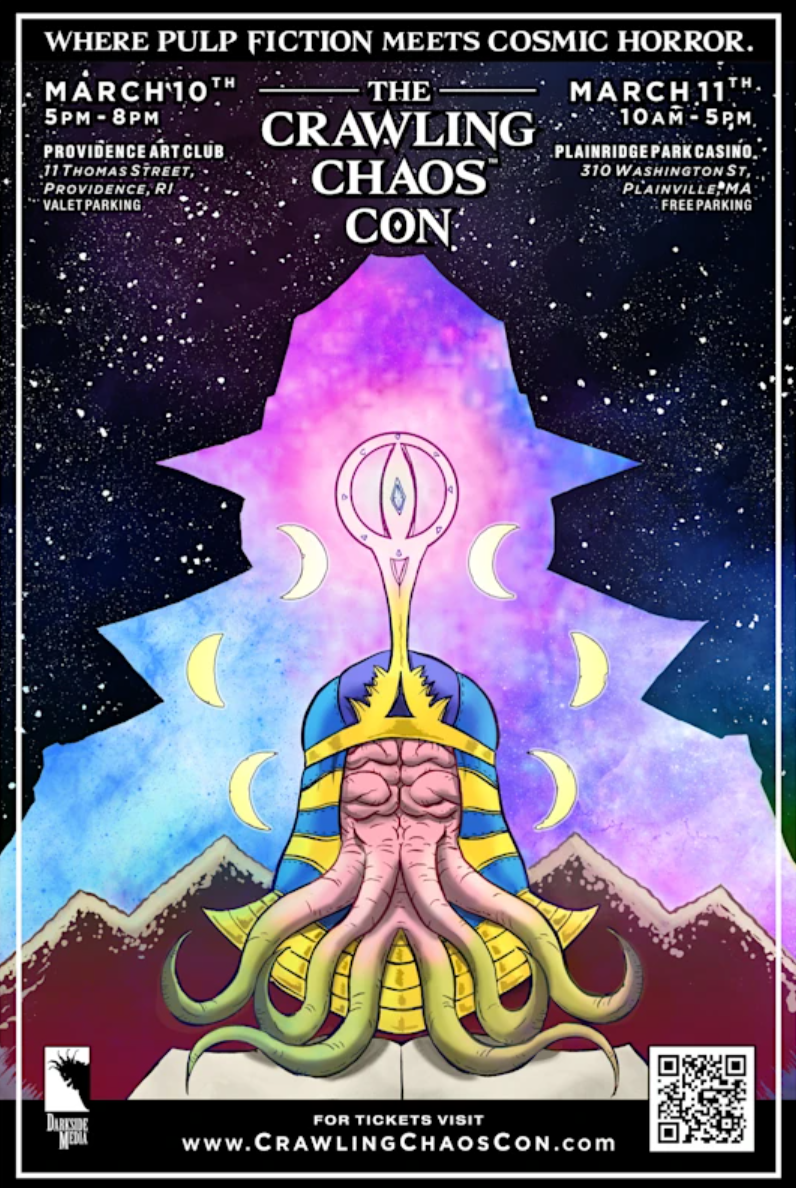 Art enthusiast and CEO of Darkside Media LLC, D.W. Kann, announces plans for The Crawling Chaos Con, an exhibition of works from different categories of artists.
The Crawling Chaos Con has been rightly described as "where pulp fiction meets cosmic horror." Celebrating Lovecraftian, Steampunk, Horror and Paranormal Genres, to name a few.
Darkside Media is honored to be curating the March 10th, 5pm to 8pm Gallery show at the Providence Art Club, in Providence Rhode Island. Participants will enjoy a tour of the famous Fleur de Lys Studios made popular by local author H.P. Lovecraft. This is one of the major highlights of the event, especially for artists and authors, as the studio is not typically open to the public. There will also be a Radio Drama Listening party of original works entitled; "MEMOIRS of the ReANIMATOR," with a performance intro by cast, Dr. Herbert West (Patrick McDonough) and Dr. Ward Lovecraft (Mars Homeworld) Story by D.W. Kann with Radio Drama Transcript by D.W. Kann, Mars Homeworld and Patrick McDonough.
Darkside Media is an independent studio who controls their own interests, rather than being dependent upon the commercial industry. Employing full and part-time artists from around the world. The Crawling Chaos Con is the natural extension, bridging talent to patrons and fans of the dark side.
The March 11th vendor show will run from 10am to 5pm on the 2nd Floor at the Plainridge, Park Casino, Plainville, Ma. Parking is FREE and children under 12 have FREE admission.
To learn more about The Crawling Chaos Con visit – https://crawlingchaoscon.com/. Tickets are also available on Eventbrite.
Media Contact
Company Name: Darkside Media LLC
Contact Person: D.W. Kann
Email: Send Email
Phone: (508) 627-2319
Address:POB 778
City: West Tisbury
State: MA
Country: United States
Website: https://crawlingchaoscon.com/