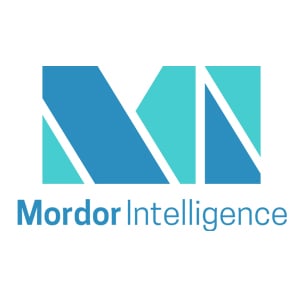 The global e-cigarette market facilitates its operation in a highly competitive market. This is due to the presence of several local, domestic, and international players in this segment. Increasing players, firm concentration ratio, & advertising expenses by companies are also heightening the competition. Key players in the market studied include British American Tobacco PLC, JUUL Labs Inc., Imperial Brands PLC, Philip Morris International Inc., and Japan Tobacco Inc., among others.
E-cigarette Market Overview
The e-cigarette market was valued at USD 23.6 billion in 2021 and is projected to record a CAGR of 13.39% during the forecast period (2022-2027). A study conducted by the Gaiha University showed that nearly 56.4% of the young American population reported change in their e-cigarette use since the beginning of the COVID-19 pandemic. Furthermore, one-third of youth quit vaping, and another one-third reduced their use of e-cigarettes, with the remaining youth either increasing their use or switching to other nicotine or cannabis products. Thus, the study depicts that higher nicotine dependence, e-cigarette use frequency, poor online age verification, and several other factors were associated with sustained use of e-cigarette products.
The growth opportunity for the sales of e-cigarettes through online channels made online vendors improve purchase processes in terms of security and reliability, which, in turn, propelled the demand for these products. With the growing popularity of vaping devices, flavor and fragrance vendors are introducing a wide variety of e-liquids to attract consumers. Different flavors, such as menthol, mint, chocolate, cola, bubble gum, and fusions of other fruits and flavoring substances are luring a large number of consumers to adopt these e-cigarette devices.
Key Highlights of the European E-cigarette Market
According to European Public Health Association, about 15% of the European population has tried e-cigarettes at least once in their life, either for a change to their regular cigarettes or to have a new experience.
Various studies have depicted that, in 2021, 7% of the UK 11-15-year-olds have vaped. The age range with the most UK vapers is 35-44 years old, accounting for 30.8%. According to Action on Smoking & Health, the most common reason for vaping in the United Kingdom is an aid to quitting smoking. 77% of vapers used tanks than cartridges.
Download a free sample here – E-cigarette Market
E-cigarette Market – Geographical Overview
North America holds the largest share in the e-cigarettes market
The involvement of youth in using these products has led to a rise in demand. For instance, youth in the United States are the major consumers of e-cigarettes. In 2020, the Centre for Disease Control and Prevention (CDC) reported that 3.6 million US middle and high school students used e-cigarettes in the study period of 30 days, including 4.7% of middle school students and 19.6% of high school students. E-cigarettes hold the major share of tobacco products, and currently, more than 3,000 e-cigarette flavors are available in the US market, and several flavors are being introduced into the market every year. Nicotine-free e-liquids generate smoother vapes than other variants.
Check our other latest research on –
Recent Developments in the E-cigarette Market
In November 2021, Imperial Blue launched its heated cigarette products in the Czech Republic. The company invested in heated cigarette products in several key markets in Europe as a part of its new strategy to establish a targeted and sustainable next-generation product business.
In August 2021, Philip Morris International Inc. announced the launch of IQOS ILUMA in Japan. The new IQOS ILUMA becomes the brand's first tobacco-heating system to introduce induction-heating technology, which utilizes no blade and requires no cleaning.
In July 2021, Japan Tobacco Inc. launched Ploom X, its next-generation heated tobacco device. Ploom X is made available across Japan, including convenience stores and select tobacco retail stores.
Related Research and Links
List of Key Players in the E-cigarette Market
British American Tobacco PLC
Philip Morris International Inc.
Imperial Brands PLC
JWEI Group
J Well France
Japan Tobacco Inc.
Ritchy Group Limited
Juul Labs Inc.
Innokin Technology
NJOY Inc.
*List Not Exhaustive
Mordor Intelligence has segmented the E-cigarette Market based on product type, battery mode, distribution channel, and geography:
Product Type (Market Size & Forecast based on Value (USD million), 2016-2027)

Completely Disposable Model
Rechargeable but Disposable Cartomizer
Personalized Vaporizer

Battery Mode (Market Size & Forecast based on Value (USD million), 2016-2027)

Automatic E-cigarette
Manual E-cigarette

Distribution Channel (Market Size & Forecast based on Value (USD million), 2016-2027)

Online Retail
Offline Retail

Geography (Market Size & Forecast based on Value (USD million), 2016-2027)

North America

United States
Canada
Rest of North America

Europe

United Kingdom
Germany
France
Spain
Italy
Russia
Rest of Europe

Rest of the World

Asia-Pacific
South America
Middle East & Africa
About Mordor Intelligence
Mordor Intelligence is a market intelligence and advisory firm. Our mission is to map complex business ecosystems across the globe to better predict butterfly effects. To date, we have partnered with 4000+ enterprises across 20 industries, to deliver precise data and actionable insights in over 6000 projects. Our domain-specific teams of research experts continuously track markets, enabling our clients to gain a competitive edge through high-quality market intelligence.
We offer fully tailored intelligence solutions to meet the unique business requirements of any organization. Our deep industry expertise coupled with cross-functional analyst teams ensures we can support the intelligence requirements of even the most specific of business problems.
Media Contact
Company Name: Mordor Intelligence Private Limited
Contact Person: Sai Teja
Email: Send Email
Phone: +1 617-765-2493
Address:5th Floor, Rajapushpa Summit, Nanakramguda Rd, Financial District, Gachibowli
City: Hyderabad
State: Telangana 500008
Country: India
Website: https://www.mordorintelligence.com/industry-reports/global-e-cigarettes-market-industry?utm_medium=Outbound&utm_source=press-release&utm_campaign=AB_Newswire