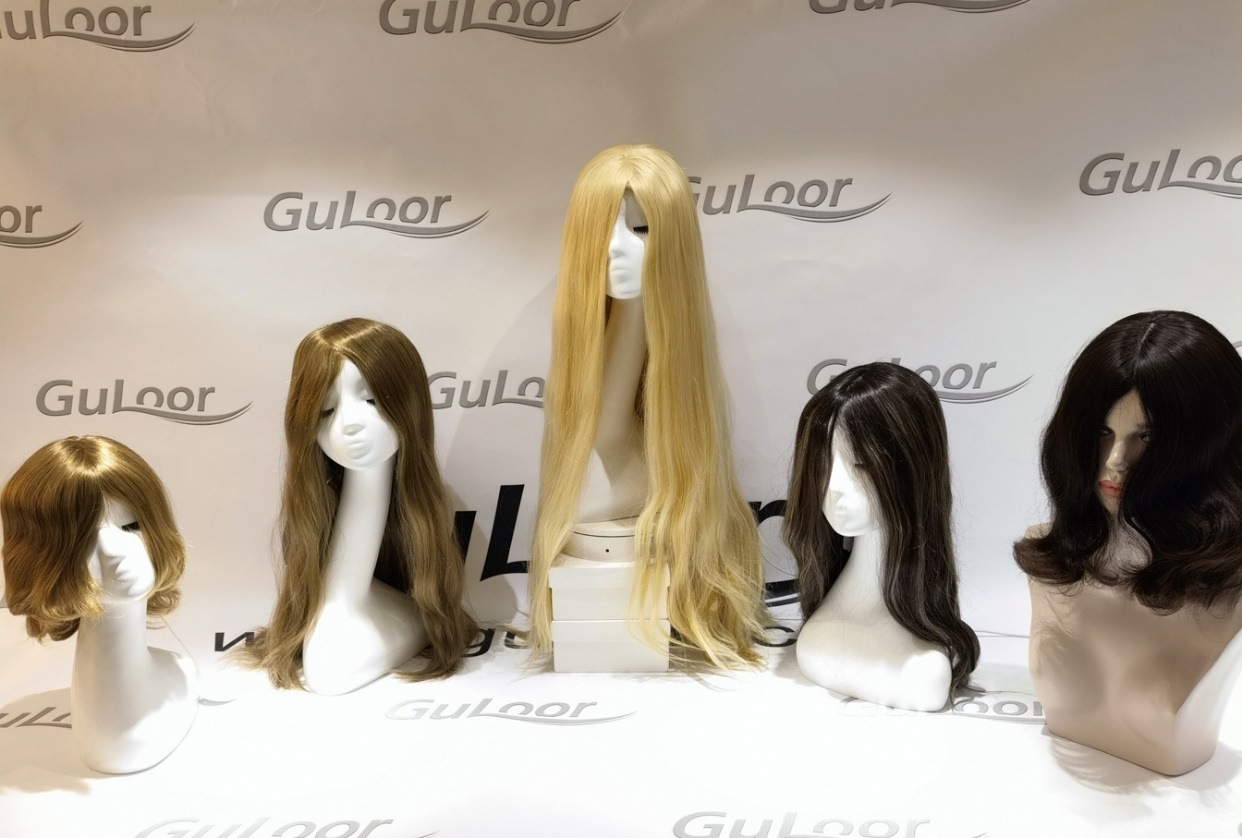 "Guloor offers hair replacement products that use the new skin hair replacement system. The new products have more realistic looks and feel when the user wears them."
As a specialist in hair products with more than 20 years of experience, Guloor never stops releasing various new products in its collection. The latest products from this company are the new items in its men's toupee collection that uses a thin skin hair system. These new products offer a different experience than the standard men's toupee. The customers will feel like having natural hair because of this system, plus the 100% virgin hair. Guloor also launches these products with a promo or discount offer. All products in this new collection are available at a wholesale price. It helps the customers to save more money for buying this store's products.
Guloor is well-known as the provider of various women's and men's hair replacement products. It includes a wig, toupee, and hair extension. Other than that, this store also provides hair treatment products to solve various hair problems that everyone has. One of the reasons why this store gets so much attention is the customization service. The customers can choose the product color, shape, and various aspects. Thanks to this service, customers have more freedom to decide the product they want to buy. And this company manufactures all hair products here. The customer doesn't need to wait for a distributor to supply the store because the product is always in stock.
According to one of the Guloor staff, "We always try to create the best experience for our customers, either when they shop at our store and wear our hair product. For that reason, we use the highest technology to create our hair product, which is where the ultra realistic hair pieces in our men's toupee collection come from. That is our effort to make our customers happy. That is what our mission is at the beginning." For more information, please visit Guloor's official website.
About Guloor
Guloor is a specialist in manufacturing various hair products, especially men's and women's toupees, hair extensions, and other types of wigs. This company is located in Qingdao, China, and has been around for 20 years in this industry. Customization is one of the advantages this company offers to the customer. That's also one of the reasons why this company has become one of the leaders in this field.
Media Contact
Company Name: Qingdao Guloor Hair Products Co, Ltd
Contact Person: Houyan
Email: Send Email
Phone: +86-15863066742
Address:266071 1ST FLOOR CROWN PLAZA NO.76 HONGKONG MIDDLE ROAD
City: QINGDAO
Country: China
Website: https://www.guloor.com/