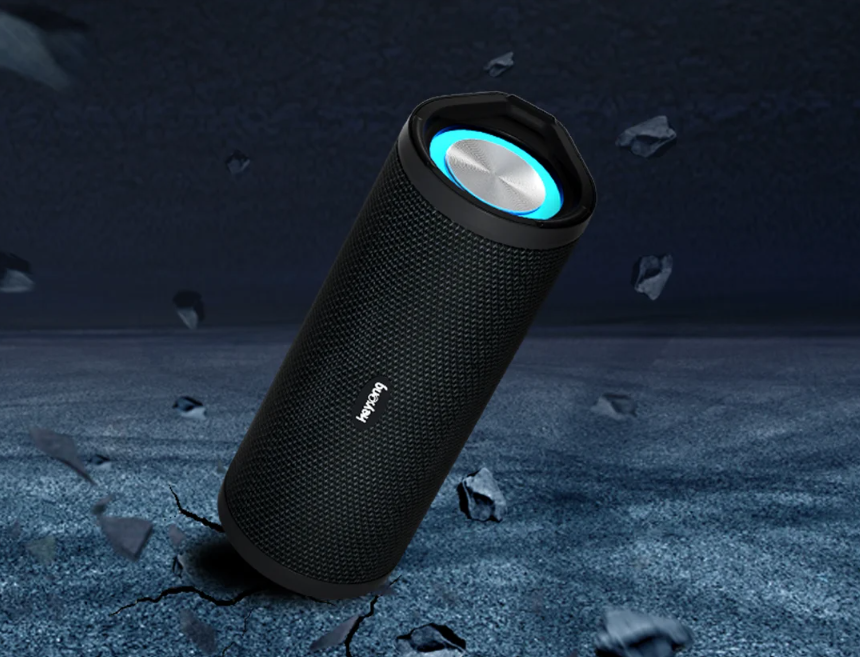 (HeySong Audio is the website to visit for high quality ANC headphones, TWS Earbuds and more.)
HeySong Audio is known for its range of exceptional products that are modern and technologically advanced. The Taiwan based company offers a range of high-quality speakers that promise exceptional audio performance and innovative features. They have a wide range of products that include the best of Bluetooth speakers to home audio systems. Some of the bestselling products are the ANC headphones, TWS Earbuds and speakers. The company is said to offer a type of speaker that is suitable for every type of audio need.
Those who are interested in the products offered by the company are invited to checkout their website. The products are arranged with a vivid description so that the buyers are well aware of what they are purchasing. Here are some of the most popular products available for the buyers.
Reverb Party Queen Portable Outdoor Bluetooth Speaker
This is one of the most popular Bluetooth speaker for outdoor events and parties. This is a powerful speaker boasts 100 watts of power and popular for delivering crystal-clear audio that can be heard even in noisy outdoor environments. It has a sleek innovative, black design and is waterproof and dustproof, making it perfect for use at the beach, pool, or during outdoor activities.
Vibe Grab and Go Outdoor Portable Waterproof Bluetooth Speaker
This is another versatile speaker that is perfect for people who are always on the go. It features a compact design and is lightweight, making it easy to carry around. The Vibe Grab and Go delivers exceptional audio performance, and its rugged construction ensures that it can withstand harsh outdoor environments.
For home audio enthusiasts, the company offers the HeySong Nostalgic Classic Tabletop Bluetooth Speaker. This vintage-inspired speaker boasts a retro design and delivers exceptional audio performance. It features Bluetooth connectivity, an FM radio, and a built-in amplifier, making it the perfect addition to any home audio system. Buyers are simply required to browse through the range of products available.
HeySong Audio's product line also includes the HeySong Hype Party Speaker, HeySong Pulse Portable Bluetooth Speaker, and HeySong Altitude Bluetooth Soundbar, among others. With its commitment to quality and innovation, HeySong Audio continues to deliver high-quality speakers that meet the needs of modern consumers.
About HeySong Audio:
HeySong Audio is known for audio products like speakers, headphones, and amplifiers. The company was founded in 1998 and has since established itself as a leader in the audio industry.
Media Contact
Company Name: Shangrao Huowang Electronic Commerce Co., Ltd
Email: Send Email
Phone: (+86)18856622798
Address:1-1207, Gandongbei Road, Xinzhou District
City: Shangrao City
State: Jiangxi Province 334000
Country: China
Website: https://www.egrdeletehome.com