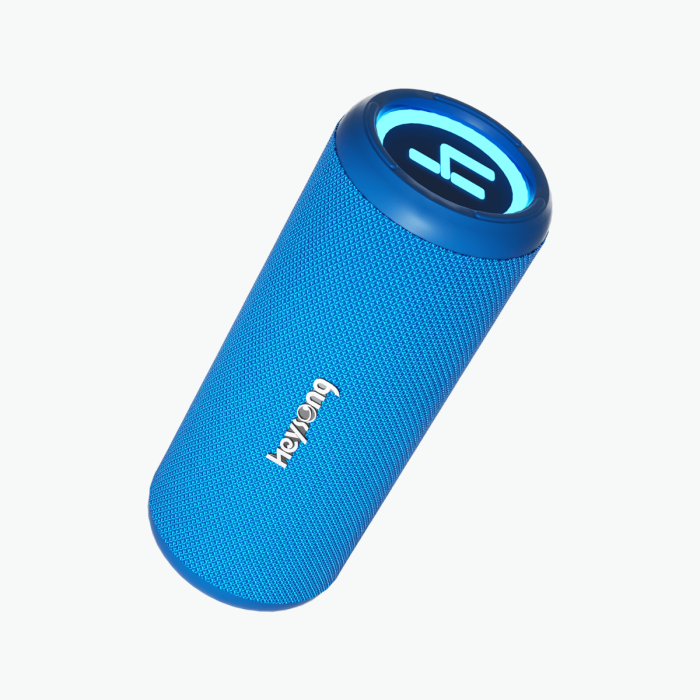 HeySong Audio, a renowned pioneer in the audio industry, is proud to introduce its latest innovation – the Sonic Blast, a powerhouse in the realm of outdoor audio entertainment. With its Atmosphere speakers and Big Bluetooth speaker technology, the Sonic Blast promises to elevate your outdoor adventures to a whole new level of sonic excellence.
Introducing the Sonic Blast
The Sonic Blast is not your average Bluetooth boombox; it's an outdoor player's dream come true. Engineered with cutting-edge technology and a passion for immersive sound, this portable speaker is designed for those who demand the best in audio quality during their outdoor escapades.
"With the Sonic Blast, we've redefined outdoor audio," said Alex Turner, HeySong Audio's Director of Product Development. "We wanted to create a speaker that not only delivers jaw-dropping sound but also withstands the rigors of outdoor adventures. The result is a powerful, rugged, and stylish speaker that ensures your music is heard loud and clear, no matter where you are."
Unleash the Power of 20W Loud Stereo Sound
Equipped with 20W of pure audio power, the Sonic Blast lives up to its name. Its Atmosphere speakers produce a rich and immersive soundstage that fills any outdoor space with vibrant, lifelike music. Whether you're camping, hiking, or just enjoying a day at the beach, the Sonic Blast ensures that your favorite tunes accompany you every step of the way.
Designed for Adventure
The Sonic Blast is built to withstand the elements. Its rugged construction is IPX5 waterproof, making it perfect for poolside parties or unexpected rain showers. With a durable handle and easy-to-carry design, you can take the Sonic Blast wherever your adventures lead.
Key Features of the Sonic Blast:
– 20W Loud Stereo Sound
– Atmosphere speakers for immersive audio
– Big Bluetooth speaker connectivity for seamless pairing
– Rugged and waterproof design (IPX5)
– Long-lasting battery life for extended playtime
– Stylish and portable
Experience the Sonic Blast
Don't miss your chance to experience the Sonic Blast and take your outdoor gatherings to the next level. For more information about this extraordinary outdoor player, visit [https://www.heysongaudio.com/heysong-sonic-blast-sports-player-portable-wireless-outdoor-speaker-with-20w-loud-stereo-sound.html] and discover how you can bring the Sonic Blast into your life.
HeySong Audio continues to lead the way in audio innovation, providing cutting-edge solutions for audio enthusiasts worldwide. For media inquiries or further information, please contact:
About HeySong Audio:
HeySong Audio is a globally recognized audio technology company dedicated to creating exceptional audio experiences. With a focus on quality, innovation, and customer satisfaction, HeySong Audio produces a wide range of audio products, from portable Bluetooth speakers to headphones and outdoor players. Visit [https://www.heysongaudio.com] to explore their full product lineup and learn more about the company's commitment to audio excellence.
Media Contact
Company Name: Shenzhen Ibetter Technology Co., Ltd
Email: Send Email
Phone: +8613554501932
Address:Room 604, Building 15, Guanlan Road 19, Xikeng Community, Fucheng Street, Longhua District
City: Shenzhen
State: Guangdong, 518000
Country: China
Website: heysongaudio.com