On February 2, 2022 , Huadi International (NASDAQ:HUDI) announced the year ending 2021 financial report for the financial year ended in September 30. According to the report, in fiscal 2021, Huadi International's operating income rose by 18.79% to $70.25 million; gross profit rose by 6.15% , which grew to $11.32 million. Among them, in the top five international markets, China's sales accounted for 81.22%, the United States market sales accounted for 8.78%, India sales accounted for 6.41%, Australia sales accounted for 0.84%, Swiss sales accounted for more 0.79%, other markets accounted for 1.96%. International sales increased by 44.2% compared to FY2020.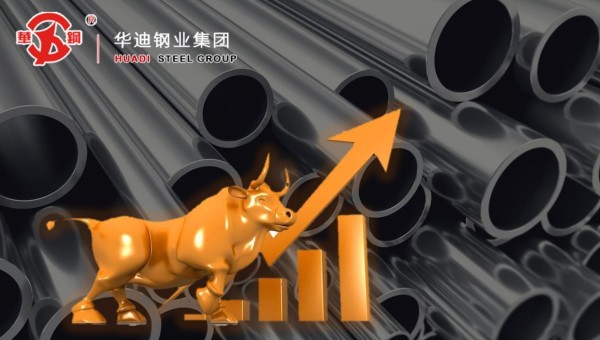 Huadi International has achieved gratifying results in fiscal year 2021 and has a great potential to soar.

The building materials industry is a powerful driver of the revenue growth of Huadi Industry Group
The main reason for the growth of Huadi International's revenue in fiscal 2021 is caused by the strong demand in the building materials market and the shortage of market supply under the background of the epidemic. According to the data released by the National Bureau of Statistics of China, in 2021, the total retail sales of consumer goods reached 440823 billion yuan, an increase of 12.5% year-on-year. Among them, the retail sales of consumer goods such as construction and decoration materials reached 196.7 billion yuan, an increase of 20.4% year-on-year. As the market with the largest proportion of Huadi International's sales, the market demand growth of construction and decoration materials consumer goods will undoubtedly inject the backbone of Huadi International's fiscal year 2021 and even fiscal year 2022.
Under the influence of the epidemic, on the one hand, the growth of demand in the building materials industry has brought certain market opportunities, on the other hand, it has indeed brought about rising raw material prices, industrial power curtailment, exchange rate fluctuations, rising sea freight prices and other factors that are not conducive to the development of enterprises. Huadi International's operating costs were also affected, rising to $8.74 million. However, due to the pressure of the epidemic, some enterprises have stagnated in production and operation, releasing a lot of backward production capacity and market share, which has also brought more growth opportunities to enterprises that have resisted the pressure.
Huadi International's business performance in FY2021 is satisfactory, which shows that they have made great efforts to sustainably operate their business and represents the market's recognition of Huadi product quality and Huadi brand awareness.
Signed a strategic cooperation framework agreement Lenney Gas Equipment
On October 28, 2021, Huadi International signed a strategic cooperation framework agreement with LenneyGas Equipment and decided to jointly develop and produce stainless steel pipes for high-pressure hydrogen storage tanks. By November 1, Huadi International had received an order contract for stainless steel seamless pipes worth a total of US$3.26 million.
This is a charge for Huadi International to blow in fiscal year 2022, and it is fully foreseeable that in fiscal year 2022, there will be another bumper harvest waiting for Huadi International.
Partners from all over the world, the strong join hands with the strong
Founded in 1992, Huadi International has invested in the construction of new perforation, cold rolling, steelmaking workshop, rolling mill, and introduced advanced production equipment such as smelting, cold rolling/cold drawing, inspection, and testing. Won the ISO9001 certification and the national industrial product production license. At present, there are more than 20 sales companies and special distribution companies in China, with self-support import and export rights, exported to India, Malaysia, South Korea, Singapore, Chile, Pakistan, the United Arab Emirates, Indonesia, the United States, Brazil, Jordan, Canada, Germany, Australia, Italy, Iraq, Thailand, Turkey, New Zealand, Large and medium-sized and key projects in dozens of countries and regions such as Israel. For example, State Nuclear Power, China Aerospace, China Guodian, PetroChina, CNOOC, CRRC, China Huaneng, China State Shipbuilding Industry Corporation and other state-owned enterprises are long-term partners of Huadi International; in addition, like China Global Engineering Company, China Chengda Engineering, and Lanshi Reloading 3. Terry Pharmaceutical, Siemens, BP, GM, and other well-known enterprises at home and abroad have also had many strategic cooperation with Huadi International.
Huadi is a fast-growing "beast"
Huadi International is a "beast" that grows in the face of adversity, and in addition to the successful fiscal year 2021, we should see more of his development potential. Under the support of its own strong strength, Huadi International can be described as a step by step, not only absorbing the valuable opportunities and market share released by the internal market, but also singing all the way in the external market, creating a miracle of 44.2 growth. Although it is also under the pressure of increasing operating costs under the influence of the epidemic, when the dark clouds dissipate and operating costs return to normal, Huadi International will show its "sharp teeth and claws" and lay more territory in the vast market jungle.
Media Contact
Company Name: seoland
Contact Person: Harry Watson
Email: Send Email
Country: HongKong
Website: https://seoland.hk/