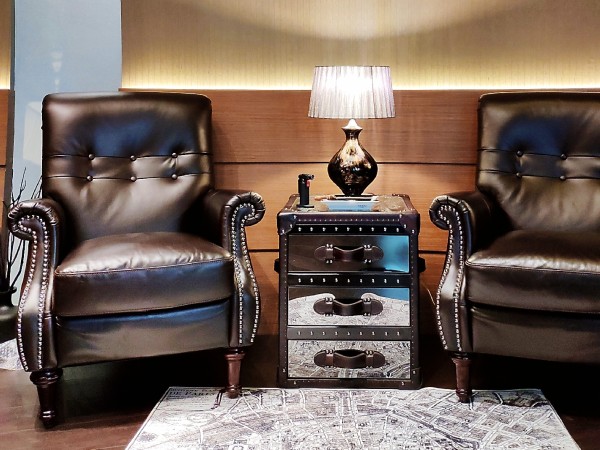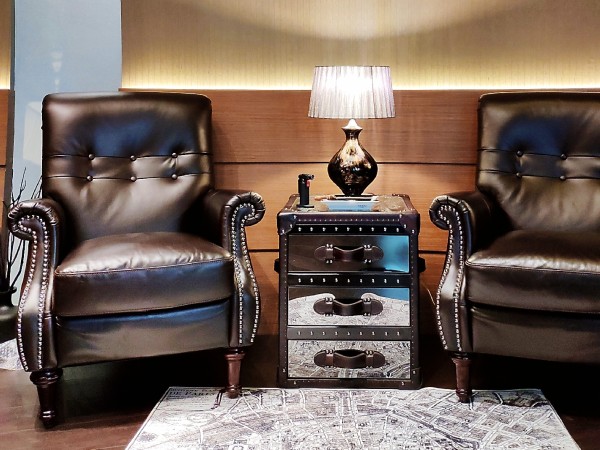 Locus Habitat is a Singapore-based taste-maker, leather connoisseur, and curator of artisanal products designed to breath character and life to its client's space.
Apart from being the only leather connoisseur boutique in Singapore, Locus Habitat is famed for its speciality in full grain tanned leather furniture, offering the widest range of traditional tanned leather sofa & armchair, Bison leather Chesterfield sofa.
To the uninitiated, full grain refers to the strongest and most durable part of the hide of an animal, which is just below the hair and has not been sanded, buffed or snuffed (as opposed to corrected grain) which means it displays the more natural characteristics of leather. Statistically speaking, the Global Full Grain Leather Market size was estimated at USD 15.24 billion in 2021, USD 16.41 billion in 2022, and is projected to grow at a CAGR 7.84% to reach USD 23.98 billion by 2027 and Locus Habitat is set to lead this growth with its quality products.
Full grain tanned leather matters in furniture because they are natural, giving the purest touch one can get from leather. As comparison to mass market embossed grain leather, the area user touches are synthetic, not to mention about chemical allergies for sensitive skin.
Locus Habitat's full grain tanned leather furniture feels more relaxed over time, doesn't trap heat and ages well with patina (a slow change that develops on the surface of the leather as it ages). From formal classic smooth and shiny leather to matt casual loft texture, Locus Habitat's natural tanned leather evokes the room with natural leather scent.
In the furniture niche, many sellers online often resort to photoshop and filters to alter mass market embossed grain leather to make them look like full grain. However, Locus Habitat is different from the rest. The company operates on the business principles and core beliefs of honesty, professionalism, industry knowledge, flexibility and reliability, giving its customers a genuine full grain tanned leather furniture, which will be better than what is seen on photos.
It is pertinent to note that full grain tanned leather is difficult to work with, so only the most skilled of artisans and furniture makers tend to use it, which is a proof of the gifted hands crafting the furniture at Locus Habitat, and the topnotch products from the company.
As a testament to the quality of the company's furniture, Locus Habitat's signature full-grain leather pieces have been placed in iconic locations such as The Westin Singapore, SICC's Bukit Bar, and the World's first Distillers Library private client suite in Singapore by William Grant & Sons to name a few. "We have also been featured by the likes of The Straits Times, Women's Weekly and sets of Hollywood movies and local productions", said the company CEO.
To take an indepth look at the fascinating full grain leather products of Locus Habitat, check out the company's website at locushabitat.com/
Media Contact
Company Name: Locus Habitat
Contact Person: Tiffany Harris
Email: Send Email
Country: Singapore
Website: locushabitat.com