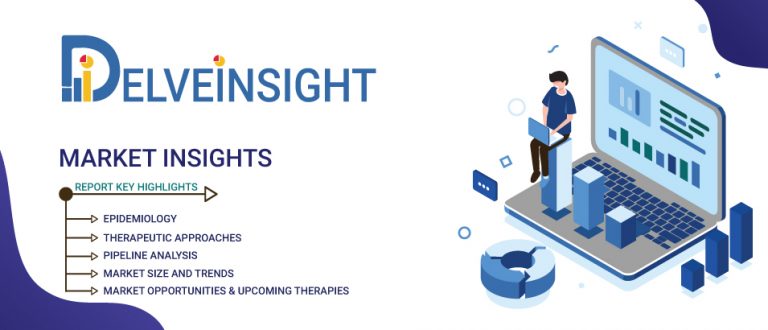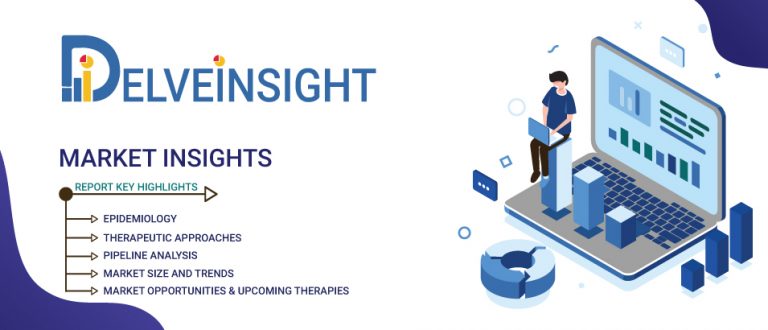 DelveInsight's MALT Lymphoma Market Insights report provides a thorough understanding of current treatment practices, emerging drugs, MALT Lymphoma market share of the individual therapies, current and forecasted MALT Lymphoma market size from 2018 to 2030 segmented into 7MM (the USA, EU5 (the UK, Italy, Spain, France, and Germany), and Japan).
MALT Lymphoma Overview
Lymphoma is the cancer of the lymphatic system. The lymphatic system is a network of thin tubes and lymph nodes that run throughout the body. Primary gastric lymphoma (PGL) is the most common extranodal site of non-Hodgkin lymphoma and represents 30–40% of all extranodal lymphomas. It also represents 4–20% of all non-Hodgkin lymphomas (NHL) and approximately 5% of primary gastric neoplasms. The frequent histological subtypes of PGL are marginal zone B-cell lymphoma of the mucosa-associated lymphoid tissue (MALT) and diffuse large B-cell lymphoma (DLBCL).
Some of the major highlights of the MALT Lymphoma market report
Based on gender, females are affected with MALT Lymphoma slightly more than males.
The gastrointestinal tract is the most frequent site of extranodal lymphoma, and the stomach is involved in up to two-thirds of these cases. Indeed, 30–45% of all extranodal lymphomas are detected in the stomach. While its frequency is rising in the last decades, primary gastric lymphoma remains a rare disease, representing nearly 2–8% of all tumors of the stomach.
The estimated incidence of gastric lymphoma was approximately 0.3–0.8/100,000 people in Europe and was approximately 0.38/100,000 people in the United States, according to a recent study.
MALT Lymphoma companies included such as Regeneron Pharmaceuticals, Kami Maddocks in collaboration with Novartis, Northwestern University in collaboration with Seattle Genetics, Inc., and several others.
MALT Lymphoma therapies included such as ziv-aflibercept, BKM120 & Rituximab, Rituxan/Bendamustine/PCI-32765, Brentuximab Vedotin + Rituximab, and several others
Do you know about MALT Lymphoma Market Share?
MALT Lymphoma Types
There are two main types of lymphocytes: B-cells and T-cells. MALT lymphoma that starts in the B cells is known as B cell lymphoma. These low grade (indolent) lymphomas are most often diagnosed in the stomach (called gastric MALT), but they can also develop in the lung, thyroid, salivary glands, eye, skin or soft tissues (called non- gastric MALT). Besides, MALT lymphoma usually grows slowly, and most people have early-stage (localized) MALT lymphoma when diagnosed.
Persistent indigestion
Tummy pain
Feeling sick (nausea) or being sick (vomiting)
Weight loss
MALT Lymphoma Diagnosis
Diagnosis is based on histology of the lesion, as in all lymphomas, a complete blood count and biochemical analysis. Endoscopic examination is required for gastrointestinal or pulmonary lymphoma. MRI and CT scanning are required to determine the stage of the disease. Bone marrow biopsy is also performed.
MALT Lymphoma Treatment Market
Treatment is tailored to the type, stage, and grade. Most slow-growing, localized MALT lymphomas respond well to treatment. Local therapies such as radiation therapy or surgery are used with early-stage MALT lymphomas that occur in areas other than the stomach. More advanced MALT lymphomas (stage 3 or 4) are usually treated with chemotherapy regimens such as CHOP (cyclophosphamide, doxorubicin, vincristine, and prednisolone) or CVP (cyclophosphamide, vincristine and prednisolone), or with single-agent chemotherapy such as chlorambucil. The monoclonal antibody, rituximab may also be used, either on its own or in combination with chemotherapy.
MALT Lymphoma Epidemiology Segmentation
Incident Cases
Gender-specific cases
Gastric Incident cases
Age-specific cases
MALT Lymphoma Market Insights
The discovery of Helicobacter pylori (HP) role in the pathogenesis of gastric lymphomas has radically changed the prognosis of these patients, with an increased survival rate just by eradicating this pathogen. Current gastroenterology and oncology international guidelines have established that first-line therapy in the early stages is the eradication of HP. In contrast, in those with advanced stages, adjuvant anti-tumor therapy is needed.
Get a piece of information of MALT Lymphoma Market Research Report
Table of content
1. Key Insights
2. Executive Summary of MALT Lymphoma
3. Competitive Intelligence Analysis for MALT Lymphoma
4. MALT Lymphoma: Market Overview at a Glance
5. MALT Lymphoma: Disease Background and Overview
6. Patient Journey
7. MALT Lymphoma Epidemiology and Patient Population
8. Treatment Algorithm, Current Treatment, and Medical Practices
9. MALT Lymphoma Unmet Needs
10. Key Endpoints of MALT Lymphoma Treatment
11. MALT Lymphoma Marketed Products
12. MALT Lymphoma Emerging Therapies
13. MALT Lymphoma: Seven Major Market Analysis
14. Attribute analysis
15. 7MM: Market Outlook
16. Access and Reimbursement Overview of MALT Lymphoma
17. KOL Views
18. Market Drivers
19. Market Barriers
20. Appendix
21. DelveInsight Capabilities
22. Disclaimer
23. About DelveInsight
About Us
DelveInsight is a Business Consulting and Market research company, providing expert business solutions for life science vertical and offering quintessential advisory services in the areas of R&D, Strategy Formulation, Operations, Competitive Intelligence, Competitive Landscaping, and Mergers & Acquisitions.
Media Contact
Company Name: DelveInsight Business Research LLP
Contact Person: Yash Bhardwaj
Email: Send Email
Phone: 9193216187
Address:304 S. Jones Blvd #2432
City: Las Vegas
State: NV
Country: United States
Website: https://www.delveinsight.com/