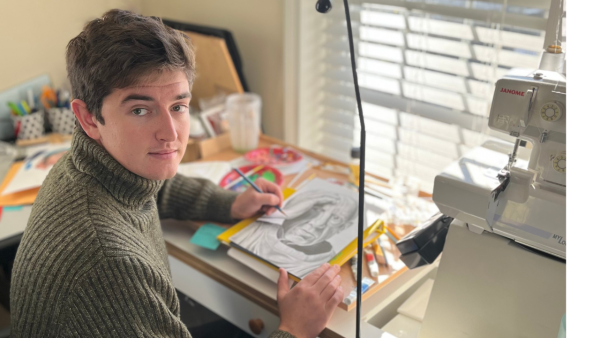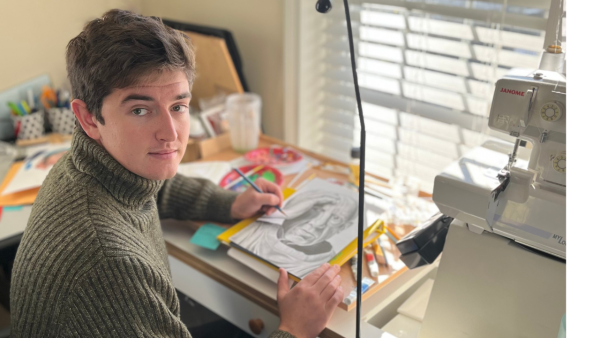 Managing priorities can be something that people struggle with their entire lives. It's easy to get distracted from crucial tasks and get swept up in other things. Matthew Gwyer however, understands how to keep his priorities on track, and has agreed to share his tips for doing so as a paid visual artist.
Matthew Gwyer is a young artist based out of Maine and is invested in growing his involvement with his community, as well as his art business. When Gwyer is not volunteering, he is working on his art.
Art began as a simple hobby for Gwyer. It served as a way for him to relax and relieve stress, but evolved into a passion that he wanted to pursue. Since 2014, Gwyer has been balancing his life with his passion for art.
Matthew Gwyer attended the University of Southern Maine and although not required for his degree, Gwyer enrolled in a studio drawing class that pushed him into the world of art. He learned many valuable techniques by studying the works of historical artists like Salvador Dalí and Johanna Vermeer.
Since art wasn't originally the career path he was focused on, Gwyer needed to practice good time management so he could fit his desire to create art around his school work. Art would quickly become Gwyer's way of breaking away from everyday tasks.
After graduating, Matthew Gwyer opened his own online art store where he sells his work. If you are interested in seeing what he has to offer be sure to visit his art website.
No longer a student, Matthew Gwyer has been able to prioritize more in his daily schedule. Primarily his volunteering. Both he and his girlfriend volunteer within their community. Gwyer mentioned a particular opportunity – he worked in an animal shelter helping clean the stalls for the animals.
Some items that helped Gwyer better manage his priorities are: time management, scheduling, teamwork and delegation.
Time management specifically allowed him to focus on honing his artistic talent and working on key pieces when he wasn't busy volunteering.
Matthew Gwyer has always been passionate about volunteering and his community. He started while in high school with his national honors society.
"I was in this club called Interact Club where we actually did volunteering every week, at a different place. I was also at a Catholic Church in my town, and we were in a religious team ministry group where we also did volunteering every other week," explained Matthew Gwyer.
His volunteering consisted of a wide range of responsibilities, from raking leaves to bake sales and food drives. Volunteering was and still is something that Matthew Gwyer holds very close to his heart.
"I'm always looking for more ways to interact with the community and to give back," says Matthew Gwyer.
Someday, Gwyer hopes that his love for art and his love for volunteering will overlap and he will be able to use his art to better serve his community.
With such a busy lifestyle outside of normal responsibilities, it is clear that Matthew Gwyer has perfected the art of time management and has found a way to fit everything he loves into his life.
Media Contact
Company Name: Matthew Gwyer Art
Contact Person: Matthew Gwyer
Email: Send Email
Country: United States
Website: https://matthewgwyer.com/