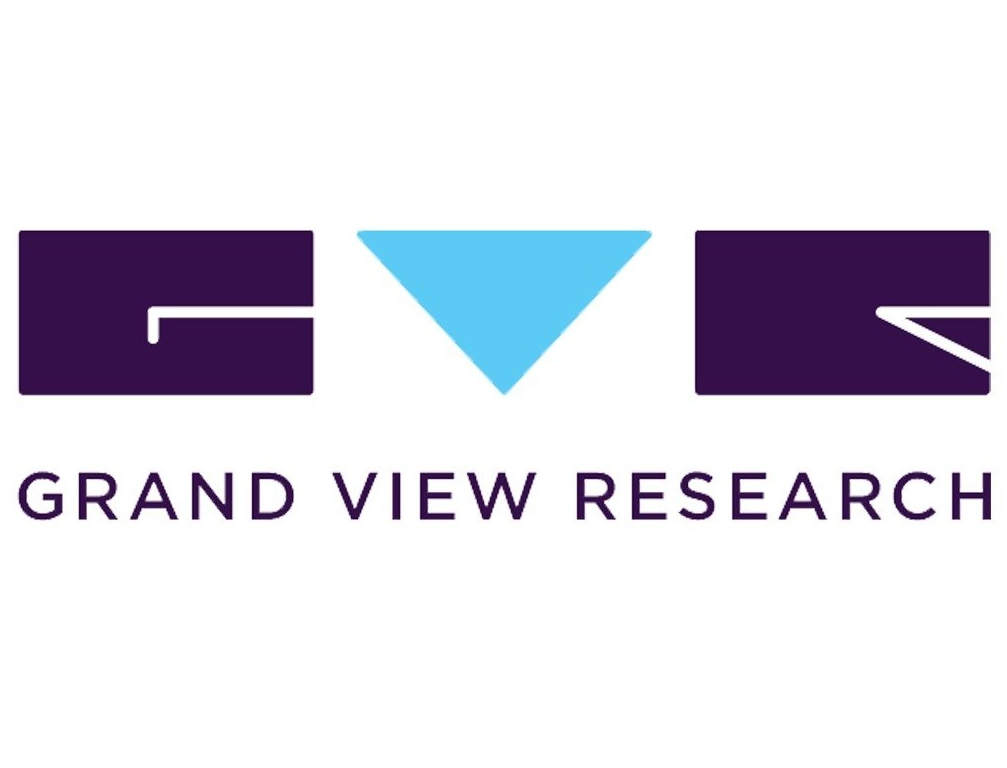 According to a new report published by Grand View Research, owing to the demand for higher bandwidths in the fifth-generation technology, millimeter waves are expected to play a prominent role in the development of 5G technology.
The global millimeter wave technology market size is estimated to reach USD 8.69 billion by 2025, according to the new report by Grand View Research, Inc. Millimeter (MM) waves are radio frequencies operating in the electromagnetic spectrum of 30 GHz to 300GHz, also known as Extremely High-Frequency (EHF) range. The wavelength of these radio waves ranges from 1 mm to 10 mm. Their high-frequency operating range and propagation characteristics or behavior, while traveling through the atmosphere, are the prime factors responsible for their extensive applications. As the millimeter waves are capable of transmitting large amounts of data with greater efficiency, they hold a major application across the telecommunication industry.
Millimeter waves, as compared to fiber-optic cables, are capable of transmitting data at high speeds with low losses. Moreover, the mmWave technology is relatively cheaper than the fiber-optics technology and relatively simple to install. Providers are currently considering the implementation of outdoor "fiber-optic quality" wireless millimeter-wave products. There are issues with fiber-optic cables with regards to latency, when used for digital 3D/HD applications. Millimeter-wave frequency bands offer an alternative to coaxial and fiber optic cables to transfer 3D/HD signals.
The military & defense, medical, security, and semiconductor industries are the major application areas of the millimeter wave technology. Security screening makes use of millimeter wave scanners, and the TSA (Transport Security Administration) has deployed them at many major airports in the United States. The technology also finds application in speed-detecting radar guns by the police. The mmWave technology has also found its way in healthcare sector, where it is mainly used in medical imaging networks. Millimeter wave emitting devices find use in millimeter wave therapy, which is a form of medical treatment.
The telecommunication equipment and the telecom application segments are dominating the current millimeter wave technology market, as the introduction of 5G has played a huge role in increasing its attractiveness for telecom market players. Fiber-optic cables are one of the prominent mediums being used across the telecommunication sector to transmit data over distances. The ability of fiber-optic cables to allow increased transmission of data, over long distances, has made it a medium of choice.
Browse full report with Table of Content @ https://www.grandviewresearch.com/industry-analysis/millimeter-wave-mmw-technology-market
Intensive R&D activities and investments from the private and publics sectors, coupled with government funding & initiatives, are paving way for improved technologies. Additionally, the increasing use of MMW in the telecom sector and small cell backhaul applications are projected to be the key driving factors responsible for the overall industry growth.
In December 2019, Aviat announced improvements to its WTM 4000 All-Outdoor Radio Platform to enhance reliability capabilities and boost data throughput, in anticipation of 5G deployments.
In November 2019, Siklu announced that its mmWave core and access network equipment were deployed in the city of Jerusalem, making the city one of the largest global municipal networks. The wireless broadband infrastructure, known as Gigabit wireless access network, would provide high-speed internet to educational institute.
The millimeter waves are prone to environmental conditions such as rainfall, humidity, and fog, as their propagation characteristics are hampered by these conditions. Besides, range limitations and line-of-sight communication are few other factors that may hinder the applications of the technology. However, the obstructions hindering the growth of the market are expected to overcome with time, lowering their impact, owing to the intense R&D being carried out by the researchers and the key players in the MMW technology area.
Millimeter Wave Technology Market Report Highlights
• The millimeter wave technology is gaining attraction, owing to its ability to transmit large amounts of data with greater efficiency
• Furthermore, the increasing use of MMW technology in small-cell backhaul applications and the upcoming 5G technology are expected to drive the market, worldwide
• The radar & satellite communication systems segment is projected to dominate the MM wave technology market with the fastest growing CAGR of beyond 42.0% during the forecast period
• As the fiber-optics technology is a costly medium for data transmission, millimeter waves are gaining traction, owing to their lower cost and equally efficient technology
• The E-band frequency segment is poised to witness the highest growth rate, owing to its extensive applications in telecommunication equipment and products
• The Asia Pacific MMW technology market is anticipated to undergo a considerable shift on account of the increasing telecommunication and military & defense applications in countries such as China, and Japan.
• The prominent players in the MM wave technology industry include Siklu Communication Ltd., Sage Millimeter, Inc., Keysight Technologies, Inc., and Bridgewave Communications, Inc.
For Requesting a Sample Copy Please Visit @ https://www.grandviewresearch.com/industry-analysis/millimeter-wave-mmw-technology-market/request/rs15
Millimeter Wave Technology Market Segmentation
Grand View Research has segmented the MM wave technology market based on product, component, application, frequency band, and region:
MM Wave Technology Product Outlook (Revenue, USD Million, 2014 – 2025)
• Telecommunication Equipment
• Imaging & Scanning Systems
• Radar & Satellite Communication Systems
MM Wave Technology Component Outlook (Revenue, USD Million, 2014 – 2025)
• Antennas & Transceivers
• Amplifiers
• Oscillators
• Control Devices
• Frequency Converters
• Passive Components
• Others
MM Wave Technology Application Outlook (Revenue, USD Million, 2014 – 2025)
• Telecommunications
• Military & Defense
• Automotive & Transport
• Healthcare
• Electronics & Semiconductor
• Security
MM Wave Technology Frequency Band Outlook (Revenue, USD Million, 2014 – 2025)
• V-Band
• E-Band
• Other Frequency Bands
MM Wave Technology Regional Outlook (Revenue, USD Million, 2014 – 2025)
• North America
• The U.S.
• Canada
• Mexico
• Europe
• Germany
• The U.K.
• Asia Pacific
• China
• India
• South America and Middle East & Africa (MEA)
List of Key Players of Millimeter Wave Technology Market
• Aviat Networks, Inc.
• Siklu Communication Ltd.
• E-band Communications LLC
• Sage Millimeter, Inc.
Fill the Pre-Order Enquiry Form for the Report @ https://www.grandviewresearch.com/inquiry/4353/ibb
Browse Related Reports:
Telecom Millimeter Wave Technology MarketSize, Share & Trends Analysis Report By Frequency Band (V-band, E-band), By Licensing Type (Fully-licensed, Light-licensed, Unlicensed), By Application, And Segment Forecasts, 2020 – 2027.
About Grand View Research
Grand View Research is a U.S. & India-based market research and consultancy firm. It is headquartered in San Francisco. We provide business insights, syndicated research reports, and customized research reports to large as well as small and medium-scale enterprises. Our database features thousands of statistics and in-depth analyses on more than 45 industries. Grand View Research's extensive database is used by Fortune 500 companies to understand the regional as well as the global business environment.
Media Contact
Company Name: Grand View Research, Inc.
Contact Person: Sherry James, Corporate Sales Specialist – U.S.A.
Email: Send Email
Phone: 1888202951
Address:Grand View Research, Inc. 201 Spear Street 1100 San Francisco, CA 94105, United States
City: San Francisco
State: California
Country: United States
Website: https://www.grandviewresearch.com/industry-analysis/millimeter-wave-mmw-technology-market