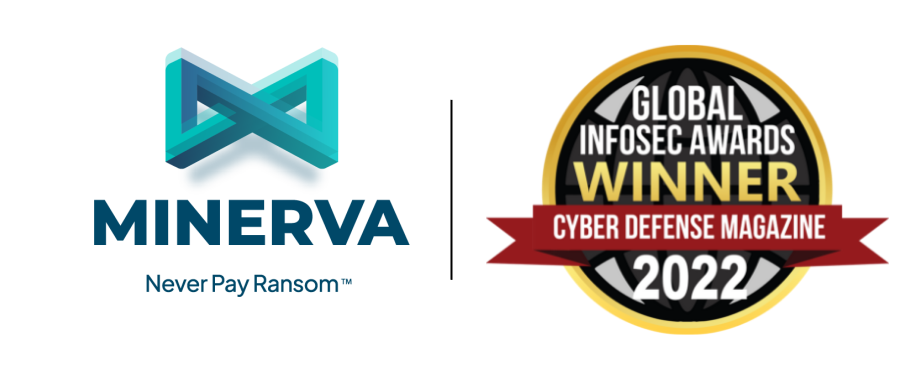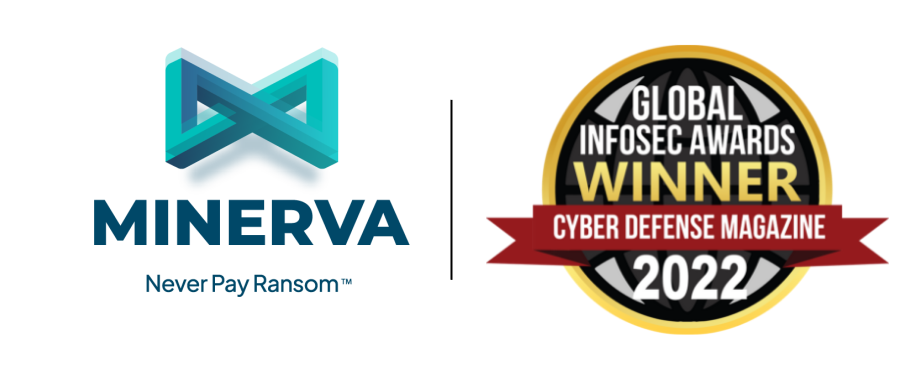 "Cyber Defense Magazine's recognition is a testament to Minerva Labs' market leadership in the ransomware protection space" said Eddy Bobritsky, CEO, Minerva Labs. "We're thrilled and humbled by this award, and I am extremenly proud of our team's commitment to keeping our customers safe from ransomware."
PETACH TIKVA, Israel – June 14th, 2022 – Minerva Labs, the world's first pure ransomware prevention platform, announced today that it has been awarded with "Most Comprehensive Browser Isolation" and "Publisher's Choice Ransomless Ransomware Protection" awards in the coveted Global InfoSec Awards 2022 at RSA 2022.
Minerva Labs prevents ransomware before it even starts, and works seamlessly alongside existing EDR/EPP/XDR solutions to ensure that organizations never need to pay ransom.
About Minerva Labs
Minerva is the industry's first solution dedicated to mitigating the risks associated with Ransomware, co-existing with existing EDR/EPP/XDR solutions without causing any degradation to the endpoints.
Ransomware has become the single most destructive threat in the industry today.
In 2021 a ransomware attack occurred every 11 seconds, costing the industry over $20 Billion.
80% of ransomware victims in 2021 had up-to-date EDRs installed
Existing EDRs are not enough. They are built to detect the malicious activity first, and only then to respond.
Ransomware needs to infect as many systems in the network before detonating. The more it infects, the higher the ransom demand can be
Minerva Armor is built to defeat Ransomware before it can do any damage
Prevents both known and unknown ransomware without even needing to detect it
Stops ransomware before it can execute, through proprietary anti-evasion techniques which turn ransomware's security bypass mechanisms against themselves.
Protects your EDR agent from being abused
Reduces EDR alerts that you need to respond to by up to 80%

About Cyber Defense Magazine
Cyber Defense Magazine is the premier source of cyber security news and information for InfoSec professions in business and government. We are managed and published by and for ethical, honest, passionate information security professionals. Our mission is to share cutting-edge knowledge, real-world stories and awards on the best ideas, products and services in the information technology industry. We deliver electronic magazines every month online for free, and special editions exclusively for the RSA Conferences.
Learn more at https://www.cyberdefensemagazine.com
Media Contact
Company Name: Minerva Labs
Contact Person: Roy Golombick
Email: Send Email
Country: Israel
Website: https://minerva-labs.com