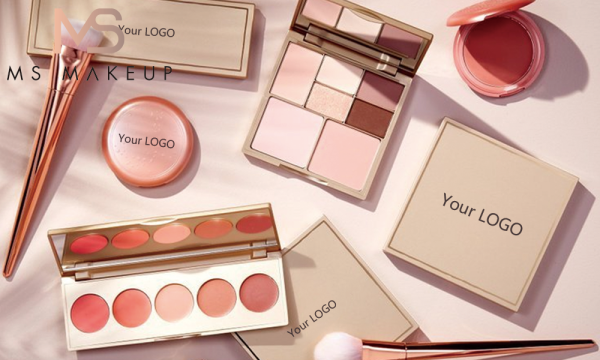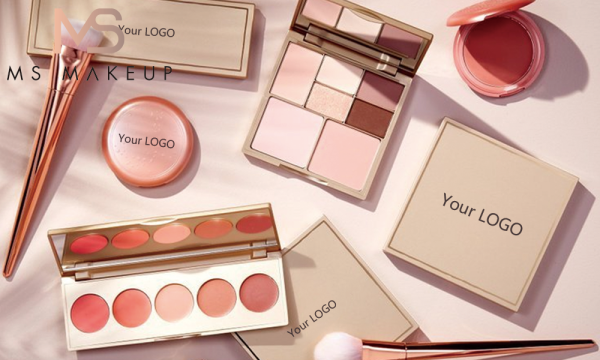 MS Makeup is one of the fastest-growing companies delivering remarkable services for makeup enthusiasts. The company is known for manufacturing high-quality cosmetics products with unmatchable customer services. MS Makeup works on a "Business to Small Business" model is helping many people start their businesses with the latest manufacturing techniques. The company is in-demand because of the highest customer satisfaction rate.
China – MS Makeup is a private label cosmetic manufacturing company in China providing various makeup products to businesses of small size. The company has 10 years of vast Original Equipment Manufacturer (OEM) and ODM Original Design Manufacturer (ODM) experience. MS Makeup follows Good Manufacturing Practices (GMP) to produce the best and high-quality products that truly meet the needs of makeup lovers. The company is ISO 22716 certified and has helped more than 3000 beauty brands in the world. MS Makeup has a luxury cosmetics range such as lips, face, eyes, makeup tools, eyelash, skincare, and more. The company is one of the top-rated cosmetics manufacturers with 30 types of 700+ different items. MS Makeup collaborates with small businesses, bloggers, influencers, makeup artists and film stars to create their own makeup brands.
MS Makeup is located in Guangzhou, working closely with customers to make sure they get what they want. The company is an ideal place for people looking for a trusted vendor to start their makeup brand. In the past, MS Makeup experts have helped numerous customers grow their businesses from small start-ups to large companies. The company always comes up with various offers and deals to help customers buy their favorite products such as eyeshadows, lipsticks, foundations, and more. MS Makeup is currently offering free shipping on all the sale items. The company is best for exceptional quality makeup products with a strong reputation and goodwill. Best-selling products from MS Makeup include "13 Color Lip Liner", "16 Colors White Lip Liner", "False Eyelashes" and more.
MS Makeup is a Good Manufacture Practice of Cosmetic (GMPC) certified company that offers both "Standard Shipping","VIP shipping" and "Shipping by Sea". The company strives to make the buying process reliable for customers. Shipping through the sea is ideal for people who want to save money, and the delivery time does not matter to them. MS Makeup is expert in customizing eyeshadows starting from 50Pcs and customizing formulas starting from 1000 Pcs. With Minimum Order Quantity (MOQ), the company helped makeup artists, bloggers, influencers, and celebrities to start their makeup brands. MS Makeup also participated in the leading beauty trade shows in the USA. People can learn about the latest beauty trends and industry news by visiting the website of MS Makeup.
To keep up with the "De-centralization" and "Personalized Customization" developments in the beauty industry, MS Makeup empowers R&D and design centers. The company is working dedicatedly by using the latest manufacturing tools and technologies, lowering MOQ, and improving customer experience. Customer's can order samples to check the luxury and state-of-the-art cruelty-free makeup products from the company. All the details about "How to place a sample order", and "How to place the private label order" are available on the company's website. For all other questions, people can also consult the team of MS Makeup anytime. Customers can make their dream of launching a makeup brand come true by following the 7 easy private label cosmetics process from the company. MS Makeup is one of the most sought-after companies delivering products using high-quality raw materials with the right color and texture.
MS Makeup uses top-of-the-line manufacturing equipment and modern procedures to create unique and customized beauty products. The company implements high-quality testing standards to help small people start their cosmetics ventures. MS Makeup not only provides product manufacturing services but also helps customers in printing, packaging, logo designing, and shipping. The company delivers cost-efficient printing services including, hot stamp printing, silk screen printing, and 3D printing. Printing services from the company are most-loved because of the affordable rates and best quality.
Domani beauty is the first brand manufactured by MS Makeup. Domani beauty is composed of Italian and Chinese members contributing to the success with their unique skills in design and (Research & Development) R&D skills. The company can privately label the products such as "Bouncy Bouncy Eyeshadow", "Satin Lipstick", and "Flawless Concealer" from Domani beauty for their customers. The private label specialized company, MS Makeup keeps an eye on the latest trends and advances in the local and global market to design customized products for businesses. The company delivers products online around the globe in reliable ways with easy payment options.
One of the spokespersons at MS Makeup says, "Meishang Network Technology originated from a traditional makeup factory, but to follow the trends of De-centralization and Personalized Customization in the makeup field, we enable R&D and design centers to cooperate with factory, and improve equipment further, to decrease MOQ and improve customer experience. We focus on high-end products ODM with possible low MOQ. We can help you to start your cosmetics business. It can be customized formula, package, colors, etc. For your makeup brand, we use cruelty-free ingredients, which comply with FDA. If you don't know how to place an order on our website or have any questions about our products, as well as after-sales problems, our private customer service will help you."
About MS Makeup:
MS Makeup is one the leading private label cosmetics manufacturing companies in China with a successful history of 10 years. The company customizes various beauty products according to the demand of customers. MS Makeup has a team of experts delivering high-quality beauty products. The company also assists customers in the buying process. Customers can see the complete details regarding order placement and delivery time on the website of MS Makeup.
MS Makeup is the right place for people planning to start their beauty brand. The company has over 700 high-quality products fulfilling the needs of makeup lovers. MS Makeup is a famous company known for providing unmatchable customer services. The company also offers private customer services to address the queries of people. MS Makeup is helping people grow and prosper in the field of beauty with its mind-blowing products and services.
Media Contact
Company Name: Meishang Network Technology Co.,Ltd.
Contact Person: Alex
Email: Send Email
Country: China
Website: https://www.msmakeupoem.com/