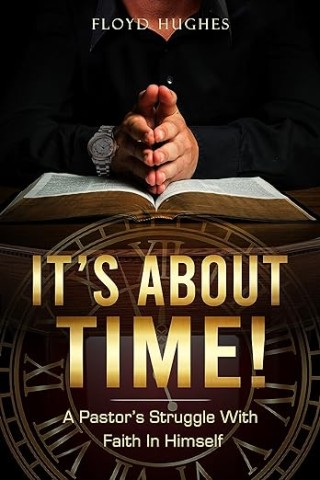 Pastor Floyd Hughes unveils "It's About Time," a transformative journey of faith and self-discovery.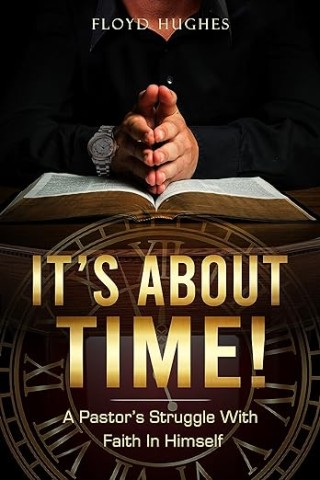 Pastor Floyd Hughes, a prolific author with eight books under his belt, has unveiled his latest literary work, "It's About Time: A Pastor's Struggle With Faith In Himself." The book is now available for readers seeking inspiration, faith, and a journey through time.
In "It's About Time," Pastor Floyd Hughes takes readers on a captivating journey of self-discovery and faith exploration. The story revolves around Caden Roscoe, the dedicated pastor of a church nestled in the picturesque South Hills of Pittsburgh. When Caden's unwavering faith and self-worth begin to waver, he embarks on an extraordinary quest for answers by turning to a higher power: God.
God's response to Caden's plea is nothing short of miraculous. Caden finds himself transported through time to various historical periods, becoming an eyewitness to God's awe-inspiring power and influence in the lives of people dedicated to serving Him. As Caden navigates these divine time-traveling experiences, he gathers profound insights that challenge his perception of faith, humanity, and, most importantly, himself.
However, Caden's newfound revelations come at a price. Not everyone believes his extraordinary story. Skeptics emerge, casting doubts upon his experiences. Many within his congregation question his authenticity, some even label him a heretic, and the call for his removal from his pastoral duties grows louder. Yet, Caden remains undeterred, unwavering in his mission to share the transformative tale that has touched his very soul.
In "It's About Time," Pastor Floyd Hughes masterfully crafts a narrative that resonates with readers of all backgrounds. This thought-provoking work explores the complexities of faith, doubt, and the relentless pursuit of self-belief. With vivid storytelling and vividly drawn characters, Hughes delves into the human condition, inviting readers to contemplate their own spiritual journeys and the power of unwavering faith.
As an accomplished author with a string of successful books to his name, Pastor Floyd Hughes continues to deliver stories that uplift, inspire, and ignite the human spirit. "It's About Time" stands as a testament to his literary prowess and unwavering commitment to sharing messages of hope and spiritual awakening.
For readers in search of a transformative literary experience, "It's About Time: A Pastor's Struggle With Faith In Himself" is now available for purchase on their website and Amazon.
For media inquiries, author interviews, or additional information, please contact them via email at: pastor@crossroadsofjeffersonhills.com
You can also follow them across social media including: Twitter, Instagram and Facebook.
About the Author:
Pastor Floyd Hughes is an accomplished author known for his thought-provoking and spiritually enriching works. With "It's About Time: A Pastor's Struggle With Faith In Himself," he adds another captivating book to his impressive literary portfolio; the 9th book in his collection. Pastor Hughes' writings aim to inspire and uplift readers, encouraging them to explore their own spiritual paths and deepen their faith.
Media Contact
Company Name: Pastor Floyd Hughes
Contact Person: Pastor Floyd Hughes
Email: Send Email
Country: United States
Website: https://www.tappy.tech/BigPhatPastor