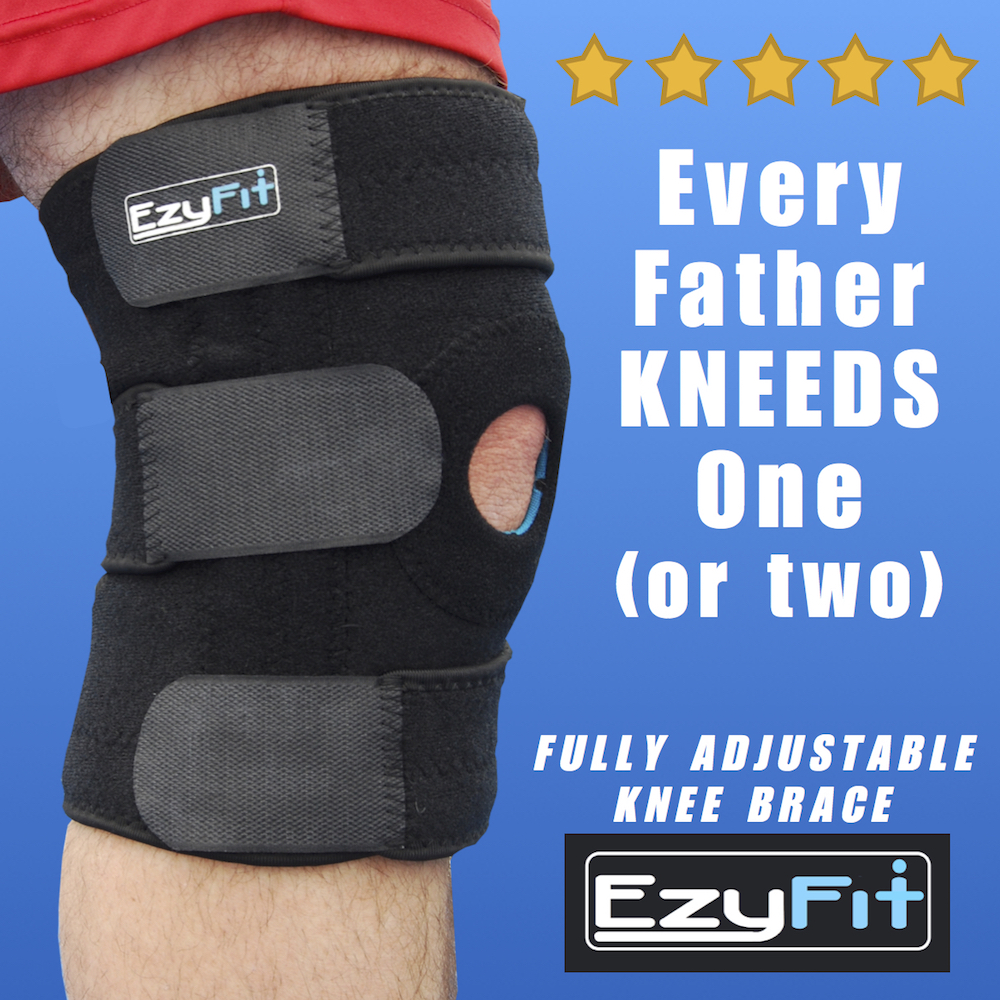 EzyFit has announced praise for their new product and the availability of their EzyFit Knee Brace Support – only on Amazon. More information can be found at http://EzyFit.me/fathersday2pr
Partners of those afflicted with knee issues are praising the new EzyFit Knee Brace. This comes as they are experiencing the slow gains made whilst their men folk are at long last fighting off the effects of having stopped their exercise regime.
The main issue that has been resolved for them is that there has until now been no high quality knee brace available on the market that would adequately support their partner's knee in their daily exercise regime. Now they are able to get around a golf course and play tennis without the attendant pain. This ability had stopped them moping around the house and putting on those extra pounds.
This is why the EzyFit team are stating that it is a perfect gift for this father's day. With it being something to wear which enhances their lifestyle, it gives the perfect excuse to gift their father something they will use every day.
Company spokesperson Jessica Shawe states "Father's Day is coming and it's hard to buy something really useful Dad will like. Buy him what he really kneeds! Something he'll wear, use and get benefit from. Plus he might even get on with those household chores he's been putting off!"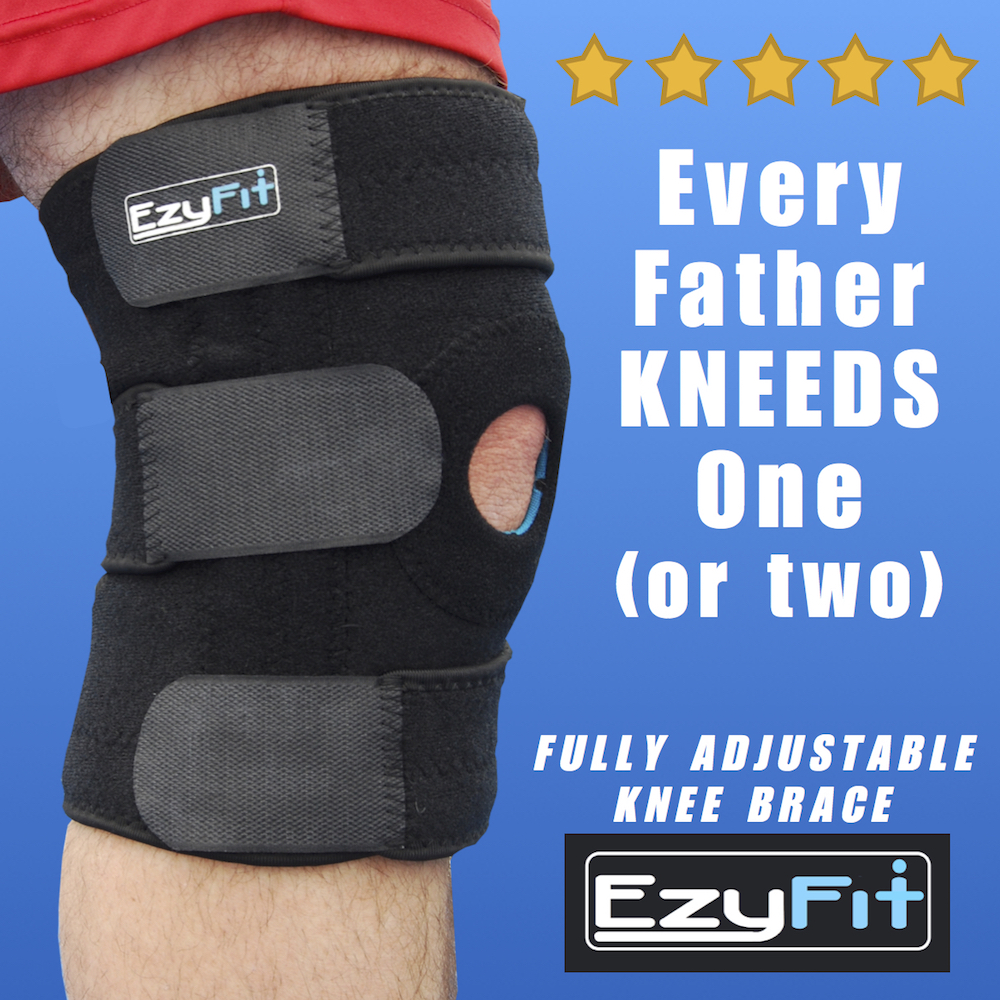 Some of the praise coming in was from those like Andrea who bought an EzyFit Knee brace for her husband's boss who had a really bad knee and he told her husband that it "makes his days so much more tolerable".
Another happy buyer Reala bought this product for her husband who had undergone knee surgery and after trying so many that where either "uncomfortable or didn't provide enough support". She said her husband found the brace "so comfortable he forgot he was wearing it during his nap and he didn't remember he had it on until he stood up".
The last customer report that backs up the companies thought that this will be the most perfect father's day gift to give this year is Bud who said "this was the best knee brace I have ever used, and I've tried a few!". He wore it while working and it was so comfortable he said he "forgot I had it on."
EzyFit's spokesperson Jessica Shawe is excited about this as a gift idea this father's day as "Women who have a husband or partner who has knee issues or pain that stops him from being as active as he would like will love this knee brace. This is especially true if she wishes he could be more active – and useful around the house!"
Those interested in purchasing can go directly to the product listing, here: EzyFit at Amazon
Media Contact
Company Name: EzyFit.me
Contact Person: Jessica Shawe
Email: jessica@EzyFit.me
Phone: 4152266337
Country: United States
Website: http://ezyfit.me/fathersday2pr