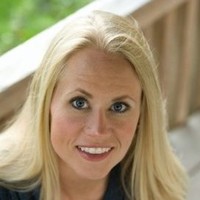 Heather Shore has been named president of Quantus Creative.
Heather combines her long-standing business experience with a passion for digital marketing. She has worked in marketing for several years. In 2006, she got into digital and online marketing, and has been active in these fields ever since. Shore brings a wide array of knowledge in marketing, digital marketing, strategy, content production, and management. Shore was hired last September to serve as Quantus' vice-president. She accepted her new role last month and will be working alongside Quantus Creative's CEO John Redmond.
Shore is happy to take on this new opportunity to help Quantus Creative continue to grow in new markets and ensure the success of Quantus Creative clients. Shore looks forward to increasing Quantus Creative's product offerings into video marketing, content production and development.
CEO of Quantus Creative John Redmond says, "We are excited for the growth opportunities Heather brings to the table. Her business acumen and ability to move the needle will help Quantus in this next phase of growth." Before taking on this role, Shore worked at IBM, as Account Director and Epiphany Creative Services as Marketing Consultant. Her previous work included working with companies such as Hobby Lobby, UPS, and other B2B entities. Shore relocated to Oklahoma in 2021 from the Denver area. Now that she has made Oklahoma her home, she is currently also working on her second master's degree at Oral Roberts University. Besides enjoying her career, Heather is a happy mom to her two kids, Harrison, and Madelyn.
About Quantus Creative
For more than 13 years, Quantus Creative has provided exceptional digital marketing services – including website development, SEO, social media marketing, video marketing and content development – to businesses in Tulsa, Oklahoma, and the Midwest U.S. Our goal is to ensure that your online presence drives results for your business. Quantus Creative has worked with hundreds of companies across the Midwest delivering the best user experience and digital marketing expertise.
Shore is available for interviews about her new role with the agency. If you wish to get to know more about Heather, visit her LinkedIn profile.
Media Contact:
Heather Shore
President of Quantus Creative
email: heather@quantuscreative.com/
918-794-2758
http://www.quantuscreative.com
Social Media:
Quantus Creative Marketing: Company Page Admin | LinkedIn
Media Contact
Company Name: Quantus Creative
Contact Person: Heather Shore
Email: Send Email
Phone: 9187942758
Address:1209 S. Frankfort Ave. Suite 203
City: Tulsa
State: Oklahoma
Country: United States
Website: quantuscreative.com