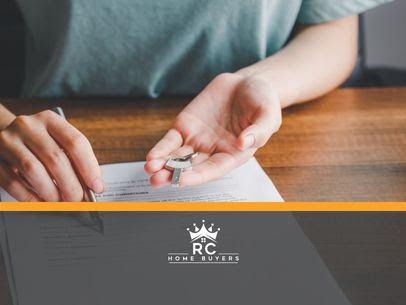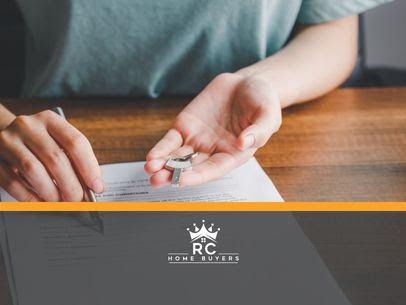 Small upgrades before selling a house can have a big impact on its value. RC Home Buyers three budget-friendly improvements that increase home value in Columbus, OH.
3 Inexpensive Upgrades that Increase Home Value in Columbus, OH
When selling a home, it's easy to think that repairs and upgrades are an unnecessary expense or waste of time. People might assume potential buyers will just identify the flaws in their property and offer them less money for it as a result.
But this is not always true! In fact, making minor improvements to a house before a seller puts it on the market can actually bring in more cash when all is said and done–sometimes even more than if someone had made an offer first! RC Home Buyers knows the power these small investments can have: they've compiled three budget-friendly repair/upgrade options homeowners should consider implementing BEFORE listing their homes in Columbus OH.
1. Enhance Your Home's Street Presence
A house is an important financial asset, so ensuring it looks attractive from the street is critical. Enhancing curb appeal will not only increase its value but also make the home more desirable for potential buyers. Here are some tips to create a great first impression:
Trim and tidy the bushes, mow and edge the lawn to perfection, then pick up any debris from the driveway or sidewalks.

Liven things up by painting or staining your front door in a bright color.

For added vibrancy, plant some flowers on the porch area or within garden beds; it's no secret that blooms bring life to any space.

Finally, don't forget about essential maintenance items such as roof tiles, shutters and window frames; if anything is broken or damaged here make sure to replace it promptly for excellent curb appeal.
2. Upgrading the Kitchen and Bathroom
Upgrading the kitchen and bathroom is a great way to ensure that the home looks modern and up-to-date for any potential new owners. Here are some tips to help you increase the value of these two rooms:
Take a critical look at the present design, and make an inventory of the pieces that need to be modernized or switched out. This might involve countertops, cabinets, appliances, or even flooring.

After pinpointing the items, begin comparing prices and surveying your options. Shopping for these products can be done online or in person at a nearby home improvement shop.

It's time to start saving! Save up for a single upgrade every few months until the space is completely remodeled.
3. Improving the Backyard
Transform the backyard into a picturesque oasis with these easy-to-implement modifications. From an intimate gathering of family and friends to larger gatherings, there's something for everyone! Create the perfect ambiance for conversation or entertainment that will leave lasting impressions on all who enter. Elevate the outdoor experience from ordinary to extraordinary by taking advantage of the wonderful potential found in your own back yard!
Installing a deck or patio is the perfect idea to add more seating and dining space for friends, family, and guests.

Gather loved onesaround a comforting fire pit or fireplace for an evening of relaxing conversation. Nothing beats the tranquillity of enjoying quality time with family and friends outdoors on a cool night!

Transform the yard into an outdoor kitchen paradise this season! It's the perfect spot for grilling up delicious treats on hot summer days, or toasting marshmallows around a cosy fire during chilly winter nights.

Take some time to plant a tree or two! Not only does this help the environment, but it also provides residents with much-needed shade for when you need to take a break from the sun's rays.
Improve Chances of a Home Sale in Columbus, OH with RC Homebuyers
RC Home Buyers offers DIY sellers in Columbus, OH the support and resources they need to get the best return on their investment. Its team of experts help with anything from preparing a house for sale to negotiating the best sale price. Visit their website to learn more about their services today.
Media Contact
Company Name: RC Homebuyers
Contact Person: Phil A.
Email: Send Email
Phone: (614) 714-1794
Address:30 W Oak St Canal
City: Winchester
State: OH 43110
Country: United States
Website: rchomebuyers.cash