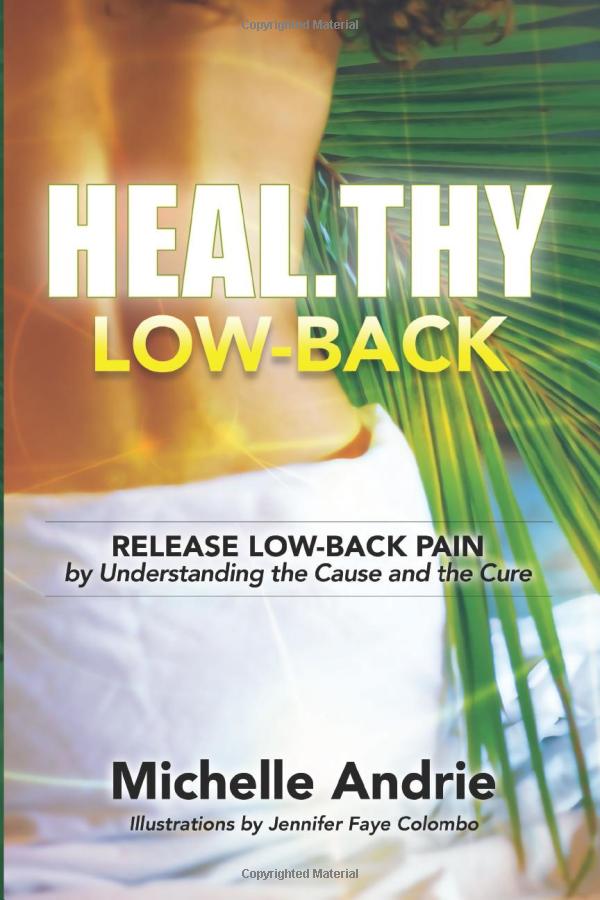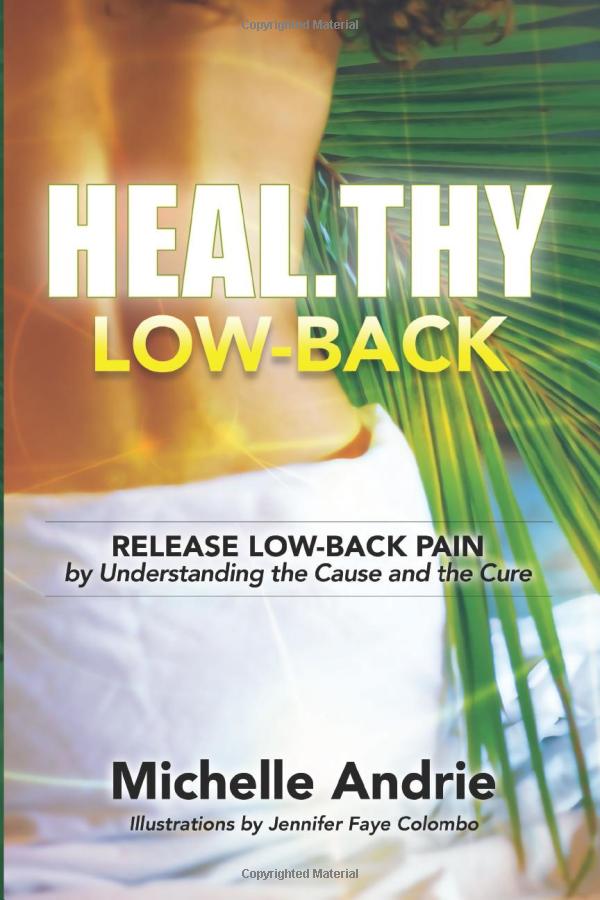 Release Low-Back Pain by Understanding the Cause and the Cure
Hawaiʻi Island, Hawaii – April 19, 2023 – Michelle Andrie, a renowned Yoga Therapist and creator of the Heal.thy Low-Back Program has adapted her proven low-back pain-releasing program into a highly accessible interactive new book, Heal.thy Low-Back.
This one-of-a-kind book is rooted in Michelle's personal experience of releasing her own low-back pain and guiding thousands of people to find freedom from their low-back issues. Michelle believes in empowering each individual to interpret and resolve their unique and diverse low-back challenges themselves by taking a whole-body approach to healing.
This informative workbook guides readers through specific myofascial release methods, stretching routines, and strengthening exercises while leading them on a comprehensive journey to understand the root causes of their low-back pain and to develop a daily practice to address these underlying issues.
If you suffer from low-back pain and are ready to release it, this is the book for you!
"As a Yoga Therapist of thirty-three years, a Myofascial Release Therapist, and an expert in the energy body, I've helped thousands of clients live free from low-back pain," stated Michelle Andrie.
Michelle wanted to put her practices into one simple, accessible guide. Countless people whom she has treated are now finally enjoying life again. She wanted to spread this knowledge to as many people as possible.
Michelle was able to heal her back NATURALLY without doctor visits and once again resume a happy life full of activities like swimming in the ocean. Most importantly, she now savors the gift of feeling safe, strong, and capable in her own body. This is what she hopes to do for her readers.
If you've ever said to yourself "I'd do ANYTHING to get rid of this low back pain" – this is the IT, this is THE THING. "After a number of falls in my 20s, I had low back pain for years and was diagnosed with degenerative disc disease. I made appointments with doctors and went to physical therapy. I tried chiropractic treatments, massage and acupuncture. I took traditional yoga classes and bought a fancy mattress. None of them provided long-lasting, sustainable relief. Then I learned about Michelle Andrie and her Heal.Thy Low-Back program. Hers is the first program where I learned about myself, what's going on to cause my pain, how to ease and let go of pain, and how to recognize a small problem and address it before it becomes a big problem. In other words, she taught me how to heal my own pain. I can't recommend this highly enough – 14/10. I spend time on this every single day, even when I travel. It has been life-changing. Kimberly Williamson
About Michelle Andrie
Michelle Andrie is a Yoga Therapist, a Myofascial Release Therapist, and an expert in the energy body with over thirty years of experience. In the nineteen years since releasing her own low-back challenge, Michelle has helped thousands of clients find relief from their low-back pain. She lives and works on the Big Island of Hawaii with her partner, Ricardo, and her dog, Lola where she enjoys hiking, biking, and swimming in the ocean.
Learn more about Michelle and the book by visiting:
http://www.agelessmovemore.com
Purchase on Amazon https://shorturl.at/anxDF
Facebook: https://www.facebook.com/groups/heal.thylowback
Instagram: Michelle Andrie (@agelessmovemore) • Instagram photos and videos
Media Contact
Company Name: PR Representative: KBC Media, LLC
Contact Person: Karen Ammond
Email: Send Email
Phone: 917-379-1430
City: Haddonfield
State: New Jersey
Country: United States
Website: https://www.agelessmovemore.com/