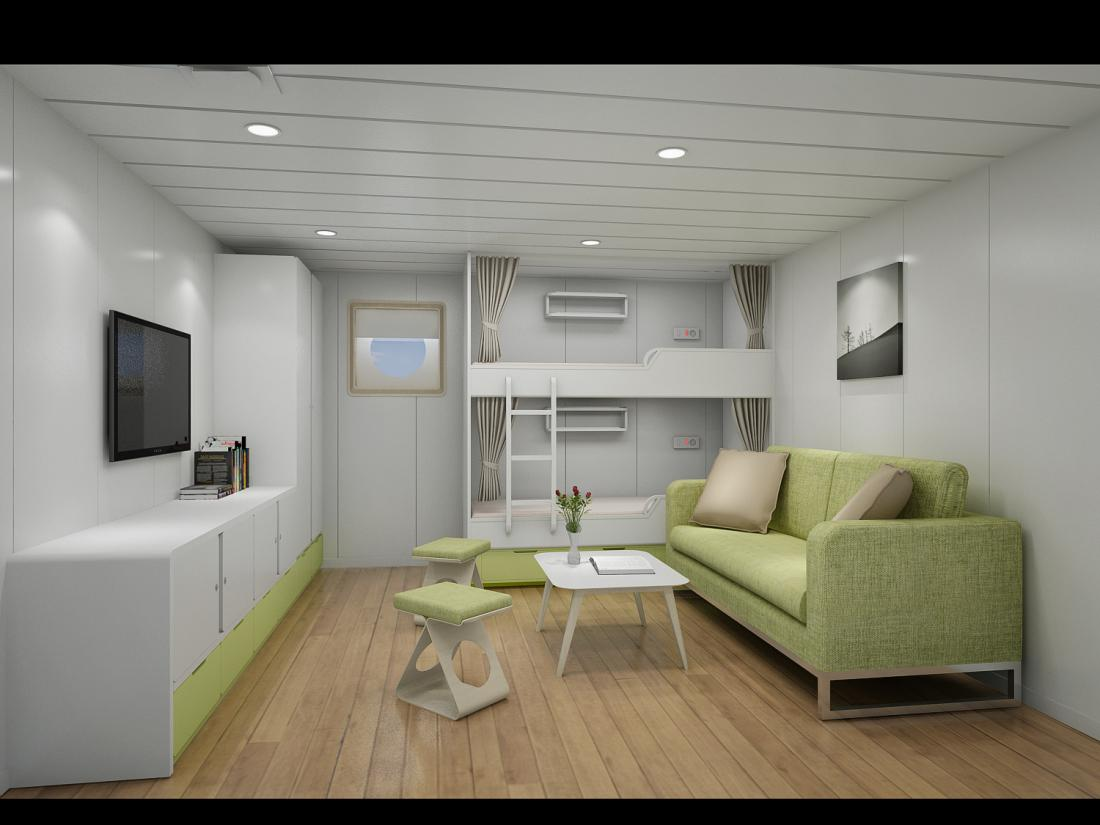 SANYON is a China-based ship furniture company that produces a wide range of marine furniture. The company is a specialist in manufacturing different kinds of high-quality furniture for small, medium, and large ships. In addition, they also offer their products at a low-cost and competitive price. A company representative of SANYON said, "We've been in this business for more than ten years, so we know all about marine furniture like beds, wardrobes, tables, and other items. We have a professional team of marine furniture designers who can make products that fit your needs. Many countries around the world, like Europe, North America, South America, etc., have bought our furniture."
SANYON is a manufacturer of marine furniture with state-of-the-art technology and the best materials. Their products range from comfortable beds to wardrobes, desks, tables, storage, etc. The company ensures that its products are made of high-quality aluminum and selected wooden materials for aesthetics and long-lasting. SANYON has delivered its furniture products for various applications in marinade industries all over the world. SANYON products have been applied to the interiors of cruise ships, vessels, yachts, and many more.
"The company SANYON can give you the best quality for the best price. Our company is dedicated to providing excellent cabin furniture that meets the international standard of marine furniture, and many marine companies have used our products for their ship interiors, both for small and large ships." A company spokesperson stated.
SANYON is a global leader in the marine furniture industry. SANYON has been in the marine furniture industry for many years. With vast experience and two big factories, their clients come from countries including American countries, European countries, Asian countries, African countries, and more. In addition, SANYON has two factories that focus on metal and wooden marine furniture. One factory produces high-quality and modern-design aluminum, steel, and stainless steel furniture, while another factory produces wooden and honeycomb furniture.
SANYON specializes in tailored marine furniture. The company utilizes cutting-edge technology such as the latest CNC machines and the most advanced furniture designs suitable for various ranges of ships, vessels, yachts, and more. SANYON makes sure that their ship furniture is made by a professional team with great quality control and low prices. The company also tests the products before sending them to customers to ensure its quality.
For more information about cheap ship furniture, our range of products, and shipping, please visit http://www.marinefurnitures.com/.
Media Contact
Company Name: SANYON Furniture Co.LTD
Contact Person: Tommy Peng
Email: Send Email
Phone: +86 13632787893
Address:C1305, Niulanqian Building, Minzhi Road, Longhua District
City: Shenzhen
Country: China
Website: www.marinefurnitures.com