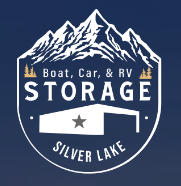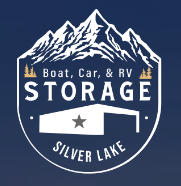 Reno, NV – September 29, 2023 – Silver Lake Boat, Car & RV Storage is thrilled to announce the grand opening of its state-of-the-art storage facility located conveniently at 9985 Moya Blvd, Reno, NV 89506, slated for October 2023. To celebrate this new venture, the storage offers up to 50% off as introductory rates to all its customers for a limited period.
Why Silver Lake Boat, Car & RV Storage Stands Out:
State-of-the-Art Facility: The brand-new storage complex is a fresh addition to the Reno landscape, ensuring the latest design and structural integrity.
Indoor Heated Environment: Winter in Nevada can be challenging, but customers won't need to worry about their prized possessions. The indoor heating ensures no winterizing is required.
Over 15 Years of Expertise: The minds behind Silver Lake Boat, Car & RV Storage are no novices. With over 15 years of warehousing and storage experience, the owners ensure professional care and attention to detail that's hard to rival.
Cutting-Edge Security: Rest easy knowing your assets are secure. Equipped with the latest security systems technology, Silver Lake offers peace of mind 24/7.
In/Out & Pick-Up and Drop-Off Services: Maximum convenience is just a call away. This facility is designed to ensure effortless access and ease for its customers.
Generous Insurance Coverage: A significant $2,000,000 insurance coverage underlines the facility's commitment to the safety and protection of your valuable assets.
Silver Lake Boat, Car & RV Storage offers introductory rates at an unbeatable up to 50% off to celebrate the grand opening. This limited-time offer aims to give customers an affordable taste of what premium storage feels like.
"Reno needed a world-class facility that meets boat, car, and RV owners' unique needs. Our brand-new establishment does precisely that, providing a safe, accessible, and reliable storage solution," said Peter Styczen, one of the experienced individuals behind Silver Lake Boat, Car & RV Storage.
Now is the time for those interested in securing a spot for their boat, car, or RV. With the introductory rates and the level of service offered, spaces are expected to fill up fast.
About Silver Lake Boat, Car & RV Storage:
In Reno, NV, Silver Lake Boat, Car & RV Storage provides exceptional expertise and service quality. Their storage solutions are designed with the user in mind, guaranteeing a stress-free experience. They are committed to delivering the best service possible.
Media Contact
Company Name: Silver Lake Boat, Car & RV Storage
Contact Person: Peter Styczen
Email: Send Email
Phone: (775) 342-3334
Address:9985 Moya Blvd.
City: Reno
State: NV 89506
Country: United States
Website: https://slboatstorage.com/