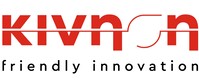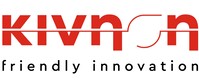 Mike Kotzian, Managing Director of Kivnon USA, discussed how affordable AGVs (Automated Guided Vehicles) are transforming warehouse operations in the recent issue of Quality Digest. The article is based on an April Quality Digest Live video podcast interview with Kotzian.
Kotzian noted the pandemic reduced the available workforce while simultaneously accelerating online sales. Warehouse operations grew and had to handle increased volume with fewer employees. Prior to Covid-19, the answer to this problem was to hire more fork trucks drivers. Now companies are finding it difficult to find trained fork truck operators. These circumstances caused many companies to take a second look at a technology that has been around for a long time: automated guided vehicles (AGVs).
"Reasonably priced AGVs are now available to smaller operations. Ironically, there is now a backlog on delivering orders of basic fork trucks. Tried and tested for decades, robotic magnetic guided, or magnetic tape AGCs, have proven effective for the vast majority of market demands. This simple, cost-effective navigation technology is ideal for warehouse e-commerce operations. Companies apply a special magnetic tape to the floor, and the cart follows along the tape. An example of this technology are AGVs from Kivnon," shared Kotzian.
Quality Digest magazine and Quality Digest Live presents all facets of quality, including metrology, Six Sigma, lean, inspection, testing, SPC, software, and international standards. Quality Digest offers more editorial coverage of these standards than any other quality magazine or web site.
About Kivnon:
Kivnon offers a wide range of autonomous vehicles (AGVs/AMRs) and accessories for the transport of goods, using magnetic navigation or mapping technologies, that adapt to any environment and industry. The company offers an integral solution to customers. Kivnon products are characterized by their robustness, safety, precision, and high quality. Each product has been designed with a user-friendly philosophy creating a pleasant, simple to install, and intuitive work experience..
Kivnon USA will be at the Automate Show in Detroit Michigan June 6 – 9, 2022 at Booth #4152. The company offers a wide range of mobile robotics solutions automating different applications within the automotive, food and beverage, logistics and warehousing, manufacturing, and aeronautics industries. Follow Kivnon on Twitter @KivnonUSA. Call (947) 228-1316.
Media Contact
Company Name: Kivnon
Contact Person: Mike Kotzian
Email: Send Email
Phone: (947) 228-1316
Address:37640 Hills Tech Drive
City: Farmington Hills
State: MI
Country: United States
Website: https://www.kivnon.com/