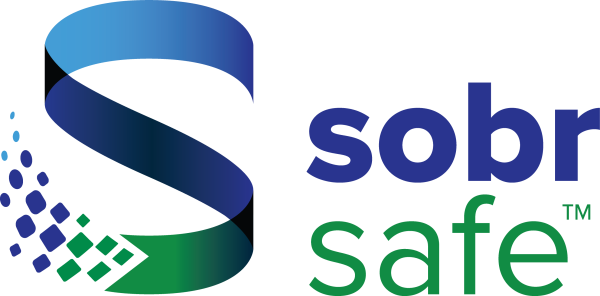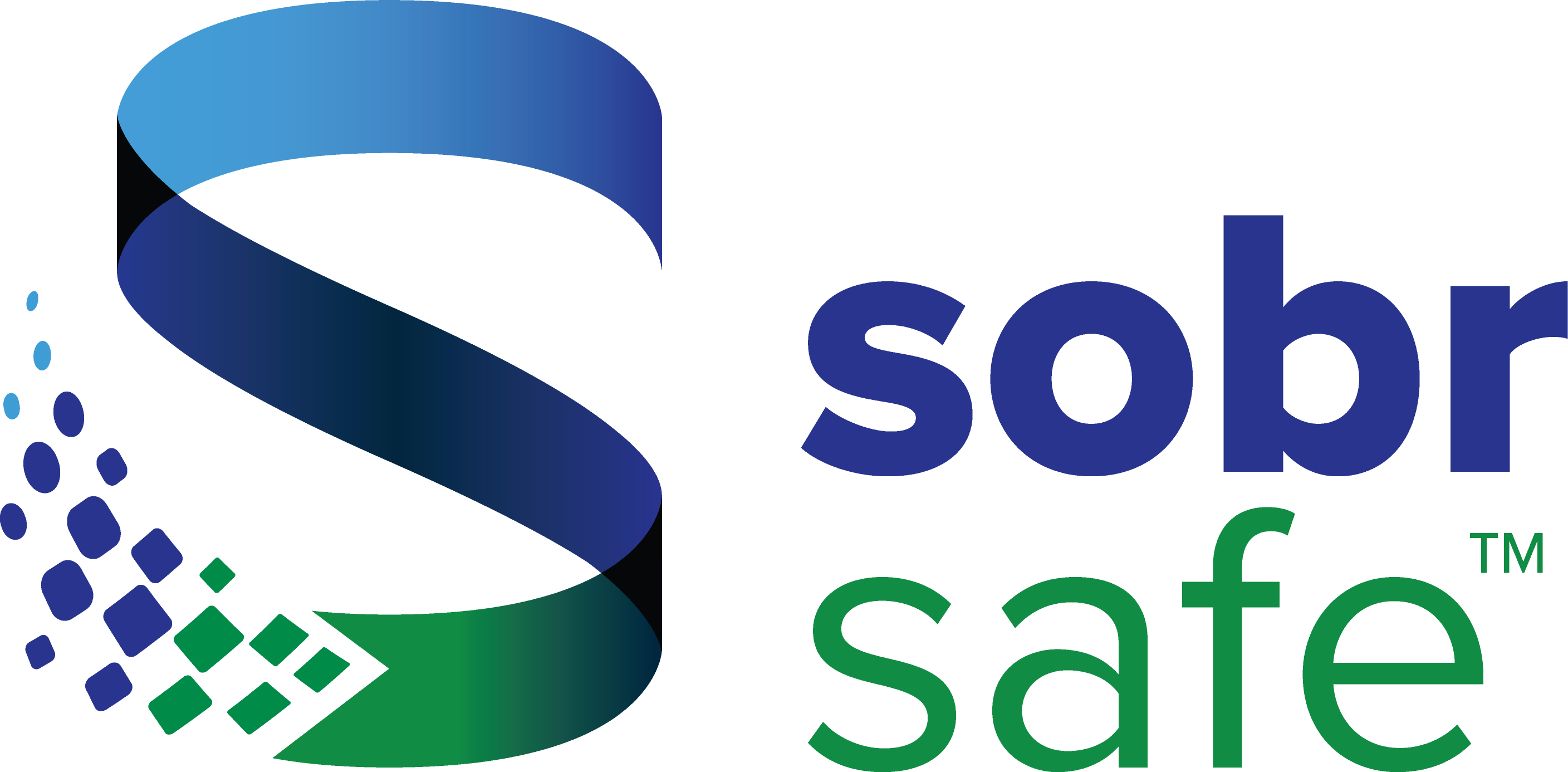 SOBRsafe, Inc.'s (NASDAQ: SOBR) 2022 was more than productive; it was filled with milestones reached that have accelerated their transformation from innovator to market penetrator, scoring deals with several prominent companies to mitigate workplace alcohol abuse. Better still, after raising about $25 million within the past eighteen months, SOBR is better positioned today than ever to capitalize on, even dominate, market opportunities where alcohol detection is a top priority.
That includes more than the revenue-generating opportunities from transportation and manufacturing companies. While the market potential from those sectors can be worth billions over time, appreciable value can also accrue from other target markets like rehabilitation, justice, and teen driving. Each adds considerable revenue-generating potential, with the best news being that they shouldn't be hard to penetrate. After all, SOBR provides the simplest, fastest, and most accurate way to measure alcohol consumption. Not just a single time, either. Its devices can continually monitor throughout the day, including at check-in, after lunch, between appointments, and during random testing.
But know this: SOBR technology isn't to micromanage employees. It's a tool to keep roads, workplaces, and people safe. Considering the over 243,000 fleet companies in the United States alone, a considerable dent can be made by simply adopting this easy-to-use and seamlessly integrated technology to enforce company-specific policies. Moreover, it's a biometric reading from skin vapors, not from a fingerprint, so it doesn't violate HIPPA concerns.
What it does do, is allow companies to generate reports showing it proactively monitors for alcohol use during work, takes actions to remove anyone violating policy, and demonstrates a 100% alcohol-free period of measure. That data can be instrumental in lowering insurance premiums, which can be in the millions for large fleet, production, and transportation companies.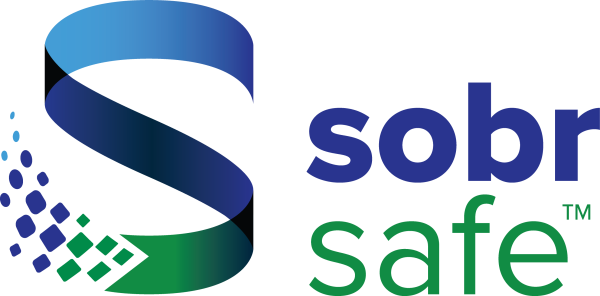 Addressing A Major Problem
Don't think companies aren't aware of the problems and associated costs. Statistics show that over 50% of workplace accidents are alcohol-related, which raises insurance rates across the board. However, showing insurance providers a verifiable and accurate method and intent to curb workplace alcohol consumption can separate them from the pack. SOBR believes that with its ability to prove to an insurance provider its commitment to a 100% alcohol-free workplace, premiums can be significantly reduced. In addition, SOBR technology can drive increased productivity, employee retention, and proactive treatment to rehabilitate instead of terminate.
CEO Dave Gandini was interviewed earlier this month by veteran broadcaster Jane King, previously a correspondent for CNN and Bloomberg Television, and is currently CEO of LilaMax Media and a consultant to the Wall Street Journal. That interview at the NASDAQ MarketSite did more than introduce the CEO and its technology; it made a compelling case for why it should be adopted across the country sooner than later. And the work completed since 2022 indicate that's the likely path forward.
SOBRsafe expects to benefit quickly from the groundwork laid to leverage a sales pipeline from the over 10,000 introductions made during alcohol and drug-related conferences last year. There, SOBR conducted roughly 2,000 SOBRcheck™ demonstrations that they believe will yield significant new business from the over 600 qualified customer leads. Keep in mind that a single customer can be worth more than hundreds or thousands in revenues; it can sometimes deliver millions. And that may be the case with deals already signed.
Video Link: https://www.youtube.com/embed/wAdasIM1ny0
Deals Are Accruing To Power 2023 Growth
Those include signed agreements with Continental Services, Michigan's largest food management company, Terra Tech, a major oil and gas services provider, and Alternatives, Inc., its first justice market customer, facilitating entry into corrections and re-entry client markets. The better news about these deals is that they each open doors to significantly larger agreements. That's being proved by each already expanding original terms to place SOBR technology at additional company locations. Those aren't the only value drivers.
Supporting the expected adoption, SOBR announced a deal outsourcing manufacturing and customer support to minimize fixed costs and maximize quality and scalability to help revenues fall faster to its bottom line, signing deals with BGM Electronic Services and Helm, respectively. BGM will manage SOBRsafe's design, engineering, manufacturing, and testing, with SOBR getting a potential boost in popularity from possible introductions to BGM clients, including GM (NYSE: GM), Ford (NYSE: F), and Stellantis (NASDAQ: STLA). Helm can offer similar benefits as an exceptional partner company managing the packaging, fulfillment, onboarding, and customer service details. Its clients include sector giants Domino's (NYSE: DMZ), Merrell, and BMW.
Remember, agreements between smallcaps and companies of that size generally don't come easy. But helping establish those connections is the value inherent to the company's SOBRcheck™ and its embedded technology, awarded the Occupational Health & Safety 2022 New Product of the Year – Safety Monitoring Devices and the Child Safety Network Safe Family Seal of Approval. Those accolades aren't surprising.
SOBRcheck Differences Are Advantages
The SOBRcheck™ platform is unlike and far more robust than traditional alcohol-detection methods. It requires no blood sample or forcefully blowing into a tube for up to 30 seconds. Instead, it uses finger-touch technology that analyzes the natural humidity and vapor of the skin and generates 93% accuracy within 10 seconds. That bests more traditional and current detection technology that provides low to mid 80% accuracy. That's the device side of the equation. Its SaaS services are equally impressive.
SOBR also aims to monetize that value, signing SaaS agreements in the fleet and facility spaces. In addition to its deal with Continental Services, SOBR signed a contract with a Top 100 Property & Casualty insurance company to test the technology with fleet customers. If results confirm expectations, this unnamed but A-Rated carrier may consider embedding SOBRsafe as a safety solution for customer discounts. While no numbers were provided to model for revenues, A-Rated carriers typically have a substantial customer base. That count, coupled with the push by the NTSB and other public and private sector agencies and companies wanting to limit liability and create safe working environments, could generate more than substantial revenues; they may hit the books much faster than expected.
That's starting to happen. As mentioned, SOBRsafe signed a SaaS deal with oil and gas services provider Terra Tech. But here's the better part that wasn't said. Terra Tech is in the final phases of installing the technology at each of its 19 locations, which immediately expands SOBRcheck's presence across the United State's markets. And better news, from a business perspective, is with statistics showing oil and gas industry workers experience the highest rate of binge drinking, the deal with Terra Tech could be the first of many in the space, especially with validation at Terra Tech justifying the implementation of SOBRcheck™ or its SaaS product into significantly more industry companies.
Scaling From Milestones Reached
SOBRsafe is making sure that path is a viable one. In 2022, SOBR tripled its in-house sales staff, adding specialists in justice, commercial fleet, and captive insurance. Additionally, SOBR deployed its "force multiplier" distributor strategy, leveraging groups' trust-based relationships with alcohol detection buyers. The intent is to accelerate SOBRcheck™ sales to early adopters and innovators at no fixed cost to SOBRsafe. By the end of Q4, that strategy resulted in SOBR signing deals with 10 distributors, aligning them with 30 U.S. sales professionals, approximately 525 established customers, and up to 52,000 potential users.
All of that is immediately accretive to growth. As critical to supporting future growth, its value today can't go underappreciated. Work done and deals made position SOBR to accelerate growth in key markets, including for SOBRsure™, its wearable alcohol detection and monitoring device. The early indication is that demand for it, like SOBRcheck™, will be robust.
Evidence of that is a deal announced last July whereby an innovative in-home, comprehensive alcohol treatment program submitted a pre-order for 1,150 white-label bands. In addition, a specialized, member-based rideshare company committed to equipping its rigorously vetted drivers with SOBRsure™ upon the band's commercial launch. From there, opportunities could be in play from a massive school-bus driver and services market where sober driving is paramount to those companies' missions to keep children safe. Seizing that opportunity can be a revenue game changer.
And because SOBRsure™ is a continuous monitoring device providing real-time data to management, tapping into that potential is far from a long-shot opportunity. Remember, besides a locking device, which is costly and sometimes installation prohibitive, nothing provides as much utility to stop drunk drivers from taking the road or operating workplace machinery. So, using an analogy from SOBR, 2022 was a productive pre-season scale-up. And its work completed and relationships made have prepared the company for a breakout regular season in 2023.
Methodically Seizing A Global Market Opportunity
And not only in the United States. SOBR has also announced signing a software as a service (SaaS) agreement with the Fox Group, based in British Columbia, Canada, and with operations in the United States. The Fox Group is a leader in North American commercial driver education, counting Provincial Driver Training Institute (PDTI), North Shore Driving School (North Shore), and Fox Professional Driver Training Centers (FoxPro) among its portfolio holdings. SOBR said The Fox Group will initially install the SOBRcheck alcohol detection technology in select Canadian locations. It plans to expand that implementation to cover its entire training organization of over 3,500 employees and all student drivers. This initial agreement could lead to significant others. The Fox Group noted it's further evaluating SOBRsafe's technology for uniform installation across all portfolio holdings and for recommendation to its customers.
SOBRsafe also signed a deal with global distributor Alco Prevention Canada. Founded in 1989, Alco is a leading provider of preventative alcohol detection solutions, selling to more than 5,000 customers across 45 countries. The deal immediately contributes to new revenue streams inherent to Alco purchasing SOBRcheck™ inventory, executing a defined plan, and dedicating resources to launch SOBRsafe's ground-breaking touch-based technology in Canada. Alco said it performed nearly 100 tests on the device, proving it was easy to operate and highly accurate. Impressed by its potential, they expect substantial demand for SOBRcheck™ technology worldwide. There's more fueling the bullish proposition.
Last month, SOBRsafe announced signing a software-as-a-service agreement with a prominent Native American tribe, a self-governing nation serving thousands of members in the United States. Terms call for initially implementing the SOBRcheck™ technology to ensure its transit fleet is 100% alcohol-free. Like its others, this deal can get bigger faster, noting that it could open pathways to additional implementations across other critical, safety-sensitive functions and potentially expedite SOBR earning further business from among the 574 tribal nations in the United States.
Recent Rally A Precursor To More
The bottom line, supported by the above, is simple to understand. At current prices and using only parts of its tangibles, SOBR looks appreciably undervalued. And that's despite its recent April rally sending prices higher by 27% to $1.87. More appropriately, and combining the sum of its parts and the value inherent to them, a more just appraisal supports reclaiming its 52-week high of $7.00, representing an over 268% gain from current levels. (*share price change 4/17/23 – 4/21/23, Yahoo! Finance, 9:34 AM EST)
Yes, that's a bullish target, but considering the technology, speed and accuracy, and ability to record and report real-time data, the opportunities in play for SOBR in 2023 can be more than targets; they are in the crosshairs. And better still, with ample firepower to score significant contracts across multiple billion-dollar sectors, SOBR's shots to secure potentially exponential growth can be considered close range.
Disclaimers: Shore Thing Media, LLC. (STM, Llc.) is responsible for the production and distribution of this content. STM, Llc. is not operated by a licensed broker, a dealer, or a registered investment adviser. It should be expressly understood that under no circumstances does any information published herein represent a recommendation to buy or sell a security. Our reports/releases are a commercial advertisement and are for general information purposes ONLY. We are engaged in the business of marketing and advertising companies for monetary compensation. Never invest in any stock featured on our site or emails unless you can afford to lose your entire investment. The information made available by STM, Llc. is not intended to be, nor does it constitute, investment advice or recommendations. The contributors may buy and sell securities before and after any particular article, report and publication. In no event shall STM, Llc. be liable to any member, guest or third party for any damages of any kind arising out of the use of any content or other material published or made available by STM, Llc., including, without limitation, any investment losses, lost profits, lost opportunity, special, incidental, indirect, consequential or punitive damages. Past performance is a poor indicator of future performance. The information in this video, article, and in its related newsletters, is not intended to be, nor does it constitute, investment advice or recommendations. STM, Llc. strongly urges you conduct a complete and independent investigation of the respective companies and consideration of all pertinent risks. Readers are advised to review SEC periodic reports: Forms 10-Q, 10K, Form 8-K, insider reports, Forms 3, 4, 5 Schedule 13D. For some content, STM, Llc., its authors, contributors, or its agents, may be compensated for preparing research, video graphics, and editorial content. STM, LLC has been compensated up to ten-thousand-five-hundred-dollars cash via wire transfer by a third party to produce and syndicate content for SOBRsafe, Inc. for a period of one month ending on 4/30/23. As part of that content, readers, subscribers, and website viewers, are expected to read the full disclaimers and financial disclosures statement that can be found on our website. The Private Securities Litigation Reform Act of 1995 provides investors a safe harbor in regard to forward-looking statements. Any statements that express or involve discussions with respect to predictions, expectations, beliefs, plans, projections, objectives, goals, assumptions or future events or performance are not statements of historical fact may be forward looking statements. Forward looking statements are based on expectations, estimates, and projections at the time the statements are made that involve a number of risks and uncertainties which could cause actual results or events to differ materially from those presently anticipated. Forward looking statements in this action may be identified through use of words such as projects, foresee, expects, will, anticipates, estimates, believes, understands, or that by statements indicating certain actions & quote; may, could, or might occur. Understand there is no guarantee past performance will be indicative of future results. Investing in micro-cap and growth securities is highly speculative and carries an extremely high degree of risk. It is possible that an investors investment may be lost or impaired due to the speculative nature of the companies profiled.
Media Contact
Company Name: STM, LLC.
Contact Person: Michael Thomas
Email: contact@primetimeprofiles.com
Phone: 917-773-0072
Country: United States
Website: https://primetimeprofiles.com/