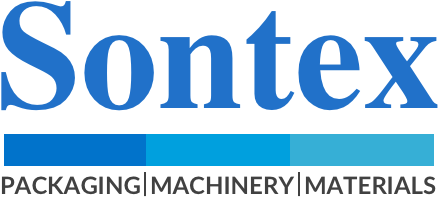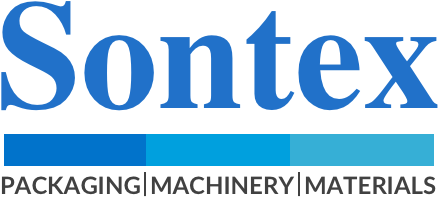 For quality packaging materials and equipment look to the Sontex L500SA L-sealer and the TM18 Shrink Tunnel. These machines, provided by Sontex (Machinery) LTD, provide quick, efficient, and quality shrink wrapping.
Sontex has over 60 years of experience in the packing industry and offers the highest quality shrink wrappers from simple manual chambers to high-speed automatic machines.
Watch the Sontex L500SA L-sealer and the TM18 shrink tunnel securely wrap First Aid Kits using our new 30% recycled content SPR Polyolefin shrink film. This material is exempt from the April 2022 plastic tax.
These machines will securely and effectively wrap many products in a quick and efficient manner.
Sontex L500SA L-sealer
The Sontex L500SA L-sealer is an impulse semi-automatic L Sealer machines that use centre-folded films for looks bagging or shrink wrapping when used with the TM18 Shrink tunnel.
The L500SA L-sealer is equipped with a PTFE (Polytetrafluoroethylene) coated sealing blade with liquid cooling, providing a quality seal even at fast speeds. It has a motorized takeaway conveyor and operates at speeds of 4 – 13 cycles per minute. This machine can rum semi automatically with a push button or foot switch, or fully automatic with a PLC (programmable logic controller) controlled timer.
Other features:
Multi program PLC controlled
Motorised takeaway away conveyor
Can be used with Polyolefin, Polypropylene and Polythene films
Automatic scrap film rewinding system
Top quality European built machines with full CE compliance and 12 months on-site warranty, spares kit as standard. All parts in stock
TM18 Shrink Tunnel
For best results, use the L500SA L-sealer with a TM18 Shrink Tunnel. The TM18 Shrink Tunnel can be adjusted for temperature to ensure the best wrap possible. It has six working programmes and can be adjusted in multiple ways.
It comes with a/an:
Adjustable conveyor speed
Tunnel air flow regulation by externally mounted internal vents,
Tunnel conveyor with silicone coated rotating roller
Control panel with back lit LCD
Automatic cool down function for end of production day
Live rotating rollers or fixed rollers
Sontex will provide optimal service for all your packing needs. Specialising in shrink wrap materials and machinery,
Sontex supplies new, used & reconditioned packaging machinery, chamber shrink wrap machines, polyolefin shrink-wrap films and spare parts for a variety of packaging machines. They also provide machine rentals and after sales service. Sontex offers free technical telephone support and on-site service backup by a team of factory trained engineers. Sontex has you covered.
Media Contact
Company Name: Sontex (Machinery) Ltd
Contact Person: Martin Taylor
Email: Send Email
Phone: 01274 872299
Address:Unit B1 Cartwright Street Cleckheaton
City: West Yorkshire
Country: United Kingdom
Website: https://www.sontex.co.uk/