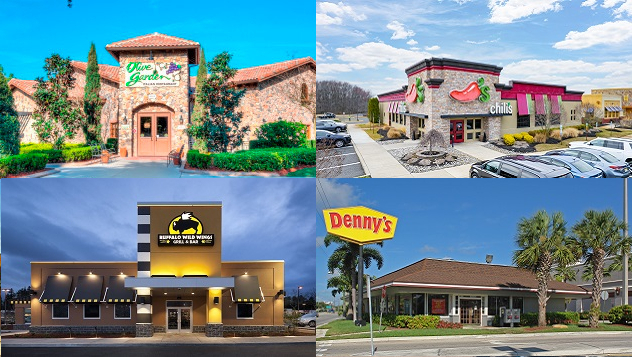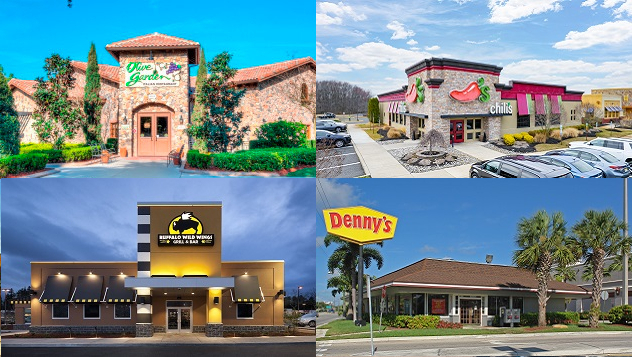 Cap Rates for Single Tenant Casual Dining Compress
The Boulder Group announced the release of its Net Lease Casual Dining Report today. In the first quarter national asking cap rates in the single tenant casual dining sector decreased to 6.03%, according to the 2022 Net Lease Casual Dining Report. This represented a 70 basis point decrease when compared to the prior year.
Casual dining properties with corporately guaranteed leases generated cap rates of 5.75% while franchisee leased properties had cap rates of 6.40%. Cap rates for corporate guaranteed leases experienced 40 basis points of compression while franchisee lease properties decreased by 72 basis points
"Cap rate compression in the casual dining space was primarily attributed to better overall market conditions for the restaurant sector post-pandemic" says Randy Blankstein, President, The Boulder Group. "Investor interest and transaction velocity increased due to recovery for casual dining restaurants following the pandemic."
Casual dining sales rose more than 30% in 2021 compared to 2020 according to Technomic's Top 500. While sales recovered for the overall sector, only 30% of the casual dining restaurant brands exceeded their 2019 store sales. Strong corporate brands including Olive Garden and Texas Roadhouse have followed up the pandemic with significant expansion plans.
"During the height of the pandemic, investors feared that diminished in-person dining would greatly impact store sales" adds Jimmy Goodman, Partner, The Boulder Group. "The recovery experienced by the restaurant sector has brought net lease investors back to this category."
The net lease casual dining sector returned to some semblance of normalcy in 2022. In the first quarter of 2022, the discount associated with the net lease casual dining sector compressed to 28 basis points, down from 82 the year prior.
"Investor interest in the casual dining space is heavily focused on the higher quality properties with strong tenants or high-quality real estate" John Feeney, Senior Vice President, The Boulder Group adds.
In the first quarter of 2022 the bid-ask spread compressed to 15 basis points, illustrating the competition for assets desired amongst investors. Furthermore, corporate backed leases are priced at a 65 basis point premium over their franchisee backed counterparts.
Demand for net lease casual dining restaurants will continue throughout 2022 and remain in high quality tenants or properties with strong underlying real estate. Properties with challenged brands or over-market rents will continue to provide a challenge to sellers looking to dispose of their properties.
To view the full report: https://bouldergroup.com/media/pdf/Net-Lease-Casual-Dining-Research-Report.pdf
About The Boulder Group
The Boulder Group is a boutique, Chicago-based investment real estate services firm specializing in transaction and advisory services for single tenant net lease properties. Founded in 1997, the firm has closed over $6 billion of net lease property transactions. The firm provides a full range of brokerage, research, advisory, and financing services nationwide. The level of annual, single-tenant transaction volume consistently ranks the firm in the top 10 companies nationally, according to industry benchmarks determined by CoStar and Real Capital Analytics.
Media Contact
Company Name: The Boulder Group
Contact Person: Randy Blankstein
Email: Send Email
Phone: 8478816388
Address:3520 Lake Avenue Suite 203
City: Wilmette
State: Illinois
Country: United States
Website: https://www.bouldergroup.com/NNN-Properties-For-Sale.html