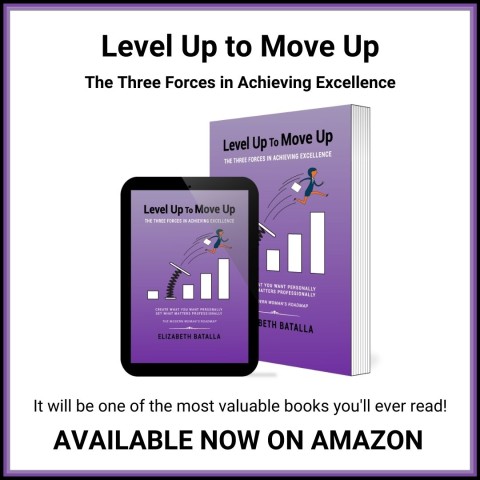 "Create What You Want Personally. Get What Matters Professionally."
LONDON, UK – March 3, 2022 – Elizabeth Batalla's new book – Level Up to Move Up: The Three Forces in Achieving Excellence, discusses what women must do to take control of their personal and professional life so they can start living it on their terms. It's a systematic framework that provides simple insights, tips, and techniques women can implement immediately to show up at their best in everything they do.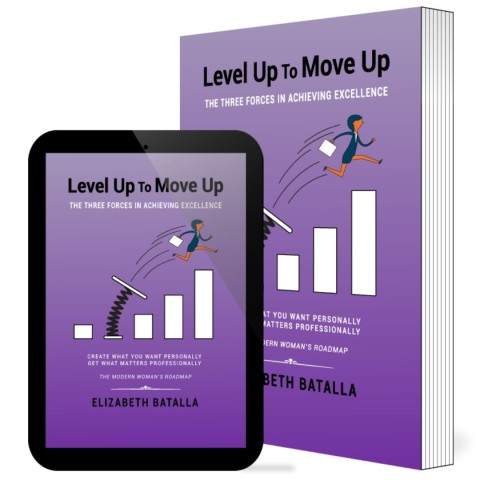 The book is based on The Three Forces in Achieving Excellence:
– Identity – your identity is your unique stamp on the world and the core of who you are as a person. It will determine the direction you go in life and how easily the doors of opportunity will open for you.
– Connection – your connection to yourself, others, and things are an innate part of who you are as a human being and will impact every aspect of your persona. It will determine how much others support you in your journey through life.
– Status – your status influences your standard of living and will impact your quality of life. It will determine the options you have available to you, the resources you can access, and the lifestyle you can experience.
"Women are still under-represented in many industries and find it challenging to get the sponsorship they need for their professional advancement. Women also continue to lead on household tasks and childcare duties, often unnoticed," says Elizabeth Batalla, Founder of The Institute for Achievement and Excellence.
This book will support women in becoming the next generation of female leaders who will be the drivers of their destiny, at work or home. It will be one of the most valuable books that anyone will ever read.
To Get This Book Now, Go To AMAZON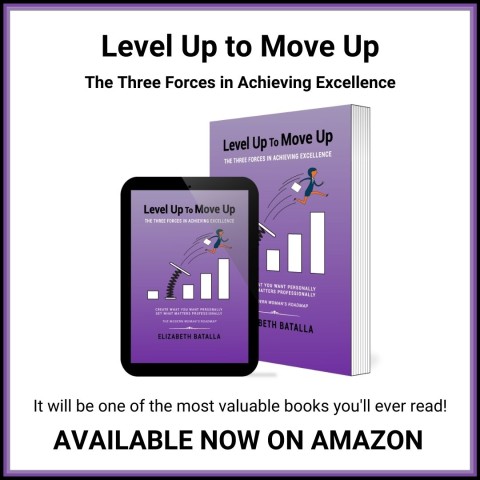 Elizabeth Batalla is the founder of The Institute for Achievement and Excellence and who created and developed The Three forces in Achieving Excellence. She spent 30+ years in the corporate world and continues to mentor other women along the way. She publishes a blog with strategic tips and advice to achieve success and creates online masterclass programs that are crucial for taking a holistic approach to achieving personal and professional fulfillment.
If you would like more information, please call Elizabeth Batalla at +44 (0) 790 326 7990, email elizabeth.batalla@achievementandexcellence.com or connect on LinkedIn
Media Contact
Company Name: The Institute for Achievement and Excellence
Contact Person: Elizabeth Batalla
Email: Send Email
Phone: +44 (0) 790 326 7990
Country: United Kingdom
Website: https://achievementandexcellence.com/