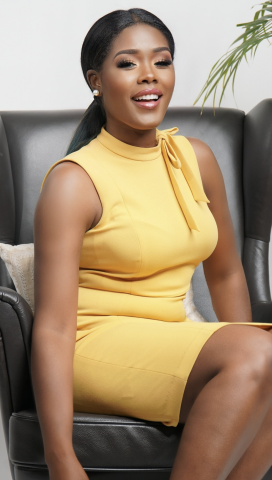 The spa's owner has made it her focus to serve those who are most in need all the way from her teaching job to currently a leading black woman in the spa industry
Delaney Outlaw, founder of the Vsheabelle Wax Spa, believes every woman deserves some form of luxury. Her belief led her to create the Vsheabelle Wax Spa – a wholesome and affordable spa with the perfect atmosphere, for rejuvenation and refreshing for women of all colors and ages.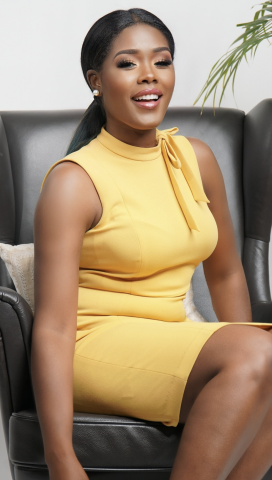 The unique spa was born out of Delaney's love of the spa industry owing to the amazing ability of a spa service to change one's aura and whole outlook. In Delaney's words: "When I was at the lowest points in my life, a massage immediately brought me so much relief and I want to share that experience with others."
Beyond making an impact in the beauty industry, Vsheabelle Wax Spa is positioned to make the disenfranchised and neglected feel safe, loved and at ease regardless of their race, ethnicity or orientation. The spa is for all women but their major focus is on the Black and minority communities. Minority women have often been counted out of the realm of wellness for a long time, losing out of the healing that these sessions readily offer.
Vsheabelle Wax Spa is more than just a wax salon, as they offer premium hair removal services using top quality products with a spa twist, as they deliver permanent all-natural hair removal along with wax services. Every customer receives a complimentary organic coffee, herbal tea or wellness juice shots with their service, in addition to calming aesthetics. The wax spa prioritizes the experience and not just as a duty of waxing the customer and hurrying them off the table. At Vsheabelle, they believe that getting a wax should feel like a day at the spa.
For more information, please visit www.vsheabelle.com or https://payhip.com/vsheabelle
About Vsheabelle Wax Spa
Vsheabelle Wax Spa is owned by Delaney Outlaw M.Ed, LMT, and wax technician who was a former public school teacher who left the education field to pursue her love of spa and healing. Delaney now owns a successful wax spa and spa salon suite. The Vsheabelle Wax Spa takes care of all their clients' waxing needs as they relax and feel pampered in a clean, calm and peaceful environment that uses only the best products.
Media Contact
Company Name: Vsheabelle Wax Spa
Contact Person: Delaney Outlaw M.Ed, LMT, Wax Technician
Email: Send Email
Phone: 757-287-7357
Address:12482 Warwick Blvd, Suite B
City: Newport News
State: VA 23606
Country: United States
Website: http://www.vsheabelle.com/