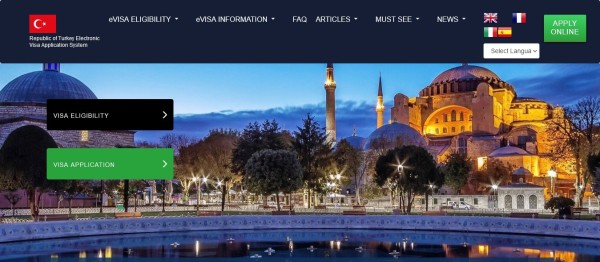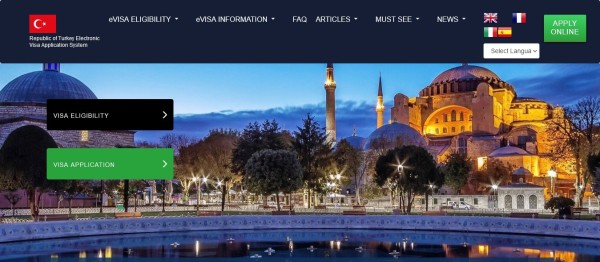 Turkey is an increasingly popular travel destination for travellers from around the world, and it's not hard to see why. Turkey is a land of beautiful contradictions that represents the perfect marriage between natural phenomena and man-made wonders, eastern heritage and western urbanization. It also has a cuisine second to none in the world, iconic landscapes, stunning beaches and an ancient site considered one of the Seven Wonders of the Ancient World.
Requirement For Turkey Visa for US Citizens.
Turkey offers eVisa for US citizens, which makes it easy for a US citizens to get a visa to Turkey. Here's a list of requirements to get a Turkey visa.
A passport with a minimum validity of 6 months. If you have dual nationality make sure you apply with the same passport you want to travel with.
Two biometric photos which should not be older than 6 months
A debit or credit card to pay for the visa fee
A bank statement is also needed to prove that the passenger has sufficient funds.
You should have a valid email address where notifications and the e-Visa will be sent
Make sure you fill out the visa form correctly. In case the information on your visa doesn't match the information on your passport, you'll have to apply for a new visa.
Validity of Turkey E-Visa
When an e-Visa is issued, it is valid for 180 days from arrival and grants you multiple entry rights. However, the total length of stay must not exceed 90 days.
Travellers from many countries require a visa to enter Turkey. Citizens from more than 50 nations can obtain an e-Visa for Turkey: e-Visa applicants do not need to visit an embassy or consulate. Tourists who meet the eVisa requirements are issued a single-entry or multiple-entry visa, depending on their nationality. The maximum length of stay with the eVisa varies between 30 and 90 days. Some nationalities can enter Turkey without a visa for a limited time.
Citizens of most EU countries can enter without a visa for up to 90 days. Russian citizens can enter visa-free for up to 60 days and multiple nationalities, including Thailand and Costa Rica, can enter for up to 30 days.
Who is Eligible for Turkey e-Visa?
Turkey's visa policy places foreign visitors into 3 groups, depending on their nationality.
Visa-free countries
Countries eligible for the eVisa
Sticker visa required countries
What Documents Are Required for the Turkey e-Visa?
Passport valid for at least 6 months from the date of arrival (3 months for Pakistani passport holders)
Email address to receive notifications and the approved eVisa
Debit or credit card to pay the Turkey eVisa fees
Passport Requirements for Turkey
For foreigners to meet Turkish visa requirements, their passport must be:
Valid for at least 6 months after the date of arrival
Issued by a country eligible for the Turkey eVisa
Turkey Visa for Australian citizens
Turkey's enchanting beauty never ages with any season as it vibrates with life all year round. Turkey enjoys a temperate climate even in winter, its winter conditions are ideal as winters are neither cold nor icy. like winter in European countries but cool enough to feel the cool breeze outside. Turkey is a country that, once visited, makes you want to return again and again. And each trip will be as interesting as the previous one.
Do Australians Need a Visa for Turkey?
Yes, Australians require a visa to travel to Turkey. A Turkish visa is also required for short stays in the country. Australian tourists and business travellers can apply for a Turkish visa online provided they meet all eligibility requirements. Turkish e-Visa or Australian passport holders can stay in Turkey for up to 90 days. It is a multiple-entry permit.
Documents Required for Australian citizens
Australian passport valid for 150 days beyond the date of arrival
A recently captured passport-size photo of the applicant.
Debit or credit card to pay the Turkey visa fees
Email address to receive the visa approval and other notifications
You also need to have enough funds to support your visit to Turkey.
Turkey eVisa Application Form for Australians
Personal details—name, gender, date of birth and nationality
Australian passport information—number, issue date, and expiry date
Contact details—email address
Travel information—date of arrival in Turkey
How to apply for a Turkey Visa from the USA or Australia?
The application process for a Turkey Visa is straightforward. If you still have doubts, follow these steps.
Visit the official website of the Turkish government.
On the start page, you will see a new request in the request segment. Click New Request.
Now fill out the form correctly. Make sure there are no errors or mismatched information on the passport. Any mismatch may result in the rejection of the visa application.
Make your payment with a debit/credit card.
Finally, download the online visa that will be sent to your email address. However, you do not have to print out the copy of the visa and bring it with you, but you can bring the copy with you if you wish.
Media Contact
Company Name: TURKEY Official
Contact Person: Huasi Koo Thomas Melisa
Email: Send Email
Phone: +61 (08) 9364 3001
Address:6 Yulgok-ro, Jongno-gu
City: Seoul
Country: South Korea
Website: www.turkey-visa-online.org/ko/visa/