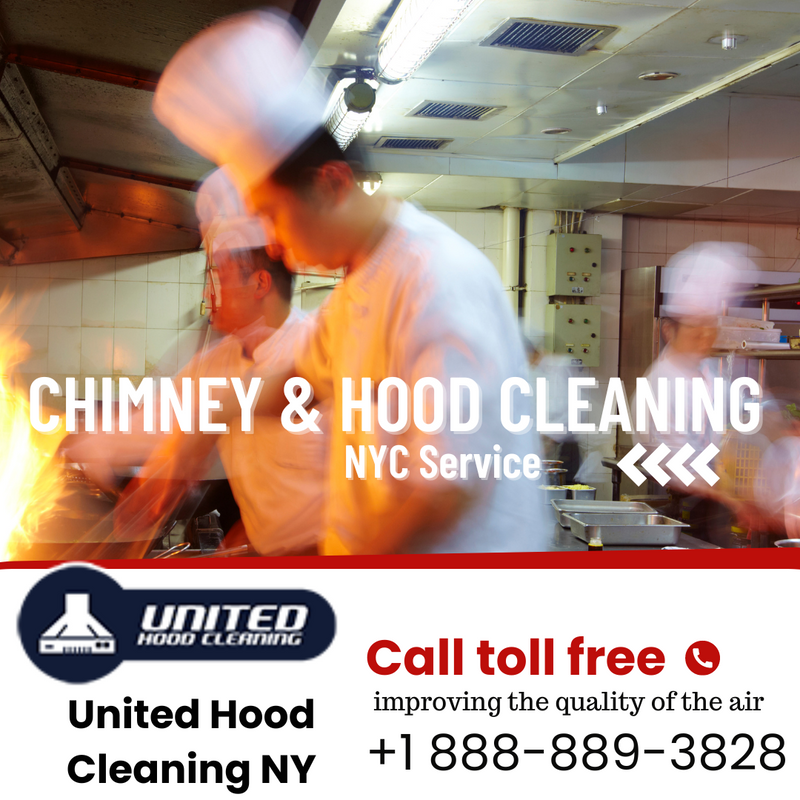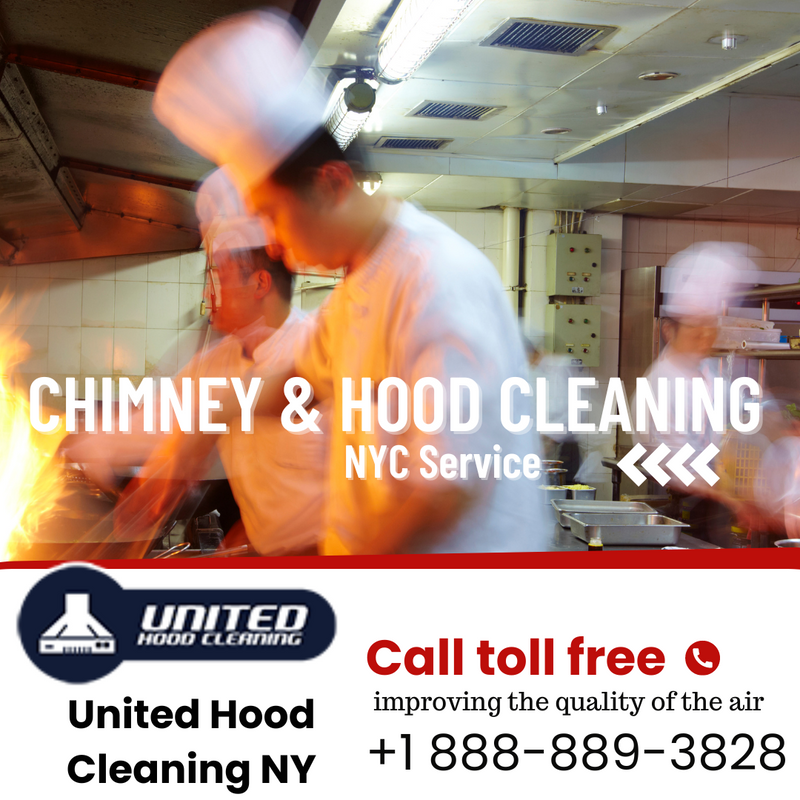 June 9, 2022 – New York, New York – United Hood Cleaning NY. has reported a surge in service calls as a result of New York City's improved air quality. The company's experts are successfully clearing chimney blockages, allowing for better indoor air. Many New Yorkers who have been affected by the poor air quality caused by the Northwest wildfires will be relieved to learn that they can seek help from professionals.
The Manhattan-based company has noticed an uptick in service calls and is encouraging all residents to think about their own indoor breathing air, especially in light of recent wildfires and an increase in time spent indoors over the last few years.
Cleaning air ducts has a number of advantages, including
Creating a cleaner living environment
Reducing allergens and irritants
Improving airflow efficiency
Removing unpleasant smells and odors
Helping individuals breathe easier
Energy savings
Extended equipment life
"Most often, homeowners or even business owners don't think about the day-to-day use of dryer or air conditioning and heating vents until something actually goes wrong." According to the CEO of United Chimney and Hood, Jonathan Baron, "By maintaining clean vents, the air will continue to flow freely and cleaner and lessen the worry of fire in your home because the chimney was filled with soot and debris."
United Chimney and Hood's skilled professionals provide essential services such as range cover air duct and dryer vent cleaning, commercial air duct and restaurant hood cleaning, and chimney sweep cleaning. By keeping ducts, vents, and chimneys free of debris like pollen, mold, and soot, homeowners and businesses can reduce the risk of a fire and breathe easier with cleaner air.
The reputable company has a New York Fire Department Certificate of Fitness (FDNY). United Chimney also belongs to the National Air Duct Cleaners Association (NADCA) and the International Kitchen Exhaust Cleaning Association (IKECA). As a result, the United team is educated and skilled in the most recent and technologically advanced methods of improving air quality in a safe and effective manner.
Whether it is residential air duct cleaning, commercial air duct cleaning, or restaurant hood cleaning, United Chimney and Hood is dedicated to educating New Yorkers on the importance of improving the quality of the air they breathe and providing the best solutions for maintaining a healthy environment while keeping duct cleaning costs low. Similarly, they encourage residents of their New York Metro services to contact their clean air specialists to learn more.
About United Chimney and Hood Corporation:
United Chimney and Hood Corp., based in Manhattan, provides a variety of residential and commercial air duct cleaning services, as well as restaurant hood cleaning. The well-known customer service-oriented firm employs a large team of highly trained clean air specialists who serve the greater New York City Metro area. They also provide chimney cleaning services and can clean and repair older chimneys. As their company slogan goes, "breathe easy." "You're in good hands."
CONTACT: To learn more about United Hood Cleaning NY., the recent surge in service calls, or to schedule an interview for an article, please contact us.
United Hood Cleaning NY
Website: https://www.unitedhoodcleaning.com/
info@unitedhoodcleaning.com
33-55 55th St, Woodside, NY 11377
phone +18888893828
address 33-55 55th St, Woodside, NY 11377
https://goo.gl/maps/4mLF3vyzA7yJCexb7
Media Contact
Company Name: United Hood Cleaning NY
Email: Send Email
Phone: +18888893828
Address:33-55 55th St, Woodside NY 11377
City: NY
Country: United States
Website: https://www.unitedhoodcleaning.com/