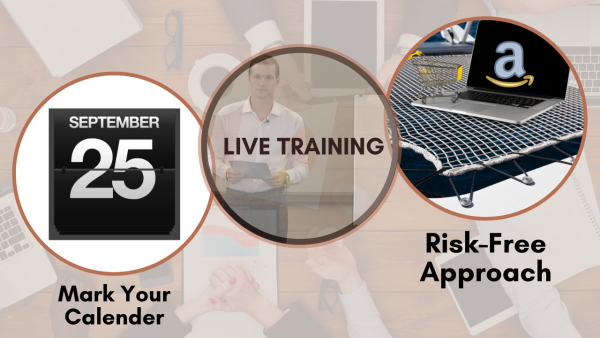 Didn't catch the first live training? No worries! Join the second live session on September 25, 2023, to discover the risk-free way to start or grow an Amazon business. Learn from industry expert Jason Fladlien and seize the opportunity for financial freedom.
If you missed the first live training session, fret not! The event is back with a second live training on September 25, 2023, at 10 am PST. The session is aptly titled "Amazon & This Equals The Greatest Risk-Free Way To Start (or Grow) An Online Business."
The Second Chance Individuals Have Been Waiting For
"Missed opportunities aren't the end; they're just the beginning of new possibilities. The second live training is the chance to unlock the risk-free strategies that can make one's Amazon business soar," says Anish Chatterjea, your host for this transformative journey.
Why Amazon? Why Now?
Amazon is a titan in the e-commerce world, boasting over 2.5 million active sellers. With the right strategies, the platform offers a risk-free way to start or grow an online business. Our training course has helped 960 individuals initially generate over $1 billion in sales on Amazon. Imagine what the next session can do for someone!
Deep Dive into the Curriculum
The second live training session will cover:
– Risk-Free Strategies: Learn the tactics that minimize your financial exposure while maximizing profit.
– Product Scouting: Master the art of finding products that guarantee sales.
– Supplier Relationships: Understand the nuances of building and maintaining fruitful supplier partnerships.
– Business Scaling: Get actionable insights into taking your Amazon business to the next level.
– Resource Vault: Gain access to a treasure trove of essential tools and resources for Amazon sellers.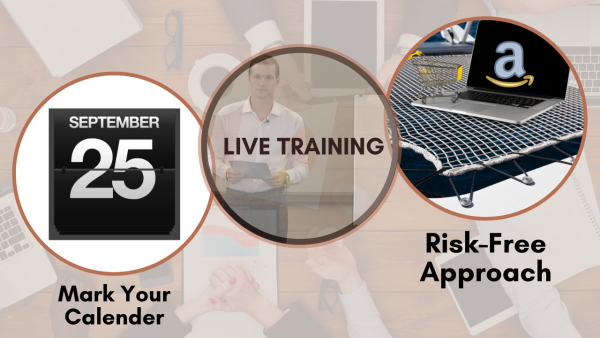 Exclusive Bonuses
Don't miss the exclusive bonus package, designed to give an individual a head start in their Amazon journey. These bonuses will be revealed during the live session and are sure to complement the training material.
How to Register
Spots are filling up fast! [Click here to register].
For any questions, feel free to reach out to Anish Chatterjea at saazpro@saa-z.com
This is your opportunity to learn risk-free strategies for Amazon success. Don't miss our second live training session on September 25, 2023. Register now and take the first step toward a more prosperous future.
Media Contact
Company Name: SaazLife LLC
Contact Person: Anish Chatterjea
Email: Send Email
Address:1621 Central Ave.
City: CHEYENNE
State: WY
Country: United States
Website: secure.saazpro.com/Online-Training