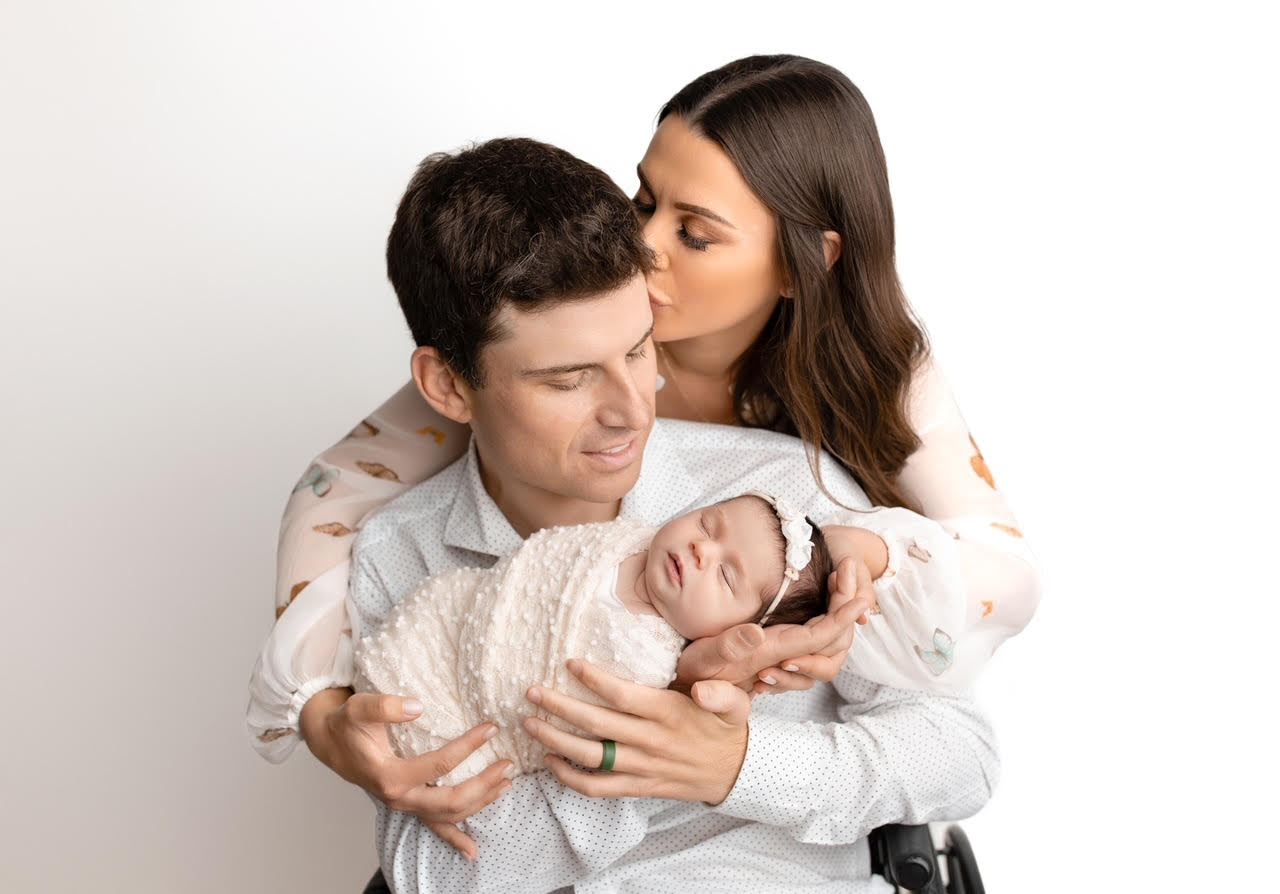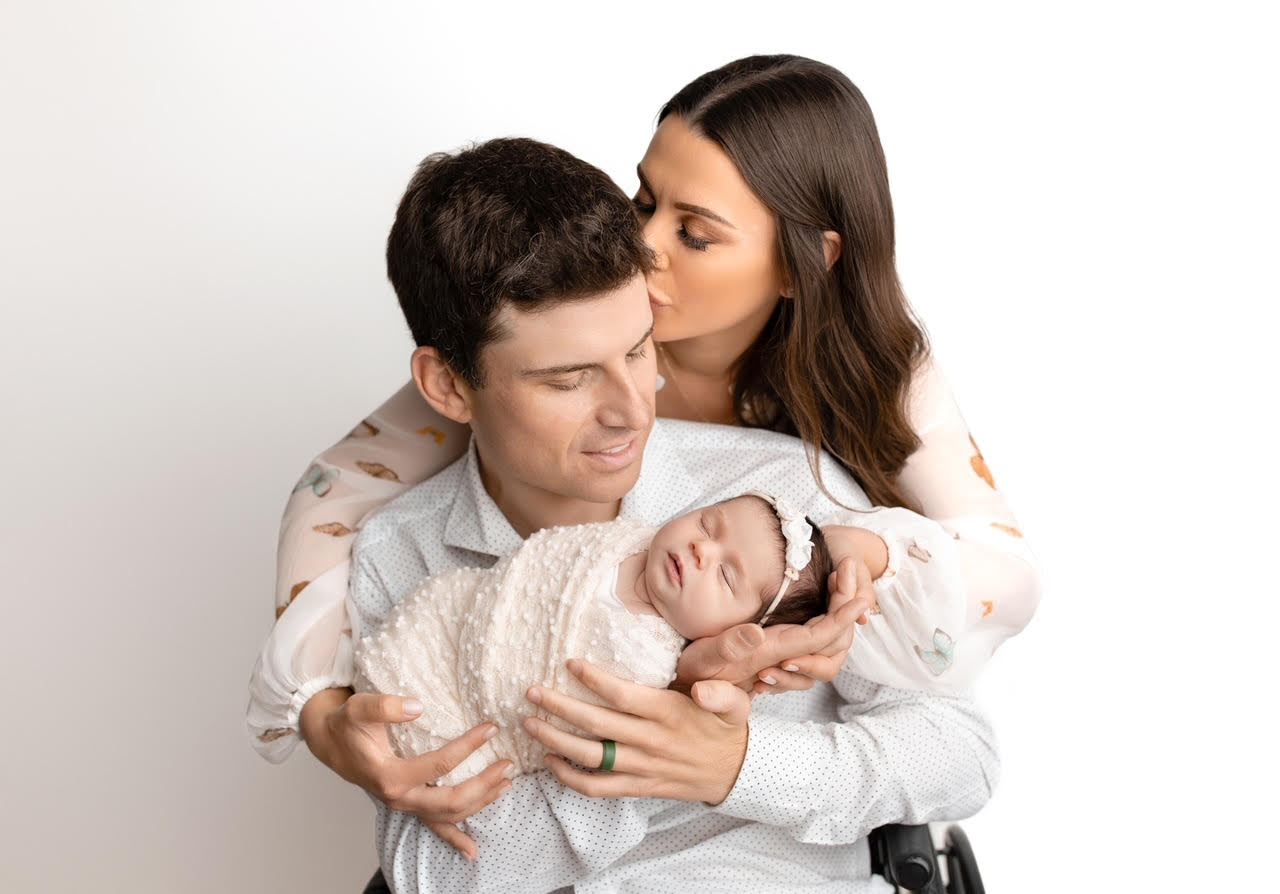 Walking With Anthony joins forces with those trying to walk the path of living victoriously over the physical, emotional, social, and financial challenges of spinal cord injuries
MIAMI, FL – Anthony Purcell, Executive Director and co-founder of Walking With Anthony, and his wife have recently welcomed a baby girl, subverting expectations and defying the odds of reproductive success for spinal cord injury survivors. Before meeting his doctor, Purcell was told he would never be a father.
Through in vitro fertilization, Dr. Jesse Mills, director of Male Reproductive Medicine at UCLA Health, was able to allow Purcell and his wife to start their family successfully. This year's Father's Day felt too good to be true for Purcell.
Because Purcell's miracle child defies the reproductive odds for spinal cord injury survivors, this story has been covered by ABC7 and ABC World News Tonight. Purcell hopes to continue telling his story and show other spinal cord injury survivors that it is possible to become a biological father.
"We never thought we would be in a position to raise a child of our own," said Purcell. "The fact that I'm a father is a dream that once felt unachievable."
Through Walking With Anthony's philanthropic efforts, Purcell hopes to help others who have survived a spinal cord injury start a family. Dr. Mills says that there's no reason why a man with a spinal cord injury cannot be a biological father. Purcell wants to help families who desire to have children fund their IVF procedures through Walking With Anthony.
Purcell and his mother, Micki Purcell, founded Walking With Anthony as a result of his own struggles with his spinal cord injury and his rehabilitation journey. Because spinal cord injuries are not covered by insurance, Walking With Anthony's mission is to help spinal cord injury survivors take back their lives.
To learn more about Walking With Anthony, visit https://walkingwithanthony.org/.
Walking With Anthony has helped Anthony Purcell join forces with others trying valiantly to walk the path of living victoriously over the physical, emotional, social, and financial challenges of SCI. In the late morning of February 6, 2010, Anthony Purcell dove into the waters of Miami Beach, something he'd done many times before without incident. This time, he misjudged the depth of his landing spot, broke his neck, and bruised the C5 and C6 vertabrae in his spine. He injured his spinal cord. He was paralyzed, unable to resurface from the water on his own. Even with access to the therapy he needed, Anthony still struggled with the depression and hopelessness everyone with SCI faces. The personal struggle over SCI is more than one person can face alone. Anthony understands the emotional anguish that comes with SCI like no one else can. He has met with hundreds of his brothers and sisters in the SCI community and given them a sense of assurance and purpose they might never find without the help of Anthony and this foundation.
Media Contact
Company Name: Walking With Anthony
Contact Person: Courtney Walker
Email: Send Email
City: Miami
State: FL
Country: United States
Website: https://walkingwithanthony.org/