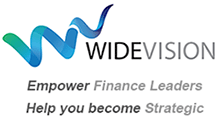 The Kyriba Treasury Management System delivers timely and accurate global cash visibility and will enable Rawabi Holding's Treasury team to create accurate forecasts that will deliver confidence throughout the Group while aiding its growth and value creation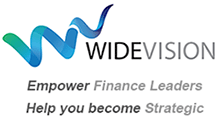 June 8th, 2022 – WideVision, a financial consulting firm headquartered in Dubai, UAE, has announced today that it has successfully implemented the Kyriba Treasury Management system for one of its clients, Rawabi Holding Group. The Dubai-based fintech company possesses nearly a decade of experience in empowering finance leaders with the right technology for scaling their businesses.
The Kyriba Treasury Management System delivers timely and accurate global cash visibility, enabling treasury teams to create accurate forecasts that deliver confidence throughout their organizations. WideVison believes that the new system will enable Rawabi Holding to transform its use of liquidity, as a dynamic vehicle for growth and value creation.
Furthermore, Kyriba has revealed that more than half of its clients reported seeing a +50% improvement in staff productivity by simply automating treasury management processes. Through the implementation of the scalable treasury management system (TMS) and payment solution for its client, WideVision hopes to greatly improve the performance ratings of Rawabi Holding and support its vision of becoming a leading global provider of products and services to a diversified range of key industries.
Zaid Al Zaid, Group Treasury Manager of Rawabi Holding has expressed his confidence in WideVision as well as his faith in the new TMS system to deliver on its lofty promises.
"Rawabi Holding Group's Treasury functions and activities are complex and fast-paced, serving over 20 companies within the Group with diver's natures on high urgencies. We have gone along way and done very through research to land on Kyriba Treasury Management by WideVision which met our requirements and our growing demands and customization and we are confident that after the complete implementation of system we would be able to improve performance and create a solution-oriented, agile treasury. The meaningful data, standardized reports and accurate cash forecasts will contribute to risk mitigation while maintaining the confidence in our treasury by our stakeholders.
About WideVision
WideVison was founded in 2013 by Osama Hamad AlBabtain the founding partner of AlBabtain Power and Telecommunication. The company exists to provide premium financial consultancy services to companies and business leaders, utilizing some of the best global financial technology solutions, such as Blackline and Kyriba, along with its exceptional workforce to ensure clients' needs are met, and their goals attained. Its full range of financial consultancy services includes; Treasury advisory, Treasury technology, Continuous accounting, Cash management, Payments, BlackLine Smart Close for SAP.
About Kyriba
Kyriba is a secure, scalable SaaS platform that leverages artificial intelligence, automates payments workflows, and enables thousands of multinational corporations and banks to maximize growth opportunities, protect against loss from fraud and financial risk, and reduce operational costs. Headquartered in San Diego, with offices in Milan, Dubai, Frankfurt, London, Minsk, Paris, Shanghai, Singapore, Tokyo, Warsaw, and other major locations, Kyriba empowers CFOs, Treasurers, and their IT counterparts to transform how they optimize financial technology solutions, de-risk ERP cloud migration, and activate liquidity as a dynamic, real-time vehicle for growth and value creation. With 2,500 clients worldwide, including 25 percent of Fortune 500 and Eurostoxx 50 companies, Kyriba's pioneering Connectivity as a Service platform integrates internal applications for treasury, risk, payments, and working capital with vital external sources such as banks, ERPs, trading platforms, and market data providers.
About Rawabi Holding
Rawabi Holding Group is a purpose-driven company offering an extensive array of essential and consulting services across multiple sectors and industries. Its area of specialization includes providing exceptional oilfield and offshore services, contracting and industrial services as well as manufacturing. The Group mission is to become a leading global provider of products and services to a diversified range of key industries, and by doing so, to contribute to the economic development and quality of life in the countries where we operate.
The Group is invested in technology and innovation by continually enhancing its Engineering, Research, and Development (ER&D) functions, to contribute to the sustainability of the local content development system.
For more information, please contact below.
Media Contact
Company Name: WideVision
Email: Send Email
Phone: +97143724666
Address:Dubai Silicon Oasis Headquarters, Wing D-301, P.O. Box 341114
City: Dubai
Country: United Arab Emirates
Website: https://www.widevision.ae/