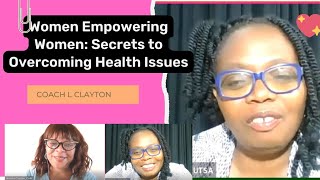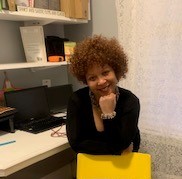 All dreams are possible! Women Empowering Women Interview episodes provide a weekly dose of Inspiration and Empowerment for all women who tune in each and every week!
Coach L Clayton partners with women to navigate through achieving through goals, renewing their lives, and all challenges women experience in their daily lives. She is a certified accountability coach and created the Women Empowering Women interview series on YouTube to inspire women and spread positivity during these tumultuous times.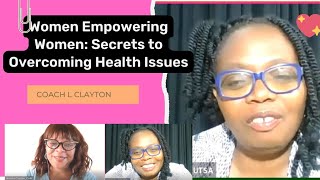 Coach L Clayton developed the Women Empowering Women interview series on yourtube as a place of positivity for women to plug into each and every week. It is a weekly dose of inspiration and empowerment for women.
Women Empowering Women is an interview series that shines the light on women who succesfully overcame obstacles personally and professionally. During these interview episodes Coach L Clayton disccusses motherhood , balancing family life and career, career and entrepreneurial success stories, and any other story they feel comfortable sharing with the world to empower women who might be going through hopeless situations, to encourage them to continue pushing forward to achieve their goals.
In episode number number two her guest Margaret, is all about being resilient. She failed her final engineering exams twice and made it as an engineer after the third attempt. Then comes the struggle of getting employment after graduation, as unemployment issues are rampant in her country.
As Margaret was struggling with her life and overcoming new graduate adjustments to life, she started having health issues that doctors revealed resulted from a hormonal imbalance. She produced breast milk, yet she was neither pregnant nor married. That can be an unpleasant experience that no young woman wants to go through.
She eventually got married to the love of her life, but again came the period of the social stigma of her not being able to conceive after two years of marriage. Her situation got worse, and she had to revisit the hospital, but the doctors revealed shocking news to her this time.
You can follow Margaret's story on our YouTube channel at https://www.youtube.com/watch?v=ZMsFhHr6JhY&t=316s, like and share her story to empower fellow women who might be going through unbearable circumstances for hope.
Subscribe to our YouTube channel for more empowering stories from women all over the world at https://youtube.com/coachlclayton
New episodes of Women Empowering Women are posted on Coach L Clayton's Youtube channel every Saturday here at Coach L Clayton Youtube.
You can also wactch the Women Empowering Women's Playlist of inspirational videos by clicking here.
Media Contact
Company Name: Coach L Clayton
Email: Send Email
Country: United States
Website: https://www.youtube.com/coachlclayton