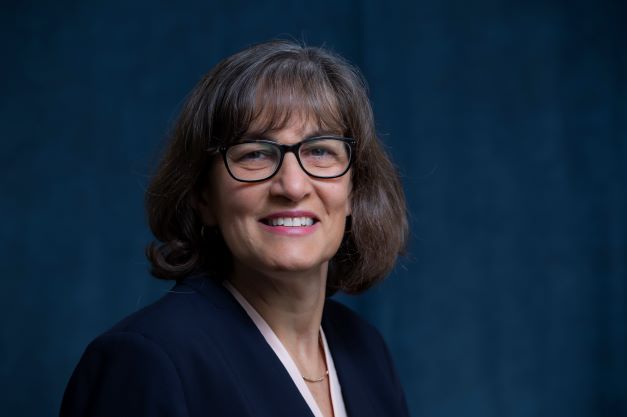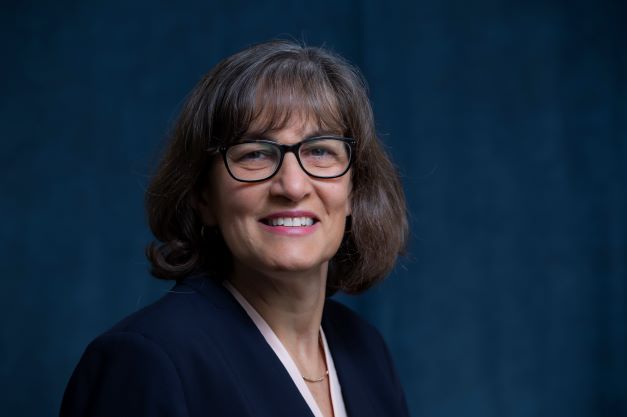 "There continues to be a limited availability of mental health and educational professionals who are knowledgeable about NVLD, and able to provide individuals with NVLD and their families with much needed psychological and educational support," adds Dr. Leslie Halpern, Dean of Yeshiva University Ferkauf Graduate School of Psychology. "We are pleased to help fill this need and bring our outstanding research and dedicated therapists to help with NVLD."
Non-Verbal Learning Disorder (NVLD) is a neurological condition that causes cognitive challenges, visual-spatial struggles, motor-skill deficits and difficulty comprehending non-verbal information such as body language and facial expressions. People with NVLD are often marginalized and isolated; consequently, they can experience social barriers throughout their lives.
Recognizing that millions of people worldwide are struggling with NVLD with little specialized care available, the Yeshiva University's Ferkauf Graduate School of Psychology is leading the way in opening the first clinic of its kind in the world for assessment and treatment of individuals with NVLD. In addition, Ferkauf will be incorporating NVLD Education Programs into the Master's and Doctoral Curriculum during the 23-24 school year. Yeshiva University aims to make the clinic a center for promoting awareness on NVLD and bringing compassionate and innovative care to those in need.
As the lead donor for the new clinic, Dr. Laura Lemle is the founder of The NVLD Project, a nonprofit organization dedicated to raising awareness, building support, and furthering understanding of NVLD.
"Unfortunately, NVLD is not widely known or understood, in part because it is not recognized as a formal disorder. Consequently, many people affected with NVLD do not receive the necessary treatment they need, says Dr. Lemle, who holds a Ph.D. in Psychology from Ferkauf and has a daughter who was evaluated and diagnosed with NVLD at age 5. "I am proud to be working with Yeshiva University to create a center that will help people like my daughter and bring care to those who need it most."
In general, persons with NVLD have problems managing visual-spatial information, such as difficulty drawing, writing, or telling time using analog clocks. Tasks that require fine motor coordination, such as tying one's shoes, and basic motor skills, such as throwing a ball may also be impaired. Persons with NVLD may also experience difficulties with information processing and planning, completing advanced math problems, and problems with social skills due to difficulty reading non-verbal body language and facial expressions. It is important to note that only one or two skill sets may be compromised. Persons with NVLD can have high verbal ability and above average intelligence.
The new NVLD clinic will be located at the Rousso Building, 1165 Morris Park Avenue in the Bronx. It will function as a direct-care facility with three assessment/treatment rooms, a family conference room and a waiting area. The Clinic will also feature dedicated teaching and training space for research and education. Adjacent to the Clinic is a seminar room where students will receive instruction on assessment and treatment of individuals with NVLD and related disorders, and a clinic workspace where students will be able to prepare for clinic cases, work on assessment reports and case notes and review therapy material.
In addition to the clinic, Ferkauf has begun the process of developing a new certificate program on the psychological and educational needs of individuals with developmental and learning disabilities. Topics pertaining to working with individuals with NVLD and their families will be incorporated into this new certificate program. The audience for this certificate program will be professionals working with individuals with developmental and learning disabilities (e.g., medical professionals, teachers, psychologists and other mental health providers, and direct-care providers). This certificate program will be submitted to the New York State Education Department (NYSED) for approval during the summer of 2023.
"The Ferkauf Graduate School of Psychology aspires also to become a community resource for school and mental health professionals, and employers working with individuals with NVLD," concludes Dr. Halpern.
Ferkauf has been collaborating with The NVLD Project, a non-profit organization providing awareness, education, research and outreach for mental health professionals, educators, employers and families regarding misunderstood and underdiagnosed disability. Its research initiatives include a distinct effort to secure inclusion of NVLD into the Diagnostic and Statistical Manual of Mental Disorders of which currently has no official designation.
The Ferkauf Graduate School of Psychology in New York City is home to three APA accredited doctoral programs and two master's programs designed for a diverse group of students: MS in Marriage and Family Therapy, MA in Mental Health Counseling, PsyD in Clinical Psychology, PsyD in School-Clinical Child Psychology and PhD in Clinical Psychology with Health Emphasis.
For further information, visit www.yu.edu/ferkauf
Media Contact
Company Name: CATHY CALLEGARI PUBLIC RELATIONS INC
Contact Person: Cathy Callegari
Email: Send Email
Phone: 917-968-7706
Address:159 Madison Avenue, Apt. 5J
City: New York
State: NY
Country: United States
Website: www.callprinc.com