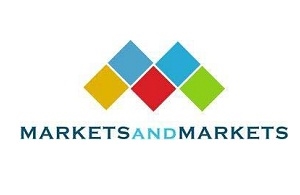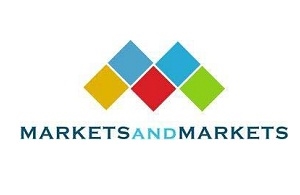 Palo Alto Networks (US), VMware (US), Zscaler (US), Akamai (US), Microsoft (US), Cisco (US), IBM (US), Citrix (US), Check Point (US), Trellix (US), Forcepoint (US), CrowdStrike (US), Cloudflare (US), Fortinet (US), Google (US), Qnext (Canada), Illumio (US), ON2IT (Netherlands), Perimeter 81 (US), ThreatLocker (US), Twingate (US), and Skyhigh Security (US).
Zero Trust Security Market by Offering (Solution and Services), Security Type (Network Security, Application Security, Cloud Security, and Endpoint Security and IoT Security), Authentication Type, Vertical and Region – Global Forecast to 2028
The global zero trust security market size is projected to grow from USD 31.1 billion in 2023 to USD 67.9 billion by 2028 at a Compound Annual Growth Rate (CAGR) of 16.9% during the forecast period. The growth of the zero trust security market is being fueled by rising trends in digital transformation and cloud adoption, which expand the attack surface and necessitate advanced security measures. Additionally, regulatory compliance requirements like GDPR and HIPAA push organizations to adopt zero trust security to ensure data protection and compliance.
Download PDF Brochure: https://www.marketsandmarkets.com/pdfdownloadNew.asp?id=2782835
Based on the Security type, the Application security is to grow at the highest CAGR during the forecasted period.
The exponential growth of application security in the zero trust security market can be attributed to its pivotal role as an organization's most critical asset. Applications house sensitive data, including customer information, intellectual property, and financial data, granting access to vital systems. Zero trust security's foundational principle of never inherently trusting any user or device aligns perfectly with application security. This approach fortifies applications against external threats like SQL injection, cross-site scripting, and insider risks from disgruntled employees. Additionally, it safeguards against supply chain attacks that target third-party vendors. With increasingly complex and distributed applications, zero trust security becomes indispensable in safeguarding them, especially as they migrate to the cloud, accessible globally.
By offering, Solution accounts for the highest market size during the forecast period.
The solution segment has the largest market share in the zero trust security market due to its all-encompassing approach, which includes crucial elements such as identity and access management (IAM), multi-factor authentication (MFA), micro-segmentation, and security analytics. This extensive coverage caters to the diverse security requirements of various industries and organizations. Additionally, its remarkable adaptability allows for seamless deployment in on-premises, cloud, and hybrid environments, effortlessly scaling to meet any organization's needs. Furthermore, its proven effectiveness against a wide range of cyber threats is indisputable. By prioritizing user and device verification regardless of location, zero trust security creates formidable barriers that thwart malicious actors, solidifying its substantial market share.
Traditional perimeter-based security is proving inadequate in the face of remote work and mobile devices, further driving the shift toward zero trust models. Moreover, the escalating sophistication of cyber threats, such as self-propagating malware and ransomware, makes zero trust security crucial for containing and mitigating potential breaches. Altogether, the convergence of these factors underscores the growing importance and adoption of zero trust security solutions.
Request Sample Pages: https://www.marketsandmarkets.com/requestsampleNew.asp?id=2782835
What is zero trust security?
Zero trust architecture, as outlined in the latest draft of standards by the US National Institute of Standards and Technology (NIST), is characterized as a cybersecurity philosophy centered around safeguarding resources. It operates on the foundational principle that trust should never be assumed without ongoing scrutiny. Consequently, zero trust security isn't merely a single product or method; it encompasses a comprehensive network of interconnected policies, procedures, software, and hardware that collectively establish a zero-trust ecosystem.
Unique Features in the Zero Trust Security Market
With its unique attributes that revolutionise the way cybersecurity is approached and place an emphasis on taking a proactive and adaptable approach to protecting digital assets, the Zero Trust Security Market stands out. Zero Trust Architecture (ZTA) fundamentally differs from conventional security models, which depend on trusting entities within a network perimeter. ZTA instead operates by the motto "never trust, always verify." No matter where a user, device, or application requests access to resources, it is required to continuously verify their identity and security posture. This strategy drastically lowers the attack surface and successfully mitigates insider threats, making it a fundamental component.
Another characteristic of Zero Trust Security is Micro-Segmentation, which is essential to network security. With each segment having its own unique set of security rules, this technique divides the network into a small number of isolated segments. Only verified and authorised connections between these segments are permitted for communication. The capacity of attackers to move laterally within a compromised network is significantly reduced by micro-segmentation, which restricts their freedom of movement.
Within the Zero Trust architecture, Identity-Centric Security is the main area of focus. It elevates identity to the position of the new perimeter, and its pillars are stringent authentication and ongoing user and device identity monitoring. Access controls are carefully enforced, and advanced authentication techniques like adaptive authentication and multi-factor authentication (MFA) are common practise to guarantee that only authorised users have access to vital resources.
Zero Trust Security includes Continuous Monitoring and Analytics as a key component. Network activity, user activity, and gadget health must all be continuously monitored. To find anomalies and potential security vulnerabilities, sophisticated analytics and machine learning are used. Continuous monitoring allows for quick threat detection and reaction, thereby reducing dwell time and lessening the effects of security incidents.
Major Highlights of the Zero Trust Security Market
The Zero Trust Security Market is distinguished as a key strategy in contemporary cybersecurity by a number of significant aspects. Zero Trust Security fundamentally does away with the idea of implicit trust being within a network boundary. Comparing this to traditional security models, which presupposed network trust, is a major shift. Zero Trust instead follows the maxim "never trust, always verify." Before getting access to resources, every entity, including people, devices, and applications, must continuously demonstrate their identity and security posture. Attackers will find it substantially more difficult to take advantage of implicit trust assumptions as a result of this mentality change.
Anomaly Detection and Continuous Monitoring are two crucial components of Zero Trust Security. In conjunction with advanced analytics and machine learning, real-time monitoring of network traffic, user behaviour, and device health is carried out. Organisations can quickly identify irregularities and potential dangers thanks to this combination. Continuous monitoring enables quick threat response, lowering dwell time, and lessening the effect of security incidents.
Fundamentally, the major highlights of the zero trust security market include a move from implicit trust to continuous verification, improved security posture, Micro-Segmentation for network security, identity-centric security, continuous monitoring and anomaly detection, and a steadfast adherence to the principle of least privilege access. By enabling a proactive and flexible defence against changing threats and weaknesses in a digital environment that is becoming more interconnected, these characteristics collectively change the cybersecurity landscape.
Inquire Before Buying: https://www.marketsandmarkets.com/Enquiry_Before_BuyingNew.asp?id=2782835
Competitive overview:
The zero trust security market is led by some of the globally established players, such as Palo Alto Networks (US), VMware (US), Zscaler (US), Akamai (US), Microsoft (US), Cisco (US), IBM (US), Citrix (US), Check Point (US), Trellix (US), Forcepoint (US), CrowdStrike (US), Cloudflare (US), Fortinet (US), Google (US), and Qnext (Canada). Partnerships, agreements, collaborations, acquisitions, and product developments are some of the various growth strategies by these players to increase their market presence.
Zscaler (US) is a prominent cloud security provider driving digital transformation by providing a cutting-edge Zero Trust Exchange platform. This platform securely connects users, devices, and applications across locations, protecting thousands of clients from cyber threats. Zscaler offers solutions like Zscaler Internet Access for external app security, Zscaler Private Access for internal apps, and Zscaler Digital Experience for user experience measurement. The company also offers a Posture Control solution that ensures robust security, while modules like Zscaler Central Authority and Enforcement Node enhance its offerings. Trusted by diverse industries, Zscaler collaborates with tech giants like Microsoft, Cisco, and AWS, headquartered in San Jose, California, pioneering modern-era cybersecurity.
Microsoft (US) Microsoft is a global tech company committed to empowering individuals and businesses with innovative solutions. It offers various products and services, including operating systems, productivity tools, cloud solutions, and consulting services. The company operates in three main segments: Productivity and Business Processes (including Office, Teams, and SharePoint), Intelligent Cloud (involving Azure and enterprise support), and More Personal Computing (including Windows licensing). Microsoft conducts extensive research and development to enhance personal and professional lives worldwide. Furthermore, it serves customers across various sectors and has a global presence spanning North America, Europe, Asia Pacific, the Middle East & Africa, and Latin America.
Apart from prominent vendors, some other key players, such as Illumio (US), ON2IT (Netherlands), Perimeter 81 (US), ThreatLocker (US), Twingate (US), Appgate (US), Zero Networks (Israel), Zentera (US), Xage (US), and Skyhigh Security (US) are also evolving in the zero trust security market.
According to MnM's approach to evaluating the market, most businesses use inorganic growth tactics to hold onto their market share. These agreements cover alliances, acquisitions, collaborations, and partnerships together. Product launches and corporate growth activities are abruptly affected by factors such as government regulations. On the other hand, organizations are anticipated to embrace organic growth strategies to provide end consumers with simulation software and professional services, which would assist businesses in boosting market revenue.
Media Contact
Company Name: MarketsandMarkets™ Research Private Ltd.
Contact Person: Mr. Aashish Mehra
Email: Send Email
Phone: 18886006441
Address:630 Dundee Road Suite 430
City: Northbrook
State: IL 60062
Country: United States
Website: https://www.marketsandmarkets.com/Market-Reports/zero-trust-security-market-2782835.html