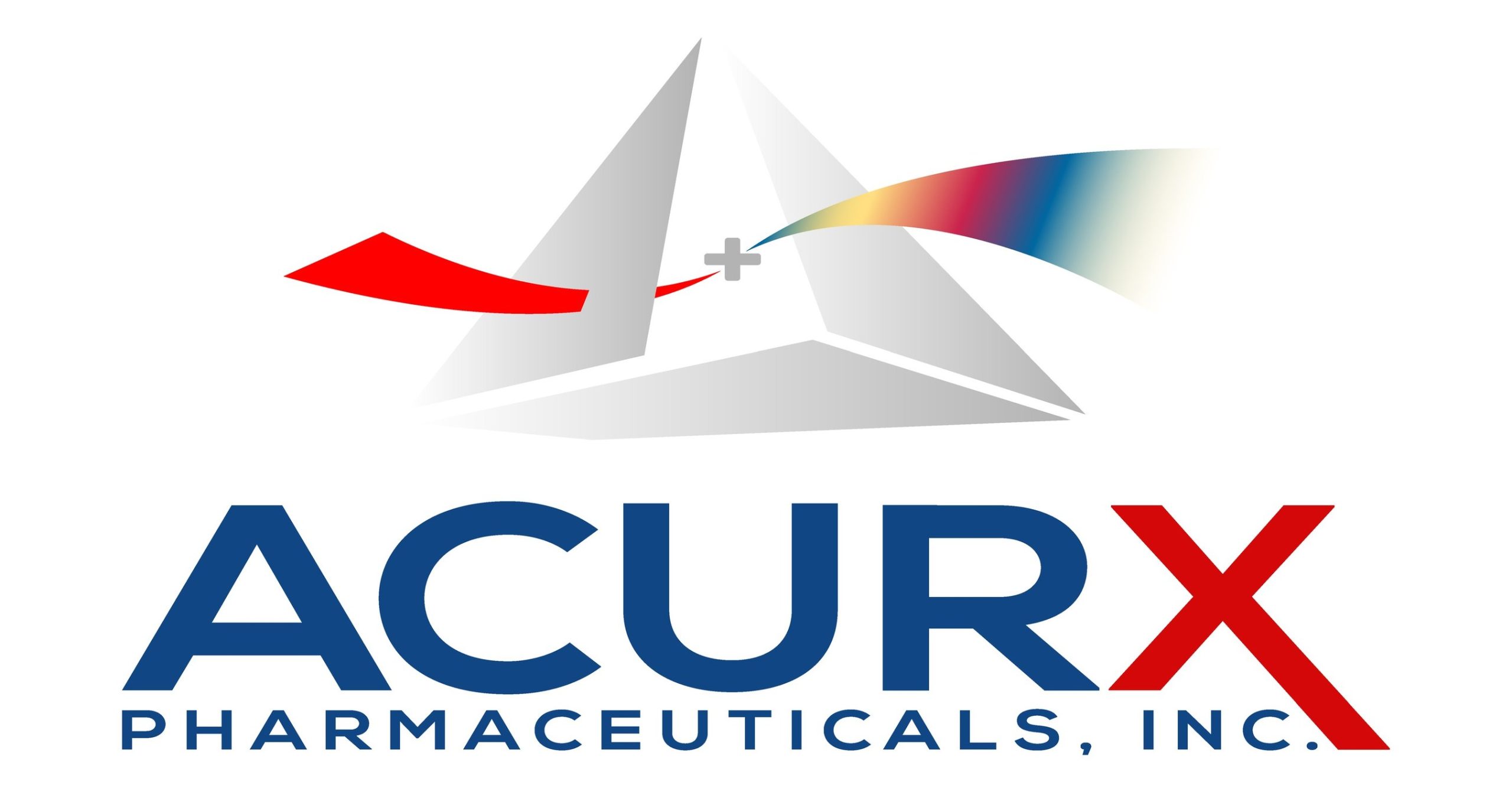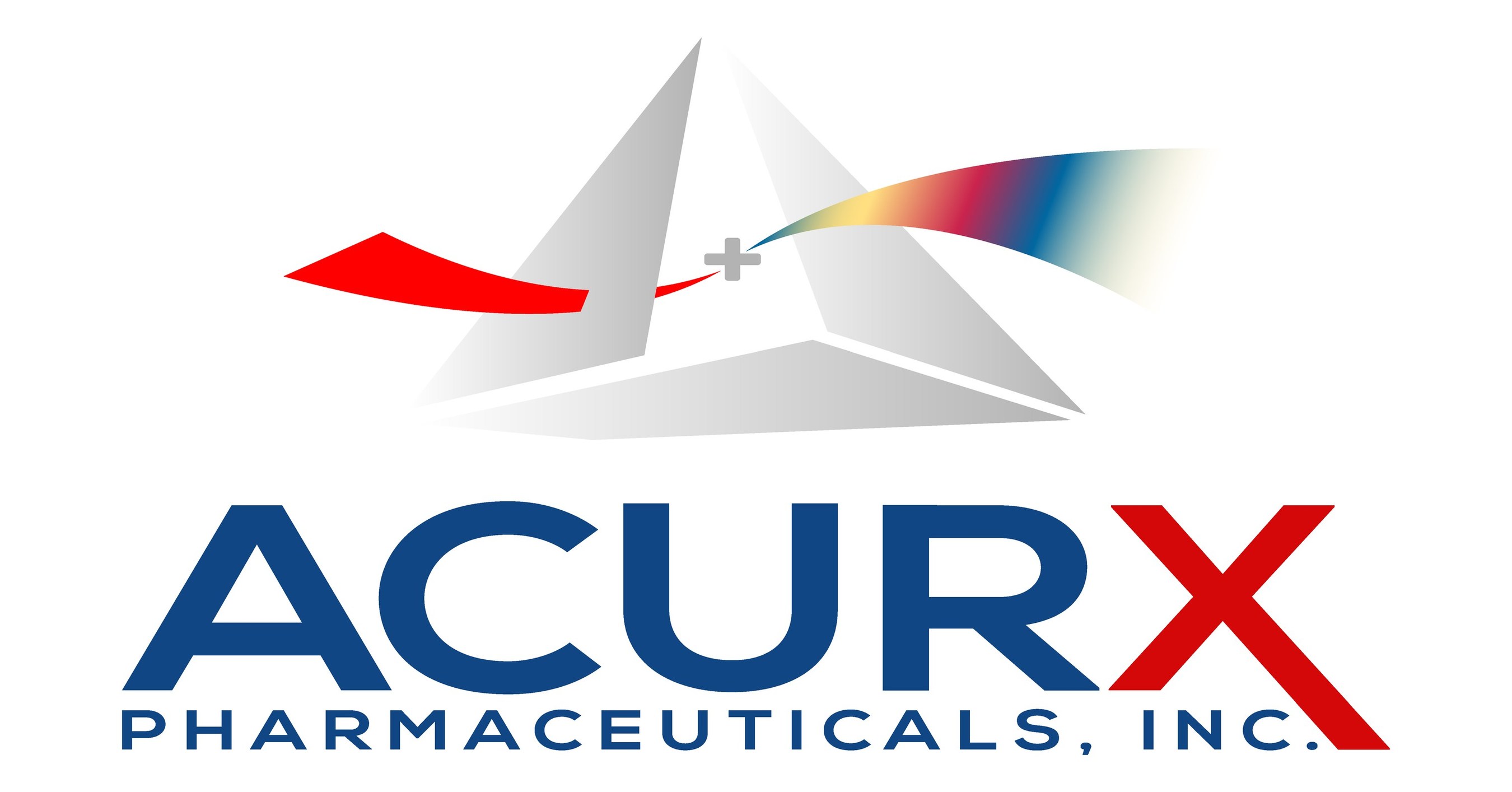 Acurx Pharmaceuticals (NasdaqCM: ACXP) stock is again in play. And for good reasons. In October, ACXP released additional positive clinical data evaluating ibezapolstat, its orally administered antibiotic being developed as a Gram-Positive Selective Spectrum (GPSS™) antibacterial. Following precedent, the data was impressive. Two presentations, one a scientific oral presentation and the other a poster, detailed new information about its lead antibiotic ibezapolstat and its selectivity against Gram-positive gut microbiota at the Infectious Disease Society of America (IDSA) IDWeek™ 2022 Conference in Washington, DC. The data confirms and even strengthens prior results indicating ibezapolstat could unseat vancomycin as the preferred and most effective front-line treatment for C. difficile infections.
In fact, data published to date continues to validate this FDA QIDP and Fast Track Designated for priority review candidate as a potentially life-saving treatment for patients with debilitating infections, including its primary target, C. difficile. And with ACXP continuing to enroll patients in the Ph2b trial in up to 30 U.S. sites comparing the efficacy of ibezapolstat to the standard-of-care vancomycin, that much-desired result could be brought to market sooner than later. If so, and with support from regulatory agencies to expedite reviews, the milestones within ACXP's crosshairs may soon become catalysts for significant growth.
That argument is gaining strength, especially after ACXP recently announced completing certain portions of its laboratory study at the University of Houston comparing the killing effect of ibezapolstat to vancomycin, fidaxomicin, and metronidazole using both in vitro and ex vivo analyses. Some of those results were presented at Anaerobe 2022, the Anaerobe Society of America annual scientific conference, which demonstrated that ibezapolstat has favorable killing kinetics compared to vancomycin to treat C. difficile infection at standard and high bacterial concentrations.
Those findings greatly support the continued development of ibezapolstat as a potential first-in-class antibiotic to treat C. difficile infection, with ACXP's candidate demonstrating the ability to possibly best vancomycin as a new standard of care.
A Changing Of The Antibiotics Guard
Such a result shouldn't be surprising. Vancomycin is an old-school antibiotic, existing within a class of drugs that haven't changed in roughly forty years. And while these decades-old drugs can provide at least some comfort to patients, most, if not all, are far from being the type of drug needed – a curative one. That's the gap ACXP's ibezapolstat wants to fill.
And it very well may. Recent poster presentations assessed by qPCR and metagenomic sequencing analysis showed that colonic microbiome Firmicute bacterial populations consistently demonstrated preservation or increased abundance of Lachnospiraceae and Clostridiales throughout ibezapolstat treatment. While that's indeed medical speak, consider it as advantage #1. There are others.
The data also show that the potentially beneficial bacterial species from C. coccoidies and C. septum groups are preserved in healthy subjects and CDI patients during the dosing of ibezapolstat. This persistence or regrowth of healthy microbiota species is associated with beneficial physiologic effects such as maintaining secondary bile acids, which are known to protect against CDI recurrence. The data is attracting attention and earning praise.
Kevin Garey, PharmD, MS, FIDSA Professor and Chair, University of Houston College of Pharmacy, said, "The unexpected finding from further analysis of the Ph2a study is that the beneficial Firmicutes were shown to regrow while patients were receiving ibezapolstat therapy. We have done several follow-up experiments and demonstrated that many of these beneficial Firmicutes have heterogeneous susceptibility to ibezapolstat allowing them to continue to perform their beneficial biologic functions even while a patient is receiving ibezapolstat for their C. difficile infection." He further stated: "The totality of the data, including the pioneering vancomycin-controlled healthy volunteer study, suggests that ibezapolstat's effects on the gut microbiome could be predictive of an anti-recurrence effect in CDI patients."
More simply stated, ibezapolstat is showing potential to be a curative treatment. To date, no other clinical trial candidate for treating C. difficile can make a similar claim, and most competing trials are missing endpoints.
Advantage Shifts To ACXP For Treating C. difficle
In fact, some aren't even reaching interim endpoints, with disappointing clinical results causing many big pharma companies wanting to treat C. diff to drop off the clinical radar. Some are still pursuing its CDI treatment candidate, but with hopes shifting to potentially treating, at best, niche indications of the infection. The string of disappointing data includes that from Pfizer (NYSE: PFE), who missed meeting its primary endpoints in its Phase 3 CLOVER trial to treat C. difficile. But they aren't the only ones disappointed.
Sanofi (NYSE: SNY) missed its endpoints in 2017, and more recently, Summit Therapeutics (NYSE: SMMT) published topline results that were far from impressive. Summit's miss resulted in them trying to change the primary endpoints in its Phase 3 trial, something the FDA didn't accommodate. Those three weren't the only ones disappointed to date. Another pharmaceutical company, Finch Therapeutics (NASDAQ: FNCH), saw a setback when it received a clinical hold letter from the FDA about concerns over its SARS-CoV-2 donor screening protocols. While Finch announced that the FDA hold was lifted and enrollment resuming in 2H 2022, they still lost considerable clinical momentum.
It's fair to point out that FNCH's Phase 2 data scored better than Pfizer, Sanofi, and Summit. It showed that 80.3% of trial participants receiving a single administration of its candidate following standard-of-care antibiotics achieved sustained clinical cures through eight weeks. Helpful to patients? Potentially, yes. Showing better potential than ACXP's ibezapolstat, however? No.
Ibezapolstat Shows 100% Curative Potential
Acurx's ibezapolstat candidate published Phase 2a data showing it to be more than different in its action; comparative results were significantly better. Compared to Finch's candidate, which focuses on the microbiome as a single dimension and has only demonstrated a reduction in recurrent infection, the most significant advantage of ibezapolstat is that it's a dual-impact drug that addresses the direct infection and, so far, avoids recurrent infection altogether. More importantly, it restores the microbiome, a critical consideration.
The comparison to Finch's drug is appropriate because they may be the furthest along from a potential competitive perspective. It also raises a persuasive and data-justified argument that ACXP's candidate is seemingly better than Finch's one-dimension drug in cases of multiple recurrent infections. If that's the case, which current data supports, ACXP's candidate could be the most ideally positioned treatment candidate to earn preferred first-line treatment designation.
Incidentally, besides Finch's, no other candidate looks close to emerging as a serious competitive threat to ACXP's ibezapolstat's targeted front-line position. That's generated speculation that some clinical rivals may be more inclined to pay to play. In other words, partnership deals could be in ACXP's future. So, who might want to partner with ACXP? Many point to pharma giant Pfizer (NYSE: PFE) as the most likely candidate.
A Pfizer Partnership Makes Sense
Such a deal makes sense, and investors have excellent reasons to believe it could happen. During Pfizer's CLOVER trial update, which missed primary endpoints, they expressed interest in staying committed to pursuing the over one billion dollar market opportunity. But interest and ability are two different clinical beings, and in the drug industry, only the latter matters. Knowing that PFE is far too experienced to be blinded by unwarranted optimism about its CLOVER trial data, they may need to look elsewhere to tap into the billion-dollar market opportunity.
And they should. In addition to failing to meet primary endpoints, the data that was good likely relegates it to treating fringe and niche CDI treatment indications at best. Therefore, while there's no guarantee that PFE won't spend up to hundreds of millions of dollars more to advance and commercialize an unpromising drug, it's fair to suggest that the more prudent course of action may be to partner up with a company already demonstrating more impressive results. Doing so may bring a much greater potential to capture a significant portion of the billion-dollar market opportunity.
That scenario, at the very least, presents ACXP with a win-win proposition. It can also accelerate ACXP's clinical ambitions. Yes, grant funding, certainly in play, can eliminate many obstacles. But Big Pharma partnerships can too. And while collaborations can dilute earnings after marketing approval, they most often add immediate value, including significant upfront payments and covering the cost of ongoing trials. Best of all, though, they add a level of experience in getting drugs approved, which for ACXP, patients, and investors, may be well worth conceding part of the income potential. Still, don't assume that ACXP will need to give up too much striking a deal.
Best-in-class data allows ACXP to bargain from a place of strength. Remember, its data supports the potential for ibezapolstat to become the front-line therapy to treat over 500,000 patients who get CDI yearly. Of those 500,000, more than 20,000 patients die per year. So, while using the term infection, don't underestimate its potential 4% outcome. CDI can be fatal. But keep this in mind when appraising ibezapolstat's potential.
A New Class Of DNA Polymerase IIIC Inhibitors
In addition to superior treatment potential, ibezapolstat is also the first of a new class of DNA polymerase IIIC inhibitors under development by ACXP to treat bacterial infections. Ibezapolstat's unique spectrum of activity, which includes targeting C. difficile but spares other Firmicutes and the important Actinobacteria phyla, appears to contribute to maintaining a healthy gut microbiome. That last part is a significant differentiator and is often the difference between cure and relapse.
There are other differences, big ones, that enhance ibezapolstats value proposition. ACXP's Phase 2a trial demonstrated 100% clinical and 100% sustained clinical cures in patients with C. difficile Infection (CDI). That's not all. It also showed beneficial microbiome changes during treatment, including overgrowth of Actinobacteria and Firmicutes phylum species while on therapy and new findings demonstrating potentially beneficial effects on bile acid metabolism.
That data has helped expedite ACXP's move to a Phase 2b 64-patient, randomized (1-to-1), non-inferiority, double-blind trial of oral ibezapolstat compared to oral vancomycin, a standard of care to treat CDI. If results post as expected, ibezapolstat could quickly emerge as the first-line treatment for C. diff. That could happen sooner than later, noting that ibezapolstat was designated by the U.S. Food and Drug Administration (FDA) as a Qualified Infectious Disease Product (QIDP) for treating patients with CDI. Further, its Ph2a data was so impressive that it led the Trial Oversight Committee and the Scientific Advisory Board to allow for early termination of its Phase 2a trial and advance straight into a Phase 2b study. Incidentally, that allowance was made after data on ten patients showed a 100% cure rate and 100% sustained cure after follow-up.
And the Trial Oversight Committee doesn't appear to be the only one impressed. The FDA may be as well, having granted ACXP a Qualified Infectious Disease Product (QIDP) and a fast-track designation for its ibezapolstat treatment candidate. That's potentially excellent news for patients, noting that an approved version of ibezapolstat could perform exceedingly better than the current standard of care, vancomycin, which has a recurrent infection rate of up to 40% with little evidence showing its value as an effective long-term treatment.
A Drug That Would Meet Overwhelming Demand
If approved, ibezapolstat would likely meet overwhelming demand. A 2017 update of the Clinical Practice Guidelines for C. difficile infection by the Infectious Diseases Society of America (IDSA) and Society or Healthcare Epidemiology of America (SHEA) indicates that C. difficile infection presents a significant problem to those in healthcare settings and among the general population. The disease is so prevalent in hospitals and long-term care facilities that the New England Journal of Medicine called C. difficile one of the most common causes of healthcare-associated infections in hospitals.
Other prestigious publications are also bullish on ibezapolstat's potential. Data published from ACXP's Phase 2a trial in Clinical Infectious Diseases, one of the most respected journals in the medical community, indicates that ibezapolstat could be deserving of the front-line treatment crown. According to the article, ibezapolstat showed ideal traits as an oral antibiotics candidate, demonstrating a highly potent response against C. difficile, good tolerability, and limited gastrointestinal absorption. That resulted in very high fecal concentrations, which may reach three orders of magnitude above the MIC for C. difficile.
The article further noted that in addition to the ibezapolstat treatment being highly effective at killing C. difficile, it appears to do so while maintaining the populations of helpful bacteria in the gut microbiome. These signs indicate that the treatment may do more than cure CDI in the short term; it can significantly reduce the likelihood of recurrent infection.
Deservedly Emerging From Under The Radar
All totaled, the ACXP value proposition, considering the accumulated data to treat a compelling need, might be too good to ignore. In fact, further data could very well change ACXP from an under-the-radar small-cap biotech into a popular and sought-after partner. At roughly $3.15 a share, investment consideration is warranted and timely. Those investing in biotech don't need to be told that valuations can change quickly. A single headline can generate millions, even billions, in market cap change. And they are more powerful when positive updates get a company closer to potentially owning a front-line position to treat large patient populations.
Keep this in mind, too, as it applies to ACXP's current position. Valuations for a Phase 3 drug company compared to a Phase 2 can amount to hundreds of millions in difference. In other words, with data supporting ACXP to reach that milestone, potential suitors or partners may come calling before the expected jump. Some volatile trading suggests that positions may already be in the process of getting built.
If so, and as ACXP gets closer to becoming a Phase 3 pharmaceutical company, a tighter share float and increased interest could make an appreciable move stronger. In other words, while the roughly 10% spike in October is impressive, the best may be yet to come.
Disclaimers: Hawk Point Media, LLC. (HPM, LLC.) is responsible for the production and distribution of this content. HPM, LLC. is not operated by a licensed broker, a dealer, or a registered investment adviser. It should be expressly understood that under no circumstances does any information published herein represent a recommendation to buy or sell a security. Our reports/releases are a commercial advertisement and are for general information purposes ONLY. We are engaged in the business of marketing and advertising companies for monetary compensation. Never invest in any stock featured on our site or emails unless you can afford to lose your entire investment. The information made available by HPM, LLC. is not intended to be, nor does it constitute, investment advice or recommendations. The contributors may buy and sell securities before and after any particular article, report and publication. In no event shall HPM, LLC. be liable to any member, guest or third party for any damages of any kind arising out of the use of any content or other material published or made available by HPM, LLC., including, without limitation, any investment losses, lost profits, lost opportunity, special, incidental, indirect, consequential or punitive damages. Past performance is a poor indicator of future performance. The information in this video, article, and in its related newsletters, is not intended to be, nor does it constitute, investment advice or recommendations. HPM, LLC. strongly urges you conduct a complete and independent investigation of the respective companies and consideration of all pertinent risks. Readers are advised to review SEC periodic reports: Forms 10-Q, 10K, Form 8-K, insider reports, Forms 3, 4, 5 Schedule 13D. For some content, HPM, LLC., its authors, contributors, or its agents, may be compensated for preparing research, video graphics, and editorial content. HPM, LLC has been compensated up to three-thousand-five-hundred dollars cash via wire transfer by a third party to produce and syndicate content for Acurx Pharmaceuticals, Inc. for a period of one month. As part of that content, readers, subscribers, and website viewers, are expected to read the full disclaimers and financial disclosures statement that can be found on our website.
The Private Securities Litigation Reform Act of 1995 provides investors a safe harbor in regard to forward-looking statements. Any statements that express or involve discussions with respect to predictions, expectations, beliefs, plans, projections, objectives, goals, assumptions or future events or performance are not statements of historical fact may be forward looking statements. Forward looking statements are based on expectations, estimates, and projections at the time the statements are made that involve a number of risks and uncertainties which could cause actual results or events to differ materially from those presently anticipated. Forward looking statements in this action may be identified through use of words such as projects, foresee, expects, will, anticipates, estimates, believes, understands, or that by statements indicating certain actions & quote; may, could, or might occur. Understand there is no guarantee past performance will be indicative of future results. Investing in micro-cap and growth securities is highly speculative and carries an extremely high degree of risk. It is possible that an investors investment may be lost or impaired due to the speculative nature of the companies profiled.
Media Contact
Company Name: Hawk Point Media
Contact Person: Kenny Lawrence
Email: info@hawkpointmedia.com
Phone: 3057806988
City: Miami Beach
State: Florida
Country: United States
Website: https://level3trading.com