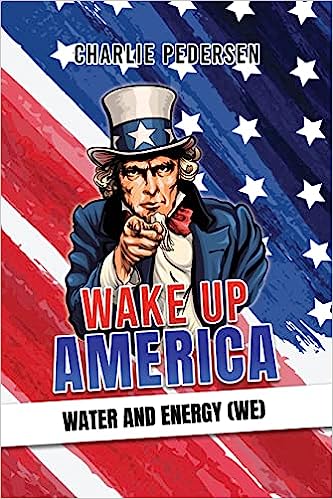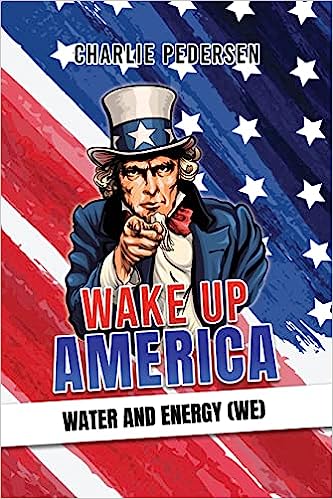 A Thought-Provoking Call to Action by Charlie Pedersen
Author Charlie Pedersen invites you to embark on a transformative journey with his groundbreaking book, "Wake Up America – Water and Energy (WE)". Published by Author's Tranquility Press, this thought-provoking exploration challenges conventional wisdom and calls for a new era of positive growth, worldwide cooperation, and sustainable practices.
In this eye-opening book, Pedersen takes readers on a global odyssey, uncovering the essential steps required to elevate our society and create a more harmonious and prosperous world. With the planet hurtling towards a population of nine billion, it is imperative that we embrace a twenty-first-century refresh and move away from the outdated paradigms of the past.
"Since we dominantly have been trying to find the 'best' solution, it's time to enable all the 'clean' alternatives," says Charlie Pedersen, author of "Wake up America – Water and Energy (WE)". "We need government leadership to change the direction, as our current oil and gas-dominated society is hindering progress."
Drawing upon extensive research and firsthand experiences, Pedersen emphasizes the urgency of enabling diverse refueling options to empower citizens to choose the energy sources that align with their values. By providing service station tax credits, the book argues that we can finance this transition and end the corporate welfare payments that currently sustain the oil and gas industry.
"Wake up America – Water and Energy (WE)", demonstrates that by embracing clean energy solutions and redirecting our resources, the United States can retain its energy leadership and avoid becoming a follower nation. Failure to act will result in financial dependence on other nations, such as China, India, and Europe, compromising our economic stability.
Pedersen asserts, "Our change will open up the entrepreneurial energy in our people and result in wide-open, growing markets. It is the only way to expand our economy and overcome the twenty-one trillion dollar tax deficit while avoiding the impending recession we are currently racing towards."
With its bold proposals and comprehensive analysis, "Wake up America – Water and Energy (WE) serves as a wake-up call to individuals, policymakers, and leaders to take immediate action to secure a brighter future for the nation and the world.
For more information and to purchase the book, please visit Amazon.
About the Author
Charlie Pedersen is a passionate advocate for sustainable practices and global cooperation. As an author and visionary, he seeks to inspire positive change and guide society towards a future characterized by clean energy, economic growth, and environmental stewardship. Pedersen's extensive travels and research inform his unique perspective on the pressing issues facing our world today.
About Author's Tranquility Press
Author's Tranquility Press is a top publicity agency known for delivering innovative solutions designed to help writers across genres to reach a wider audience. The company combines the use of the latest technologies and the expertise and diverse experience of the team to provide quality, relatable content to as many people as possible, irrespective of their location across the globe.
Media Contact
Company Name: Author's Tranquility Press
Contact Person: Patricia Adams, Marketing Supervisor
Email: Send Email
Phone: 8664118655
Address:3800 CAMP CREEK PKWY SW BLDG
City: Atlanta
State: GA
Country: United States
Website: www.authorstranquilitypress.com/