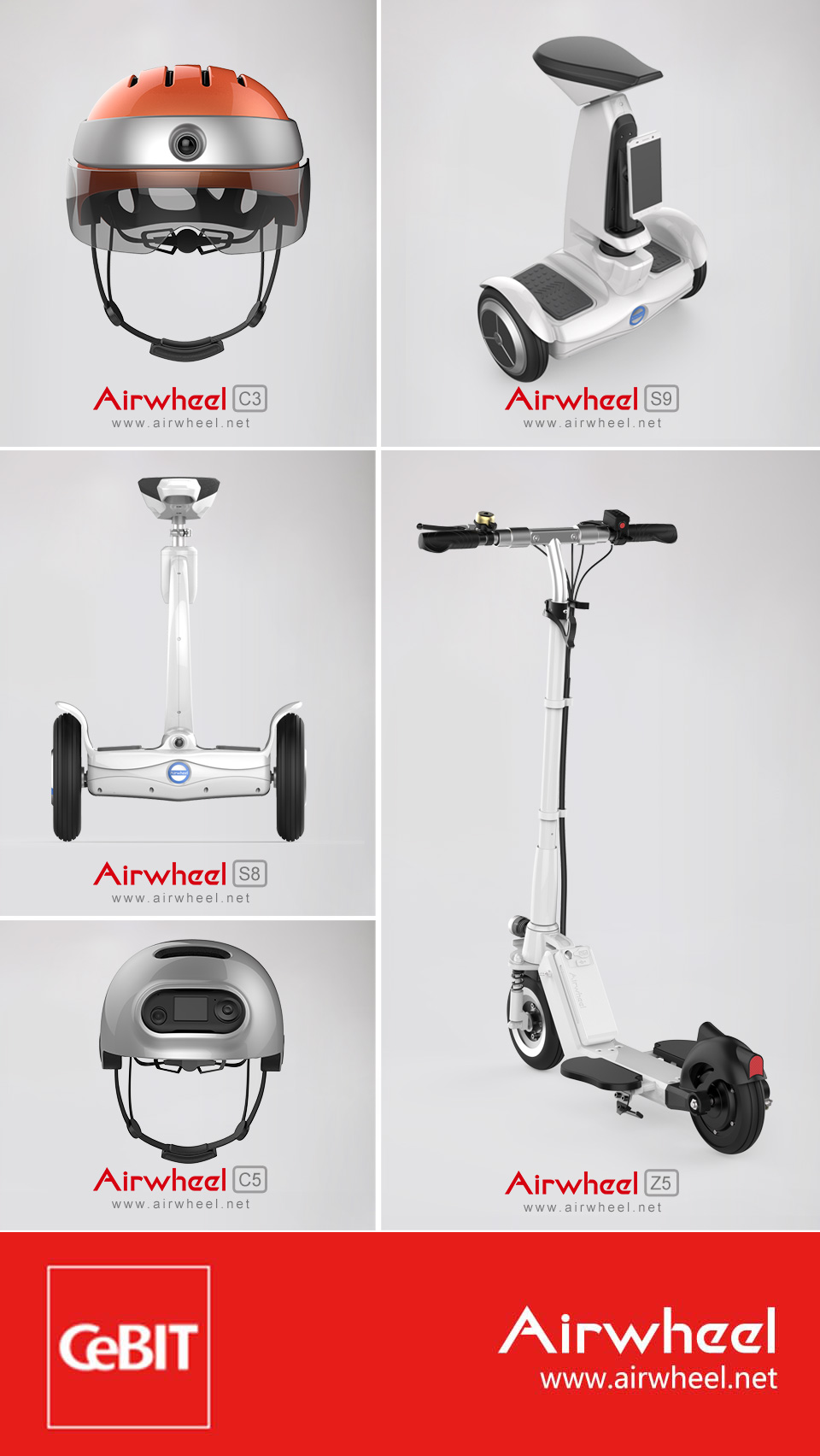 "To Airwheel, a practical step into the industry of robotics means being responsible for the emerging market."
Abstract: With Amazon announcing new norms governing smart travel equipment, the core concept of Airwheel is once again fully reflected on the international market. While excellent product quality wins recognition and reputation globally, the core concept of Airwheel also indicates a progressive spirit and a bright future.
2016 is phenomenal for Airwheel. Technological accumulation of the American technical team finally bear fruits, Airwheel S9 debuted at CeBIT, marking the birth of a new concept based on safety, which breaks the stereotype on Airwheel and penetrates "joy", "smart" and "efficient" concepts to every corner of the industry.
Since last year when Amazon and Overstock.com unshelved balance bikes due to safety and patent considerations, the safety issue of balance bikes, which used to be a blockbuster on foreign markets, has started to draw attention from local governments. A few days ago, CPSC released another announcement to worsen the situation. As the announcement stated, all balance vehicles from manufacturers, importers and distributors must comply with safety standards including UL2272, it further clarified the requirement that all balance bike batteries must comply with UN38.3 certificate.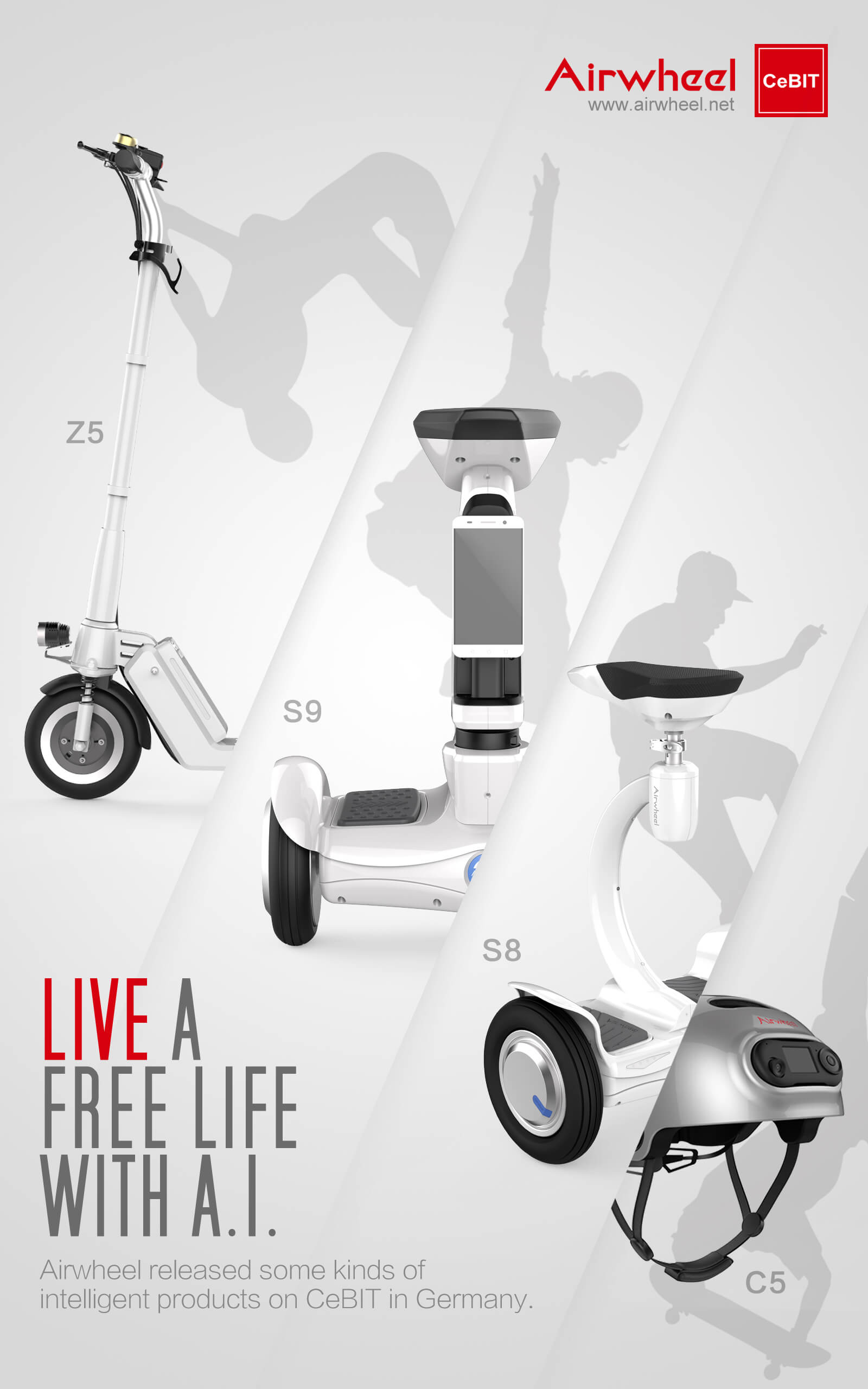 The UL testing standards are helpful for the whole industry, as it indicates an active and healthy direction. Today, with fiercer competition in global smart market and more strict and standardized market requirements, the call for high quality, high efficiency and highly interactive smart equipment coincides with the core concept of Airwheel. After accumulation in safety details, Airwheel has developed smart safe charging protection system, imported strictly-tested battery cells, and developed high-standard electrical parts and accessories. The company also possesses three safety certificates including UN38.3 (for battery), UL1642 (for battery) and UL60950-1 (for charger). All safety tests and authentications at the very beginning can secure a perfect performance of Airwheel products.
As a provider of smart life solutions with profound heritage in hardware, Airwheel has entered the U.S., Dubai, the Netherlands, Norway and Indonesian markets with hundreds of physical chain retailers. Plus a global B2C platform, Airwheel has completed the certification of 100+ patents and its brand in each of 168 countries around the globe. The integration of technical expertise and globalized brand parts provider is the best quality assurance for products. Airwheel is always a hardcore advocate of product safety and a company with great social responsibility. This is why Airwheel aspires to be the leader of this market and will lead the market to the right track.
In Airwheel's dictionary, the research and development of a new product means "joy", "smart", and "efficient". Especially for smart travel devices, developers have to inject their joy and capability into the industry, address market challenges with such efforts, and deliver fun of their entire work to consumers; during the processes of product development and industrialization, development teams have to make the best of industrial design with their wits and intelligence and also have cost controlled efficiently, bringing the most practical products to consumers.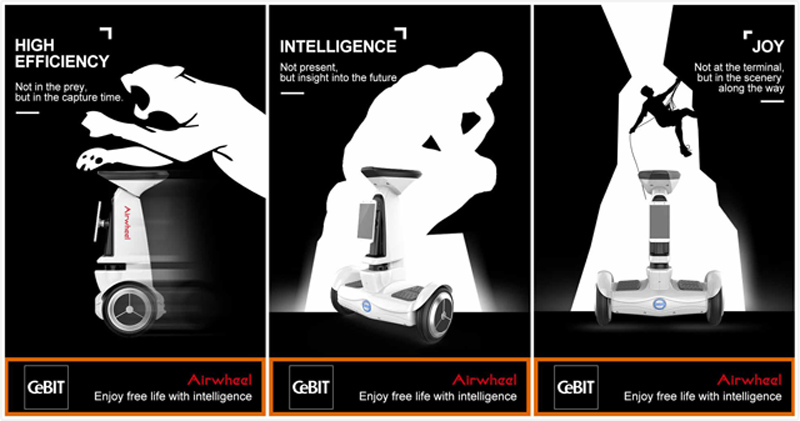 JOY
Joy means more than the beautiful vision that "Airwheel wish all the product could bring joy of life to every user", it also represents the passion and courage held by Airwheel to address the challenges of globalization and the unimaginable innovation owned by Airwheel to manage a fast-changing international market in order to ensure that Airwheel takes big strides to march forward. It is a great joy for Airwheel to compete in the market and win users' recognition for the brand.
SMART
As a brand centered in research and development and fast productization, Airwheel has a top-notch technical team and owns more than 100 innovation patents globally. Creativity enables Airwheel to continually make technical breakthroughs and efficiently control economic cost, hence bringing ideas and concepts into mass production rapidly. Apparently, Airwheel also has great insight into market demands to move fast in order to lead users towards a smart future.
EFFICIENT
Airwheel has a keen eye for the market, knowing when to make the most proper decisions. It always has a way to cooperate with elite companies, research institutes and talents around the globe through capital injection and projects. Thus it serves the public more promptly and delivers users with smart hardware products of better performance, quality, and affordability.
S9 launched at the CeBIT exactly embodies the above ideas. It meets higher safety standards and has incorporated a development touch of intelligent robots as well. Google's plan to sell its robotics division suggests that despite a bright future of domestic service robots (besides industry robotics systems), the market and the public now still hardly embrace robots for economic and practical reasons.
Airwheel did not build a stereotyped robot; instead, it developed a scalable mobile robot base. To consumers, such design provides them accessibility to a beautiful smart life delivered by S9 without deep knowledge into smart robots. Airwheel S9 is also a smart travel device with class and it can also serve as a mobile domestic surveillance device. In the future, when scalable devices are more mature, S9 will evolve with those devices into a robot providing personal companionship, household services, and smart cares!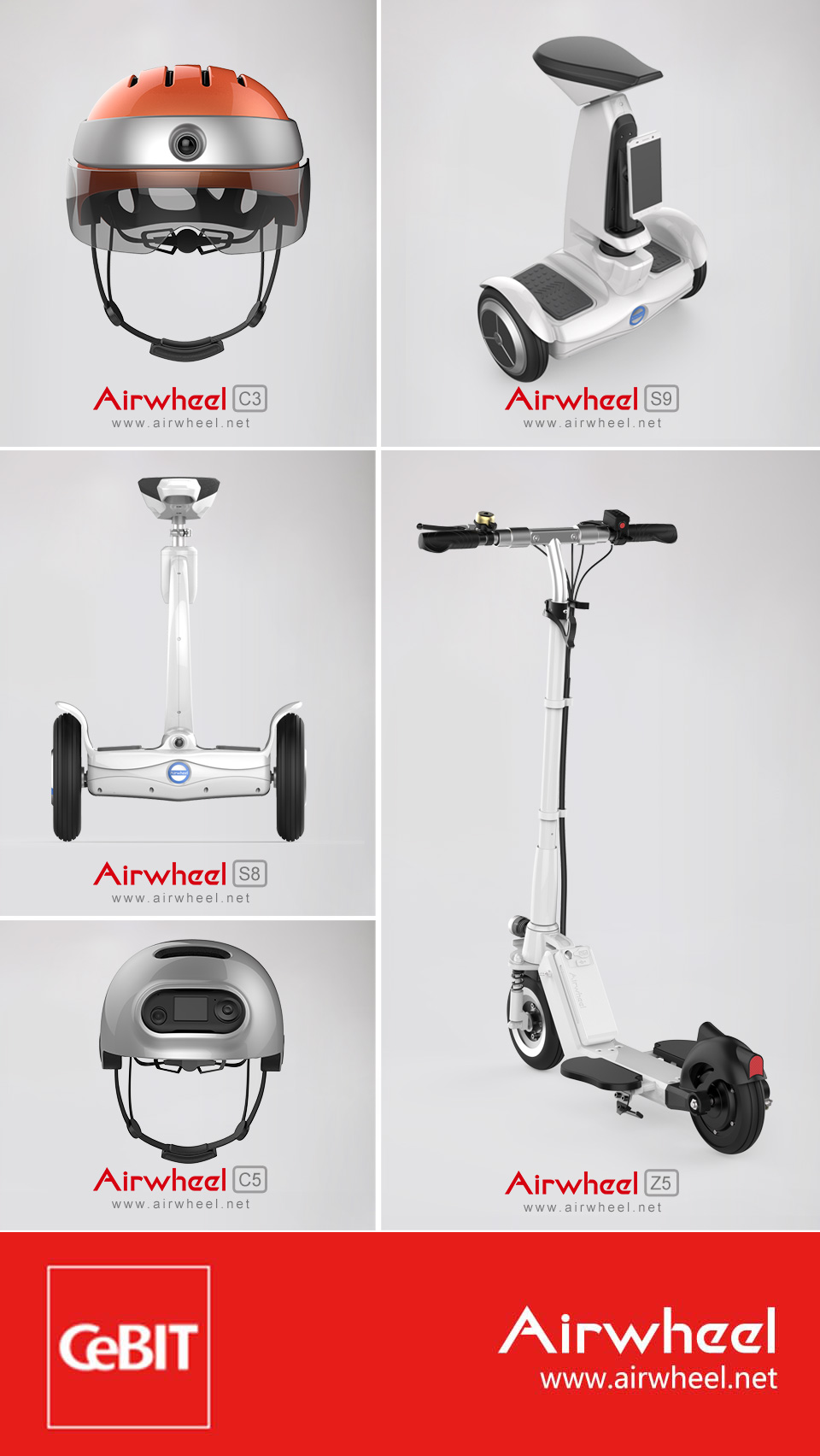 To Airwheel, a practical step into the industry of robotics means being responsible for the emerging market. Concepts can lead development, but doesn't imply blind strides. "Joy", "smart", and "efficient" are our everlasting fundamental ideas.
Media Contact
Company Name: Airwheel Technology Holding (USA) Co., Ltd
Contact Person: Eric
Email: sales@airwheel.net
Phone: +8618651968700
Country: United States
Website: http://www.airwheel.net