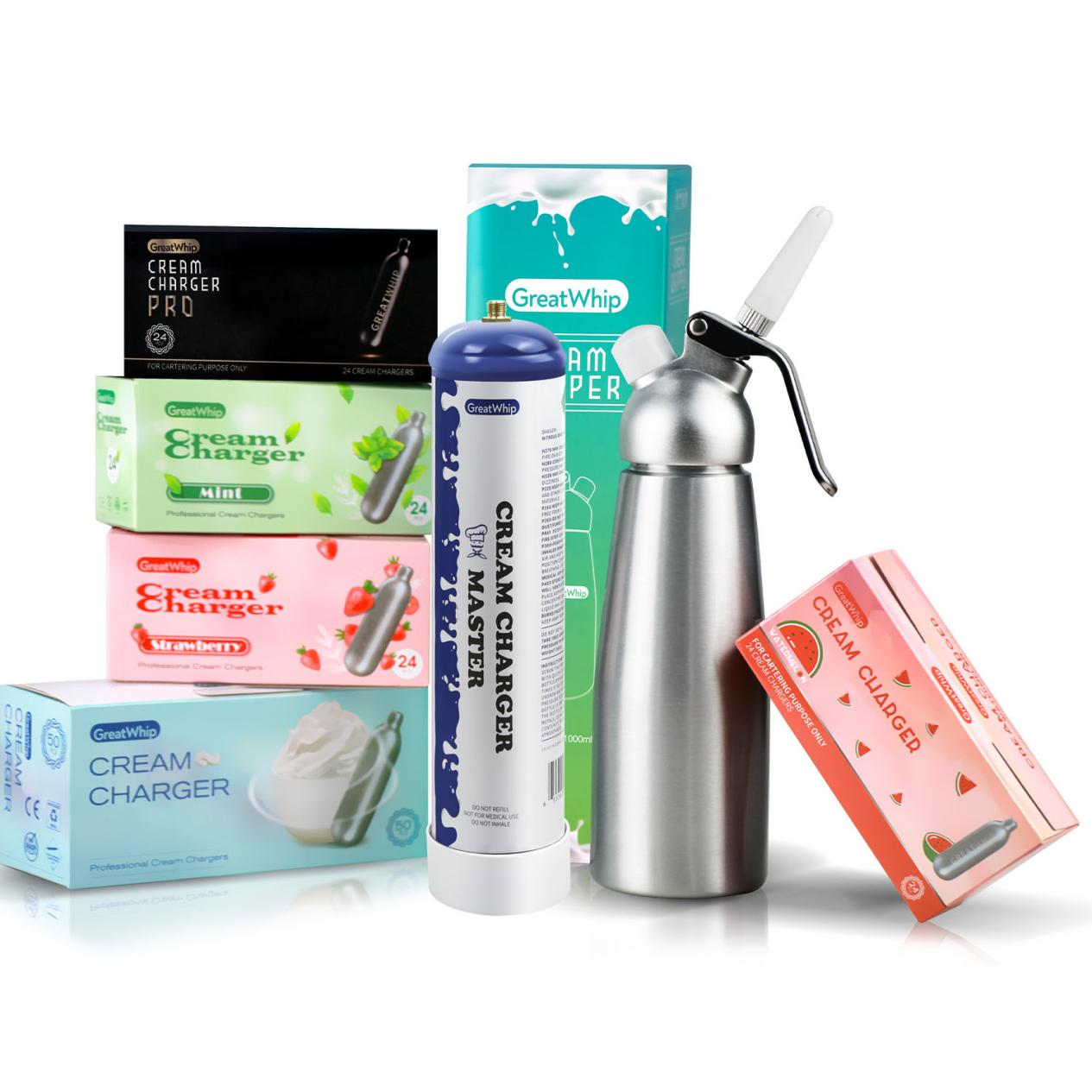 GreatWhip, a renowned pioneer in the field of gas charger manufacturing, proudly celebrates its decade-long commitment to delivering exceptional products and outstanding customer experiences. As one of the largest cream charger suppliers in China, GreatWhip has garnered a reputation for providing top-of-the-line cream chargers that cater to the diverse needs and preferences of consumers.
The hallmark of GreatWhip's success lies in its unwavering dedication to quality. With a state-of-the-art production facility equipped with fully automatic machines, the company has the capacity to produce over 40 million cream chargers per month. This ensures a consistent supply of great whip cream chargers, enabling individuals to enjoy the perfect whipped cream time and time again.
As consumers increasingly seek convenience and reliability, GreatWhip rises to the occasion with its wide range of whipped cream chargers. From the popular 8G, 580G, and 615G options to the versatile CO2 chargers, GreatWhip offers an extensive selection to meet every demand. Catering to both professional chefs and passionate home cooks, GreatWhip's cream chargers are ingeniously engineered to elevate culinary creations to new heights.
GreatWhip takes pride in sourcing the highest-quality materials for its products, ensuring optimal performance and durability. Engineered to the highest standards, their cream chargers adhere to rigorous compliance measures and certifications, including CE, ISO22000, ISO45001, ISO19001, ISO24001, TUV, and HACCP. This commitment to excellence guarantees that every tank of nitrous oxide meets the highest safety and quality standards.
"We are thrilled to be at the forefront of the cream charger industry, providing our customers with reliable and innovative solutions," said Ms. Jessica Turner, Vice President of Product Development at GreatWhip. "Our whipped cream chargers are meticulously crafted to deliver consistently delightful results, empowering individuals to create delectable treats and elevate their culinary adventures."
GreatWhip understands the importance of accessibility and convenience for its customers. As a result, they have launched a user-friendly website, located at https://grtsupply.com/, where consumers can easily browse their product range, learn about the various cream chargers available, and find nitrous oxide near them. The website serves as a valuable resource, offering inspiration, recipes, and expert tips to help users make the most of their whipped cream chargers and take their desserts to the next level.
About GreatWhip:
With over a decade of experience in gas charger manufacturing, GreatWhip has established itself as a leading supplier of cream chargers in China. The company's commitment to excellence, backed by rigorous compliance standards and certifications, has solidified its position as an industry leader. GreatWhip's cream chargers, including the renowned great whip cream chargers, are crafted with precision and designed to deliver exceptional results for culinary enthusiasts worldwide.
Media Contact
Company Name: GreatWhipSupply
Contact Person: James
Email: Send Email
Phone: +86-13612982115
Country: China
Website: https://grtsupply.com/