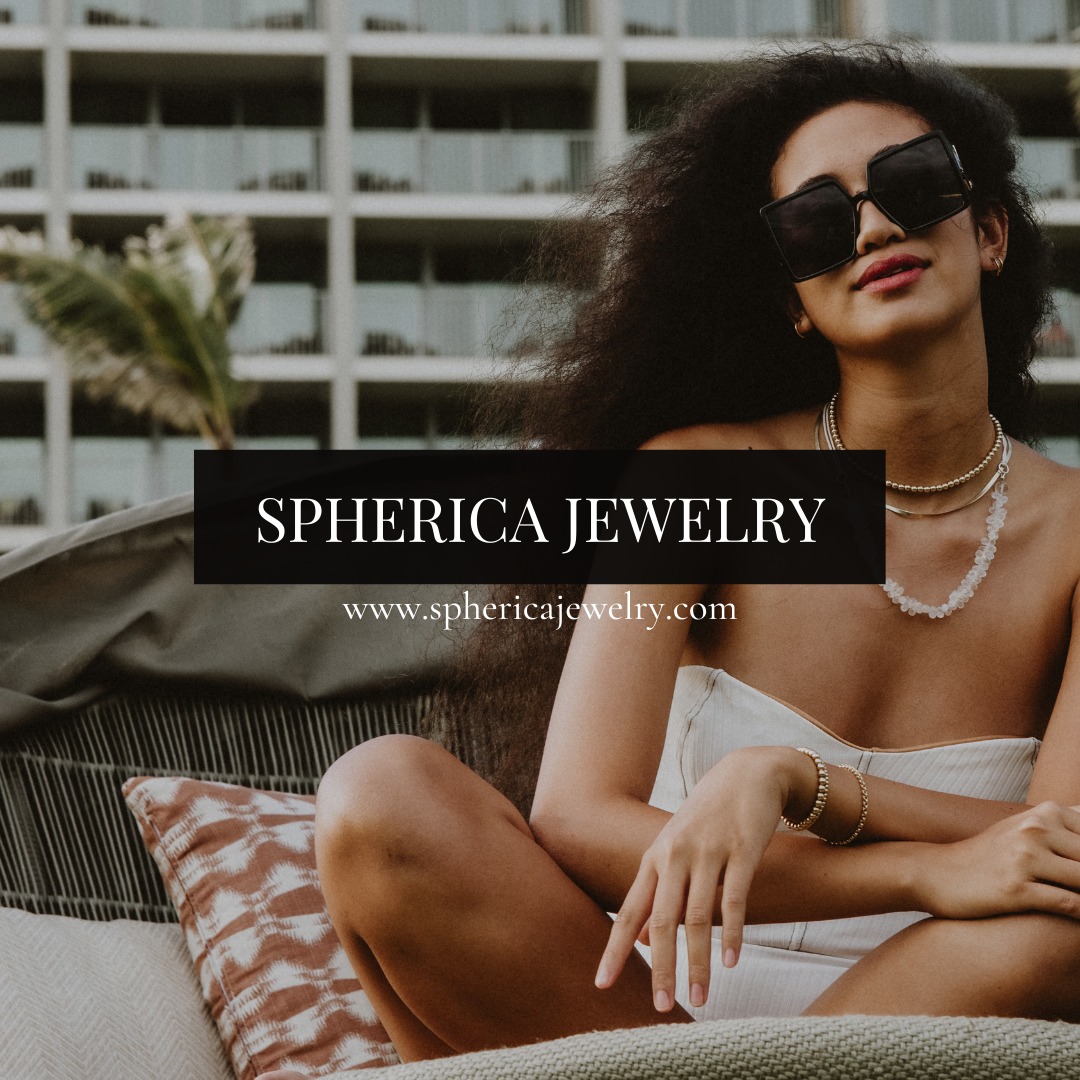 In an effort to be the light and shatter the "new normal" of daily stress and uncertainty from difficult global times, one jewelry brand is focused on raising the bar of positivity and good vibes for modern women.
HONOLULU, Hawaii – In a world of mass-produced, homogenous jewelry, Spherica Jewelry LLC is focused on helping the modern woman forge deeper connections to the important moments in life and to manifest more of what matters most in her life. With studios located in both Honolulu, Hawaii, and St. James, Barbados, Spherica's jewelry designs are heavily influenced by the majestic beauty, culture, and vibe of the world's most beautiful island regions.
"Our jewelry holds the power to change lives. For centuries, gemstones have been coveted and utilized as tools by royalty, celebrities, and affluent buyers alike for their meaningful properties and ability to help the wearer focus on the specific outcomes they want most. There has never been a more important time than now to support our women clientele to reach higher levels." said Founder and CEO Chelle Van Otten.
Spherica utilizes a unique, intentional design process to innovate one-of-a-kind exclusive designs to create handcrafted artisanal jewelry from start to finish. This intentional approach to modern jewelry design begins with selecting relative themes and the exact gemstones that embody the meaning of that theme.
This intentional approach to selecting and designing modern, meaningful jewelry starts with choosing precious gemstones whose heritage dates back thousands of years.
One fine example of this process is the brand's new Love Collection intentionally designed with Rubies, Sapphires, Topaz, and Spinels, all stones that have direct meaning and association with the power of love.
"Our unique approach to jewelry design starts with meeting our customers where they are right now in this moment in time and supporting them with meaningful jewelry that both serve their deeper needs and their desires," says Van Otten. Each design is carefully executed with pure intention, hand selecting each and every gemstone in accordance with their known properties to imbue the wearer with a powerful tool that women value wearing daily and that they can utilize as tools for focusing on specific outcomes.
In the brand's first year, its jewelry was proudly featured at New York Fashion Week and is now available at select Four Seasons, Ritz-Carlton, and other luxury boutique hotels across Hawaii and the Caribbean.
Spherica Jewelry is committed to providing an exceptional customer experience and offers free shipping and returns on all domestic US orders. They also offer a private trunk shows via women who become hosts, and a loyalty program for their VIP clients.
For more information, please contact:
Chelle Van Otten
Founder, and CEO of Spherica Jewelry
chelle@sphericajewelry.com
Visit website: https://www.sphericajewelry.com/
Socials:
Instagram: @sphericajewelry
Facebook: https://www.facebook.com/sphericajewelry
Media Contact
Company Name: Spherica Jewelry
Contact Person: Michelle Van Otten
Email: Send Email
Country: United States
Website: https://www.sphericajewelry.com